Nikt nie zna się na letnim stylu lepiej niż sam Kem Cetinay. Jego ostatnia kolekcja na jesień/zimę 2022 odniosła ogromny sukces. Tym razem Kem powraca z letnimi niezbędnikami, od garniturów po wzorzyste koszule i eleganckie komplety z lekkich tkanin.
Męskie stroje weselne dla gości
Letni ślub aż prosi się o przewiewną garderobę. Lekkie, oddychające materiały i stonowana paleta kolorów sprawią, że będziesz najlepiej ubranym gościem na weselu.
Letni garnitur powinien zapewniać odpowiednią temperaturę ciała. Idealnie sprawdzi się garnitur z lnu – gwarancja eleganckiego, przewiewnego stylu.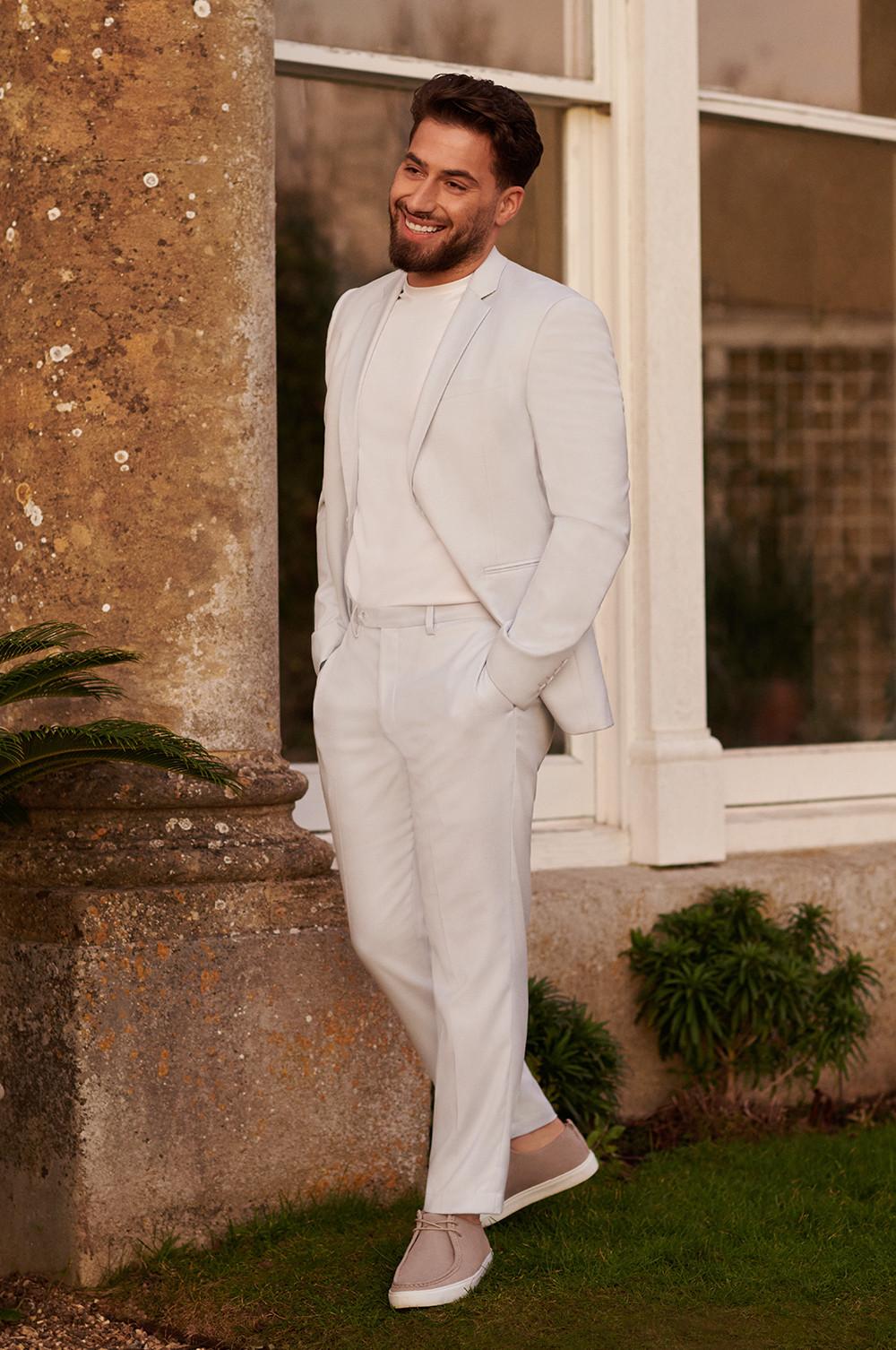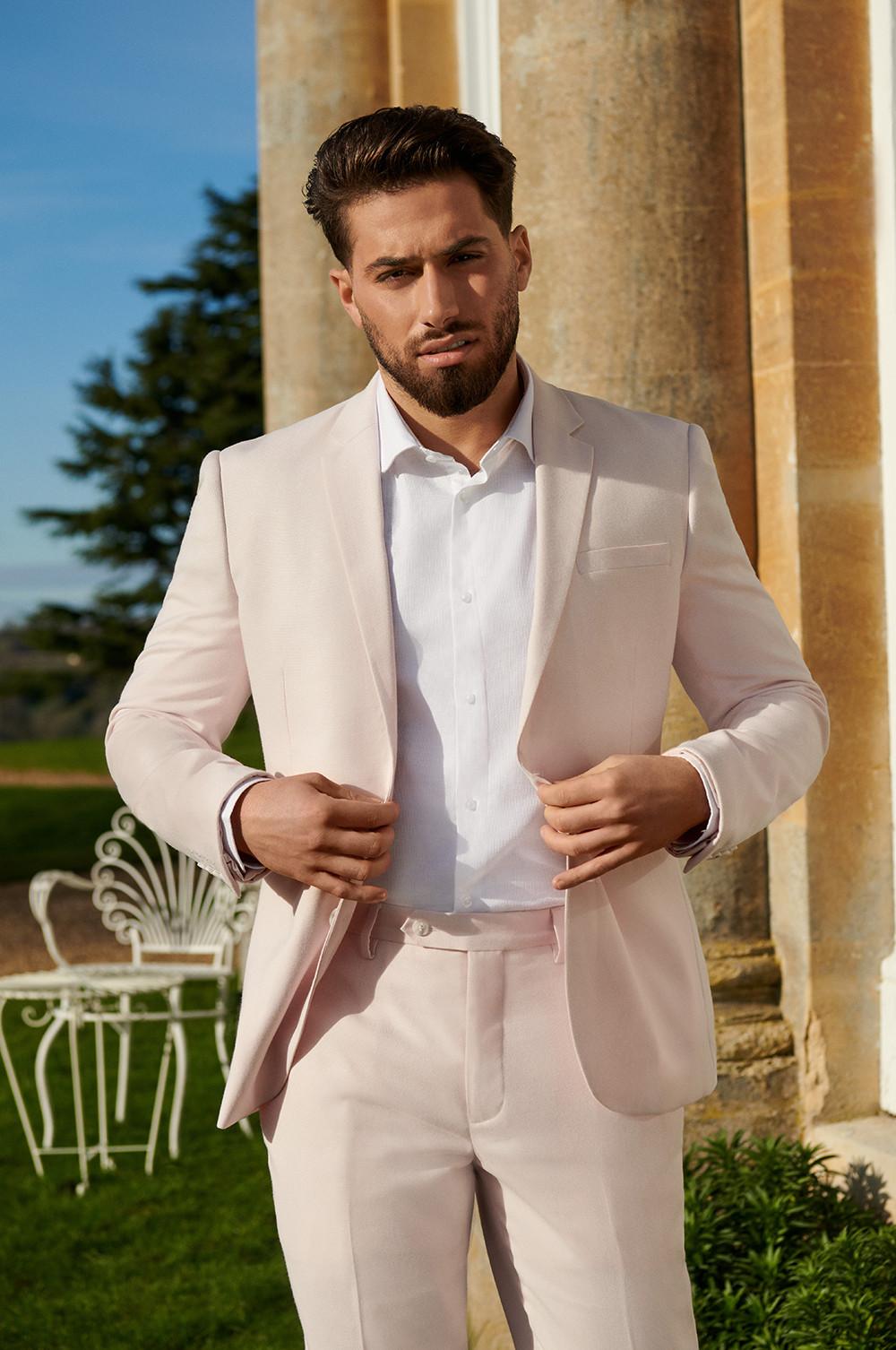 Jeśli wolisz letnie odcienie, wybierz bladoróżową propozycję z kolekcji Kema. Splot panamowy w obu garniturach z kolekcji jest przewiewny i odbija promienie słoneczne. Wszystko w charakterystycznym, idealnie skrojonym stylu Kema.
Letnie koszule dla mężczyzn
Planujesz aktualizację niezbędnych modeli podróżnych? Zamiast jak co roku pakować do torby niebiesko-białą koszulę z wykrochmalonym kołnierzykiem, sięgnij po koszulę z dzianiny. Wiemy – dzianina latem wydaje się dziwnym pomysłem, ale koszulę z ozdobnym tłoczeniem z kolekcji Kema wykonano z jej lekkiej wersji. Letniego charakteru dodają jej również luźny kołnierzyk i guziki na całej długości.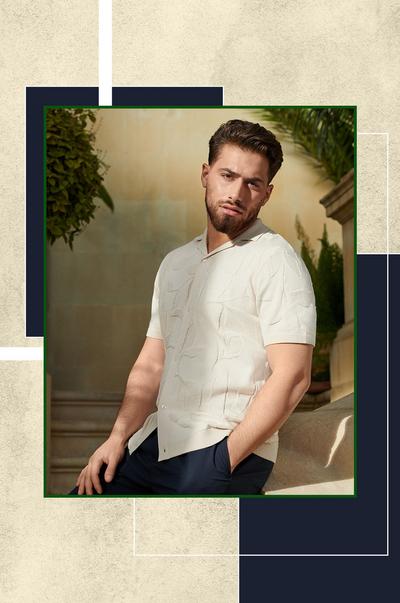 Geometryczne wzory i paski nie tylko dodadzą charakteru eleganckim niezbędnikom, ale urozmaicą również Twoje ulubione fasony. Granat i ecru to świetny kolorystyczny dodatek do zwyczajnej wzorzystej koszuli. Dzięki nim przeciętna letnia garderoba na specjalną okazję nabierze szyku i elegancji. Stwórz doskonałą stylizację, dobierając do niej spodnie lub szorty w mniej dominującym kolorze z wzorzystej góry. Uzupełnij o sandały z podwójnym paskiem i okulary przeciwsłoneczne – szykowna nadmorska stylizacja gotowa.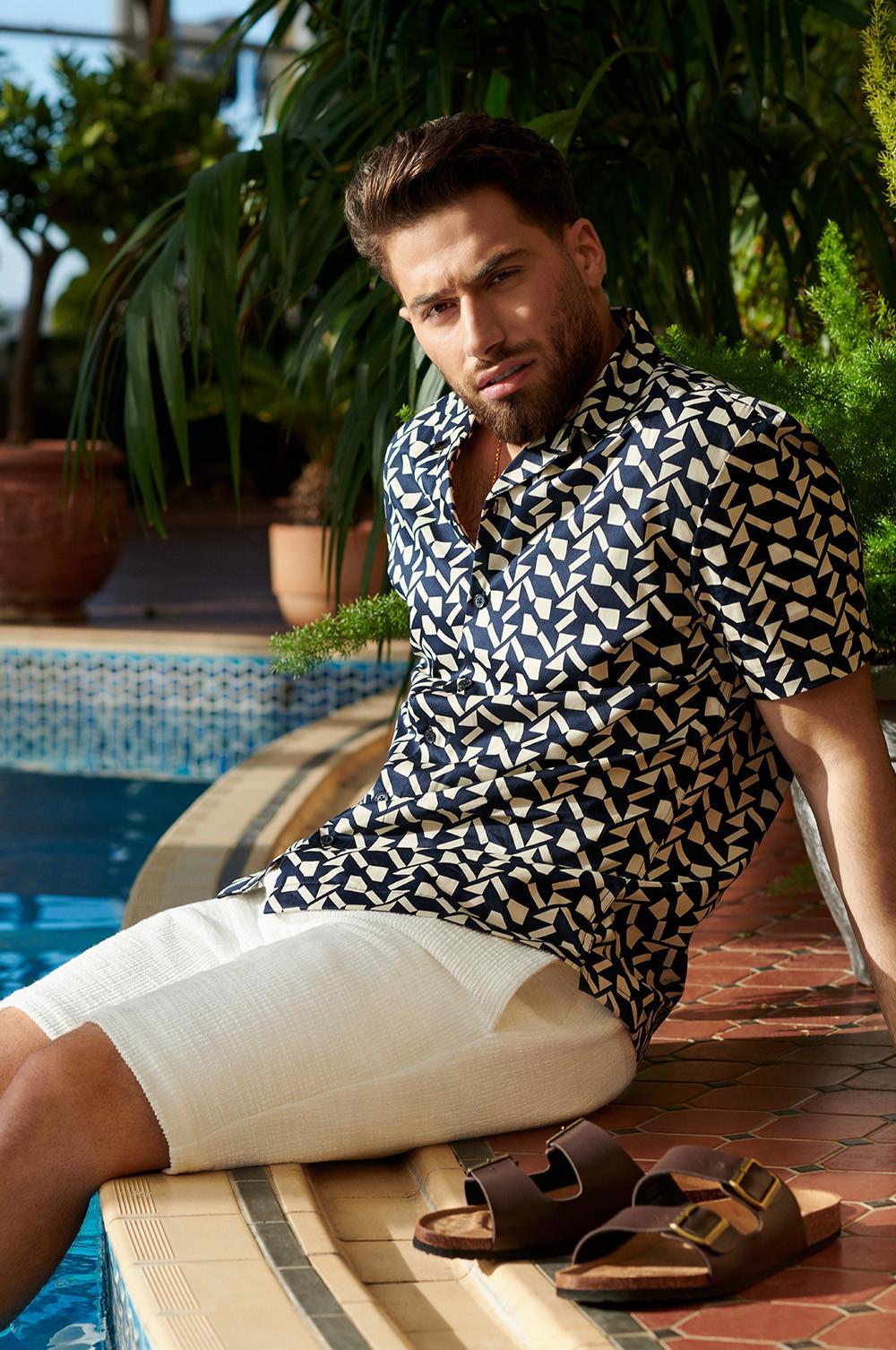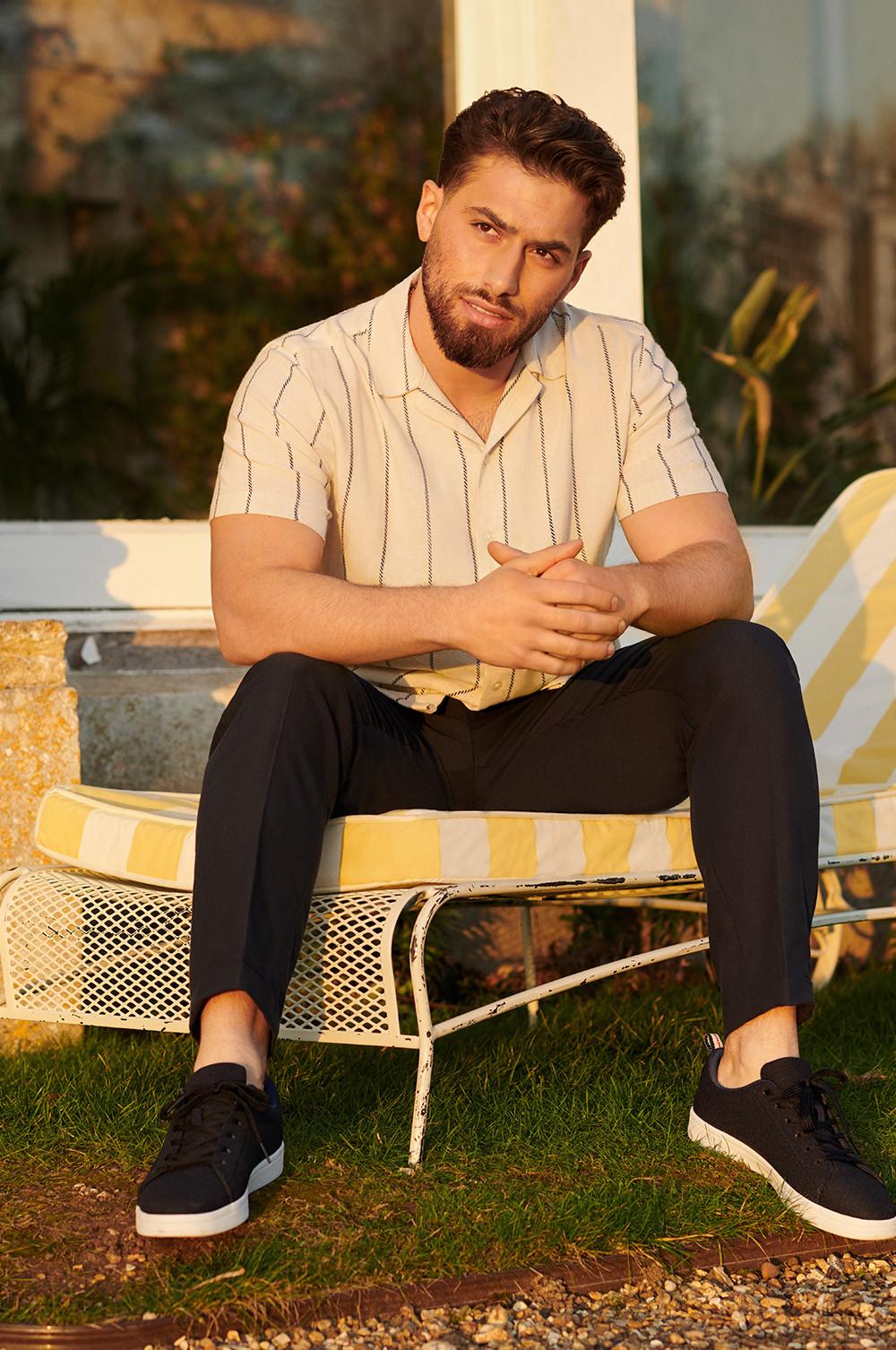 Letnie komplety
Komplet składający się zbluzy z kapturem i joggerów to stylizacja odpowiednia na podróż samolotem. A jak tylko dotrzesz na miejsce, przygotuj się na sesję zdjęciową w promieniach zachodzącego słońca. Pomogą Ci w tym nasze stylowe szorty i kurtka koszulowa. Tkanina interlock w obu modelach pozwala cieszyć się wysoką jakością, a luźniejszy krój szortów w połączeniu z ozdobną kieszonką dają nieskończone możliwości swobodnych stylizacji. Dobierz do nich biały T-shirt, nowiutkie buty sportowe i złoty łańcuszek.