W ciągu ostatnich lat dbanie o komfortowy sen zyskało na popularności. Może to być zarówno kupno lepszego materaca i pościeli, jak i znalezienie wieczorem chwili na jakże potrzebną troskę o siebie. Chcesz wzbogacić swoją kolekcję domowych ciuchów? W takim razie jesteś we właściwym miejscu. W naszych sklepach znajdziesz niezastąpione ubrania, które zapewnią Ci błogi sen.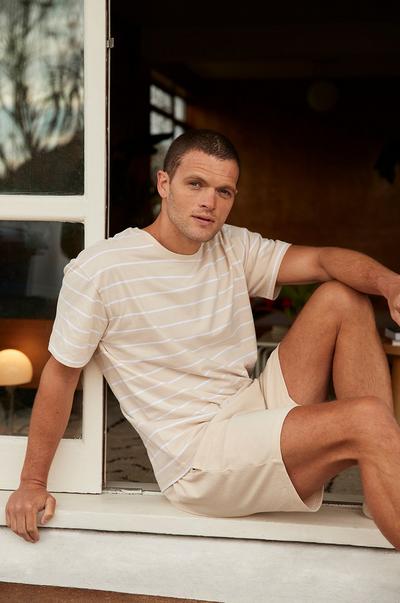 Supermiękkie komplety piżamowe dla mężczyzn
Chcesz zastąpić znoszone i podarte piżamy oraz odzież domową nowiutkimi modelami? W takim razie rzuć okiem na nasze niezastąpione komplety piżamowe. Postaw na klasyczne kolory i kroje w sam raz do spania, a wszystko to z supermiękkiej bawełnianej tkaniny. Kiedy robi się trochę cieplej, do naszej bluzy z okrągłym dekoltem dobierz pasujące spodenki, a w chłodniejsze wieczory wskocz w legginsy.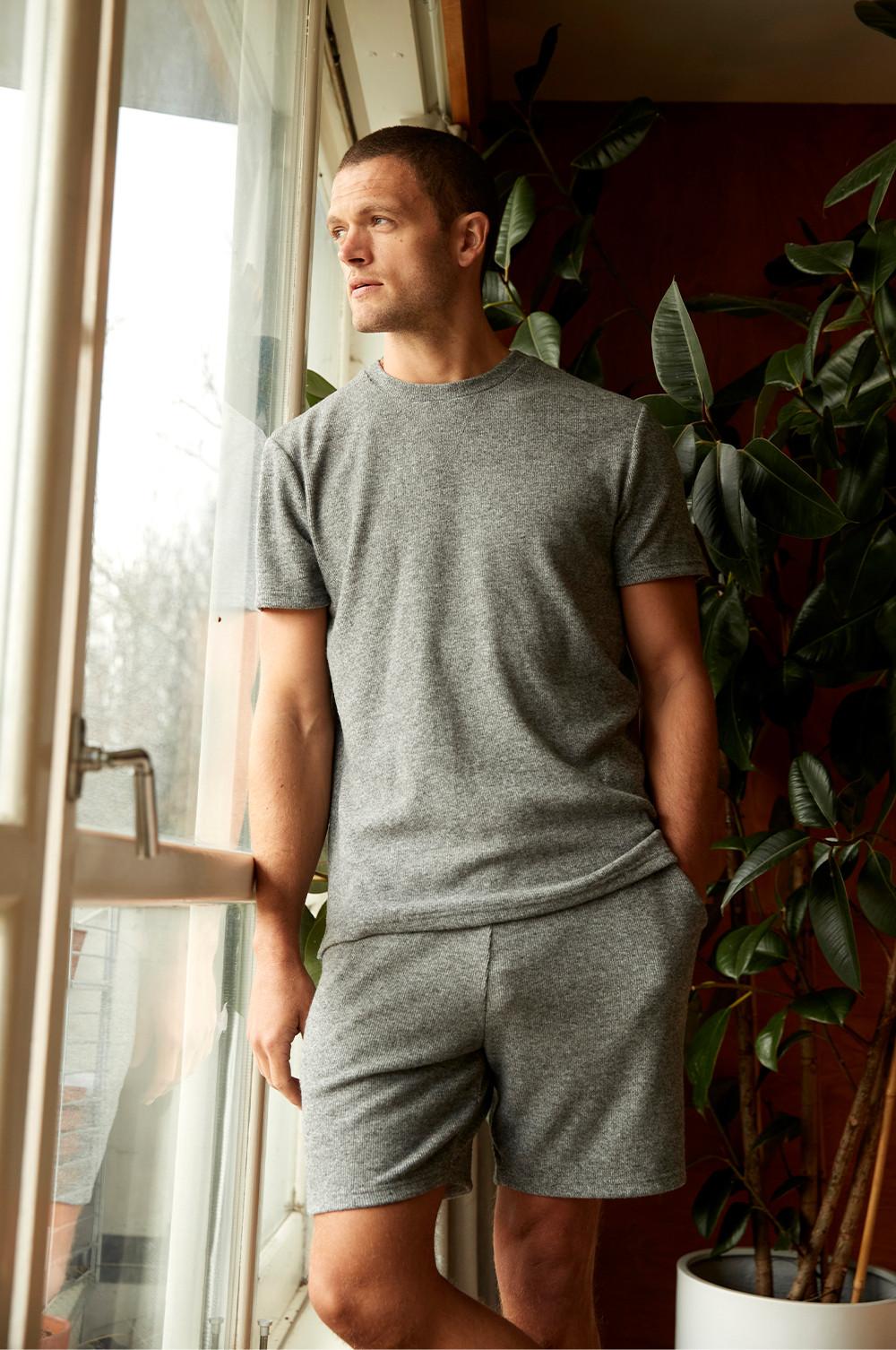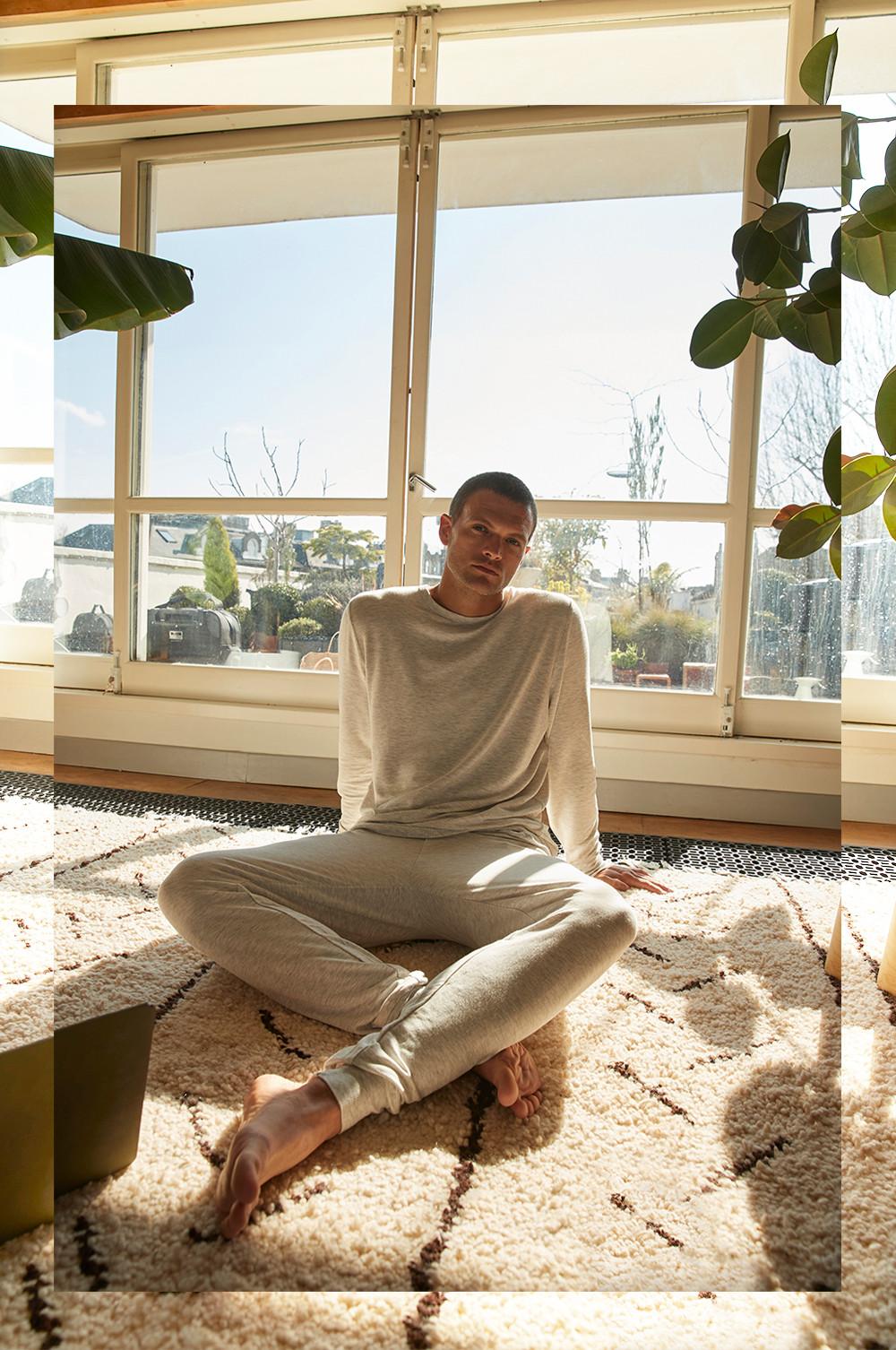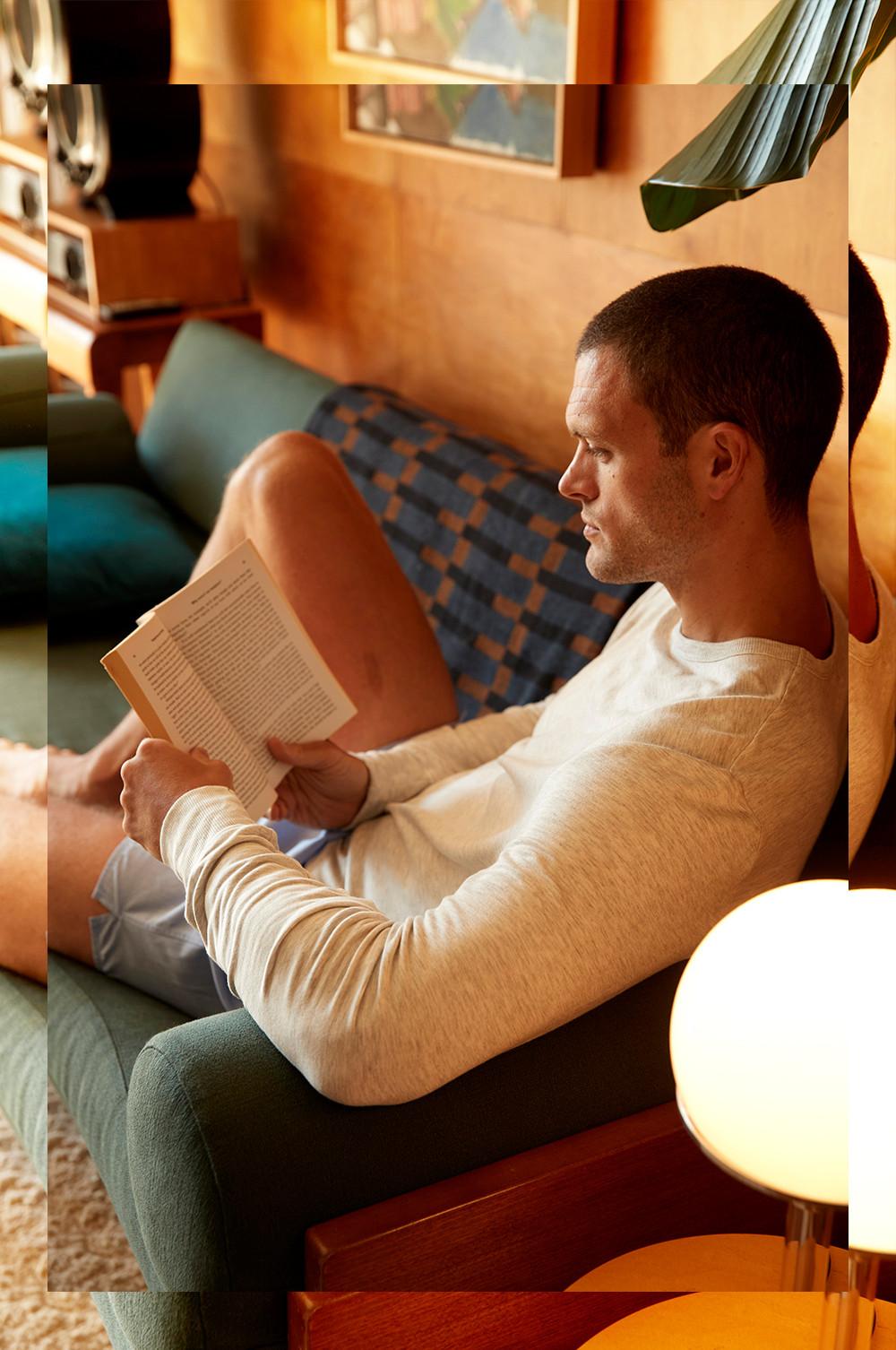 Przeobrażanie domowego zacisza w swój azyl zależy w równym stopniu od Twojego stylu, jak i od tego, co wokół Ciebie. Dlatego znajdź chwilę na relaks i odstresuj się w luźnych kompletach oraz piżamach, które przynoszą kojący spokój.
Wygodne komplety
Ponadczasowe tekstury i wzory nie są zarezerwowane wyłącznie dla ubrań na co dzień. Pasiaste ciuchy na leniwe chwile w domowym zaciszu to niezawodny wybór. Nasz komplet składający się z koszulki z krótkim rękawem w paski i spodenek możesz zestawić z ulubionymi jeansami, jeśli planujesz wyskoczyć na miasto. A jeśli zależy Ci na niezrównanym komforcie przy minimalnym wysiłku, to sięgnij po naszą odzież domową, taką jak bluzy z kapturem z pikowanego materiału i skarpetki do spania.