W odzieży sportowej chodzi przede wszystkim o znalezienie odpowiedniego fasonu, w którym będziesz czuć się pewnie i wygodnie. Twoja wygoda powinna iść jednak w parze z ochroną środowiska naturalnego. Nasza nowa, przystępna cenowo linia produktów uszytych z materiałów pochodzących z recyklingu została stworzona po to, aby zapewnić Ci swobodę podczas biegu, tańca czy też treningu.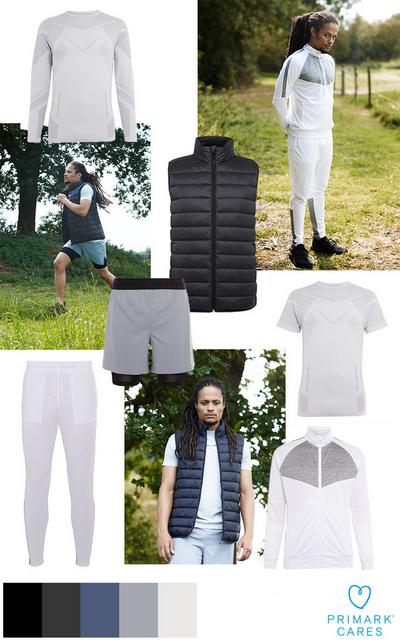 Znajdź idealny fason
Dresy kiedyś miały miano wyłącznie odzieży sportowej, lecz teraz opanowały również styl uliczny. To wcale nie oznacza, że nie możesz połączyć jednego z drugim. Nasze lekkie spodnie dresowe to wyróżniający się strój, który wkrótce stanie się Twoim ulubionym elementem garderoby.
Długie spodnie nie są wyborem dla każdego. Jeśli zależy Ci na lepszej oddychalności, postaw na idealną alternatywę w postaci szortów z dwuwarstwowego materiału. Zestaw je z białą bezszwową koszulką oraz wyściełaną kamizelką zapewniającą dodatkowe ciepło bez żadnych ograniczeń.