Uroczy prezenter telewizyjny, Kem Cetinay, powraca z nową kolekcją odzieży męskiej inspirowaną stylem życia. W tej współczesnej linii dominuje elegancka odzież w swobodnym wydaniu oraz dopasowane zestawy, które pozwolą Ci z łatwością stworzyć różnorodne stylizacje na cały dzień.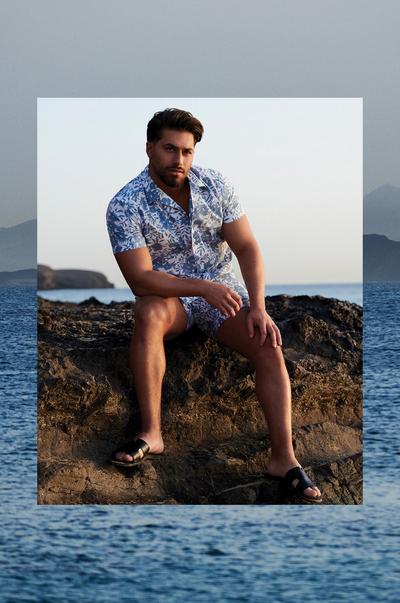 Podnieś poprzeczkę elegancji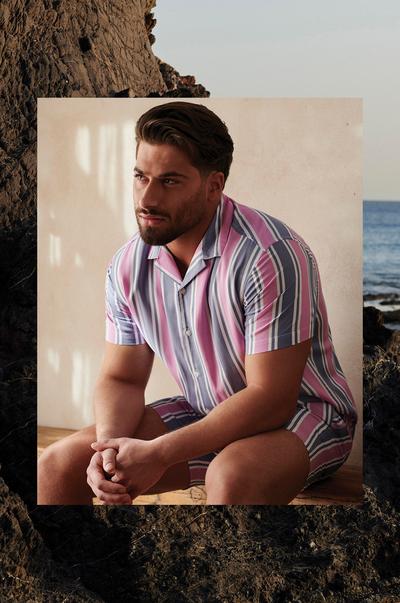 W tegorocznej kolekcji Kem wyniósł wyrafinowanie na wyższy poziom. W zeszłym roku zaproponował odważne ubrania w jasnych kolorach, natomiast do najnowszej kolekcji wprowadził bardziej stonowaną paletę kolorów i dopasowane fasony, odpowiednie dla każdej sylwetki. W kolekcji Kema nie może również zabraknąć dwuczęściowych zestawów. Komplet w odcieniu gumy balonowej czy też w niebieskie paski to niezbędny strój w wydaniu smart casual. Jeśli natomiast uwielbiasz wzory, w takim razie sięgnij po ten biało-niebieski komplet w kwiaty o podobnym fasonie podkreślającym sylwetkę.
Podkręć swoje jeansy i modną koszulkę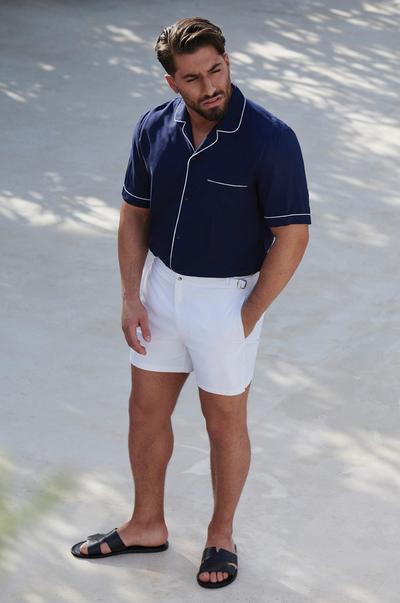 Jeansy i modna koszulka to zestaw, który nigdy nie zawodzi. Powiększ więc swoją garderobę o nową granatową koszulkę w białe paski zestawioną z parą białych szortów, aby uzyskać stylizację inspirowaną morskim klimatem, którą można łatwo dopasować i udostępnić na Instagramie. Szukasz czegoś odważnego? W koszuli w tygrysi wzór wyróżnisz się w tłumie i będziesz królować na imprezie. Z pewnością chcesz wyglądać i czuć się doskonale – ten dres w kratkę spełni Twoje oczekiwania i stanie się ulubionym elementem Twojej garderoby. Jest wystarczająco elegancki, aby wybrać się w nim na grilla, kawę ze znajomymi czy też domowy urlop. Odwiedź nasz sklep i sięgnij po nową linię odzieży stworzoną we współpracy z Kemem. Gwarantujemy, że zechcesz wykupić całą kolekcję 😉.