Wielu z nas miało na zmianę ten sam zestaw piżam przez cały rok. Najwyższa pora, by wreszcie ubrać się elegancko i pochwalić stylizacjami, które wymyśliłeś w swojej głowie. Szukasz nowego wymarzonego looku lub po prostu nie pamiętasz już, jak wyszykować się na wyjście z domu? Przewiń w dół, aby przejrzeć najgorętsze trendy męskie w modzie na rok 2021.
The Smart World Trend
Elegancka odzież zeszła na drugi plan w 2020 roku, ale w tym roku w centrum uwagi znajdą się bardziej wyrafinowane fasony. Jeśli czeka Cię powrót do biura, a nawet udział w imprezie, gdzie preferowane będą luźne, lecz eleganckie stroje (marzenie), sięgnij po wielofunkcyjne marynarki, kurtki koszulowe, wysokiej jakości koszulki i dopasowane kroje. Już myślałeś, że nigdy więcej nie usłyszysz tych słów? Elegancka, półformalna moda to trend, który warto śledzić w tym roku!
The Lounge Room Trend
Skłamalibyśmy, twierdząc, że odzież wypoczynkowa kompletnie znikła z naszych szaf. Szczerze mówiąc, wcale tego nie chcemy! Trend odzieży domowej zyskał dużą popularność w zeszłym roku, pozwalając nam cieszyć się prostymi i wygodnymi ubraniami, w których mogliśmy bez skrępowania wykonywać różne czynności – zarówno podczas odpoczynku, jak i w pracy. Wygląda na to, że trend w postaci wysokiej jakości podstawowych elementów garderoby, które można łatwo dopasowywać, oraz oczywiście nowiuśkich zestawów piżamowych, tak szybko nie wyjdzie z mody.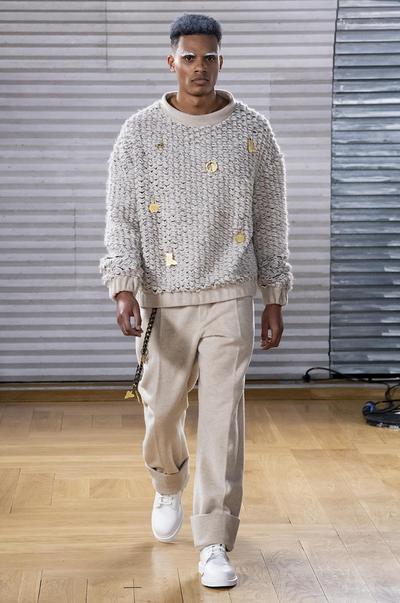 The Acid Skate Trend
Sięgnij po ten nieustannie radosny trend, gdy chcesz poprawić swój nastrój i ożywić dzień. Spodziewaj się powrotu koszul w wakacyjne wzory oraz praktycznych kurtek i spodni. Na Twoim kanale na Instagramie nie zabraknie również barwionych tkanin oraz koszulek z nadrukami ulubionych zespołów czy też artystów. Przywodzą one na myśl niezapomniane chwile, przenosząc Cię w czasie do lat 90., a nowoczesne linie i nadruki sprawiają, że ten trend będzie zapewne najgorętszym zjawiskiem modowym w tym roku.