Naturalny styl preppy jest teraz na topie, a czy można sobie wyobrazić lepszy sposób na wykorzystanie pełnego potencjału ubrań w stylu uczelnianym, niż ich regularne wplatanie w swoje outfity?
Kurtki i dresy w stylu uczelnianym
Styl z nutką nostalgii, który może kojarzyć się z nauczycielem wychowania fizycznego. Sięgnij po komplet dresowy z kurtką i spodniami, żeby pokazać innym, co to znaczy zgrany outfit. Ozdobne paski z boku i klasyczne kolory (granatowy, bordowy oraz kremowy) sprawiają, że ten dwuczęściowy komplet w stylu retro robi furorę i można go z łatwością łączyć z pozostałymi elementami studenckiej garderoby.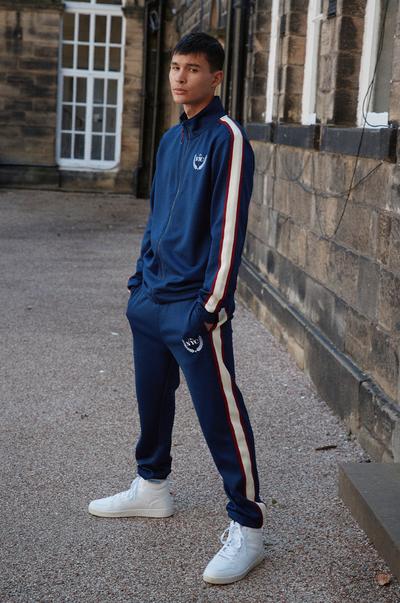 Kurtki uczelnianej nie trzeba chyba nikomu przedstawiać. Kurtka w stylu uniwersyteckim ponownie zyskała na popularności w latach 90., kiedy zapożyczyła ją moda uliczna. Z biegiem lat zmieniały się jej detale – od nazw drużyn sportowych i numerów zawodników po znane postacie i hasła z popkultury. Charakterystyczne uczelniane czcionki i logo niezmiennie pojawiały się jednak na każdym modelu.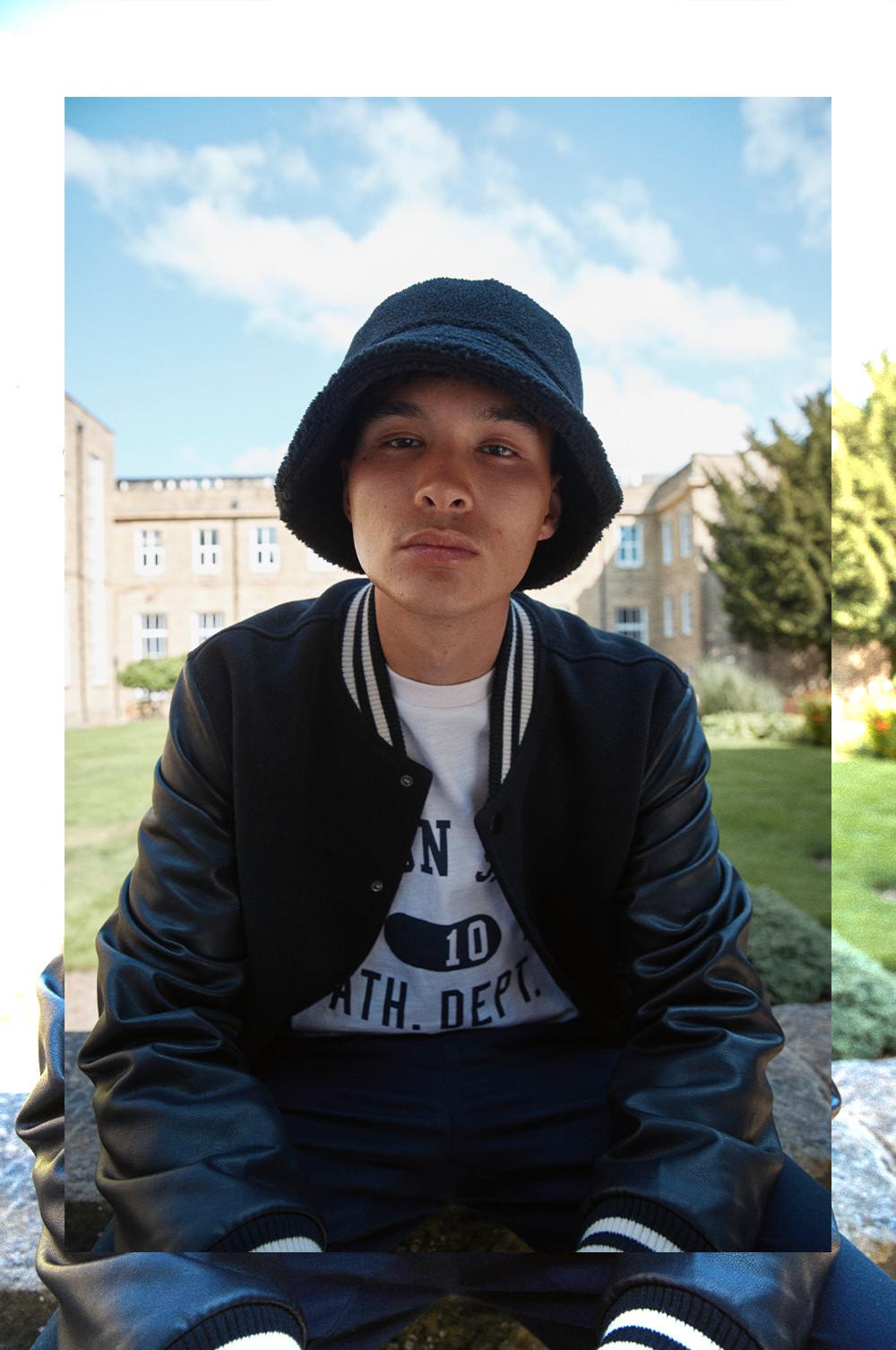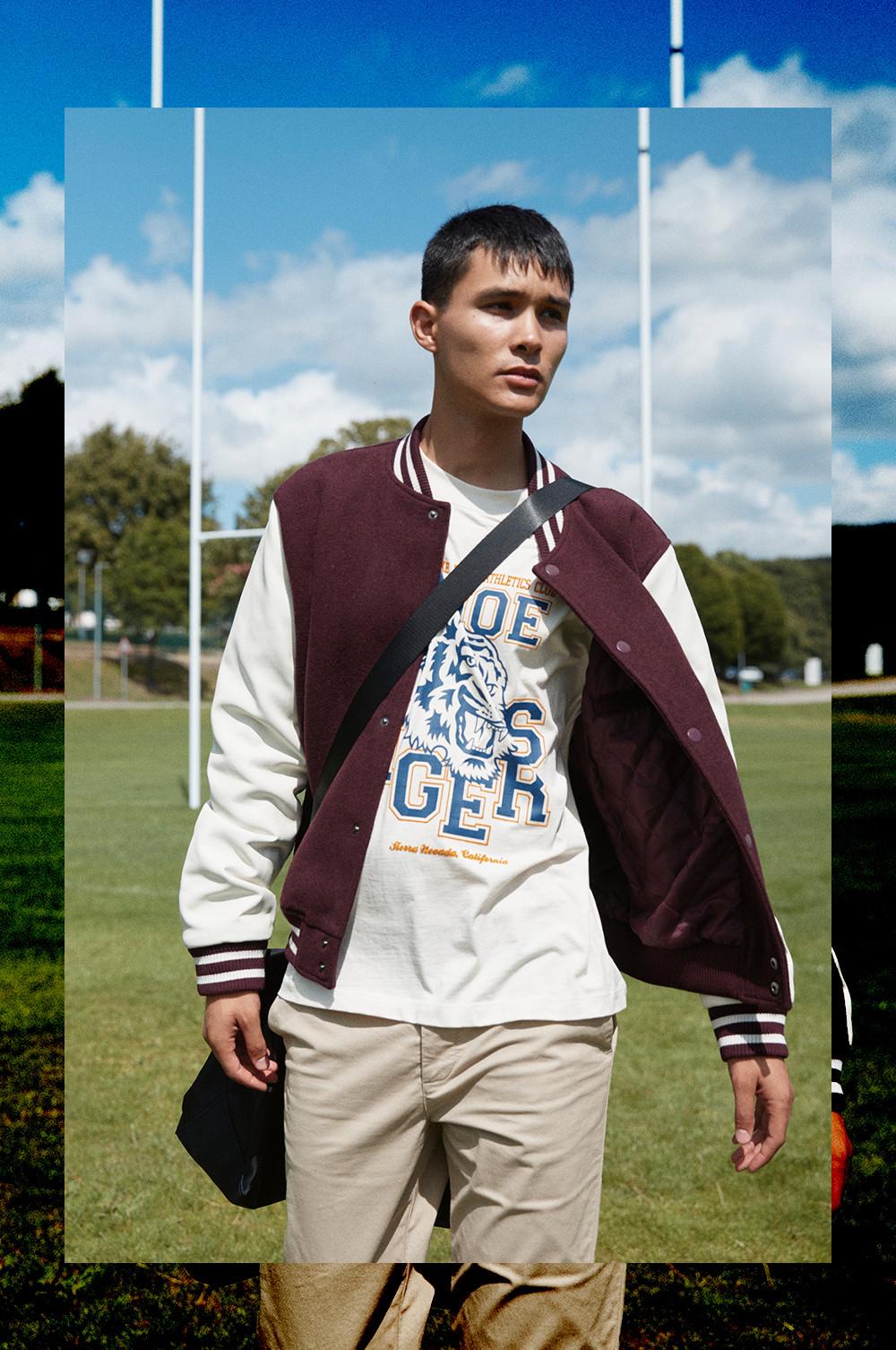 Z łatwością stwórz stylizację, łącząc koszulkę z napisem, chinosy i czapkę z daszkiem (tylko nie zapomnij o torbie!)
Bluzy i swetry w stylu uczelnianym
Podstawa uczelnianego stylu? Wygoda w każdej sytuacji! Bez względu na to, czy wybierasz się na poranny wykład, czy ślęczysz wieczorami w bibliotece, nasz wygodny kardigan sprawdzi się w każdej sytuacji. Kardigan w stylu uczelnianym ma wiele wspólnego z kurtką varsity i stanowi gwarancję komfortu podczas dni wypełnionych nauką. Chcesz skompletować najbardziej odjechany outfit na roku przy minimum wysiłku? Wystarczy, że sięgniesz po nieco większy model kardiganu, wskoczysz w szerokie jeansy i włożysz wygodne sneakersy.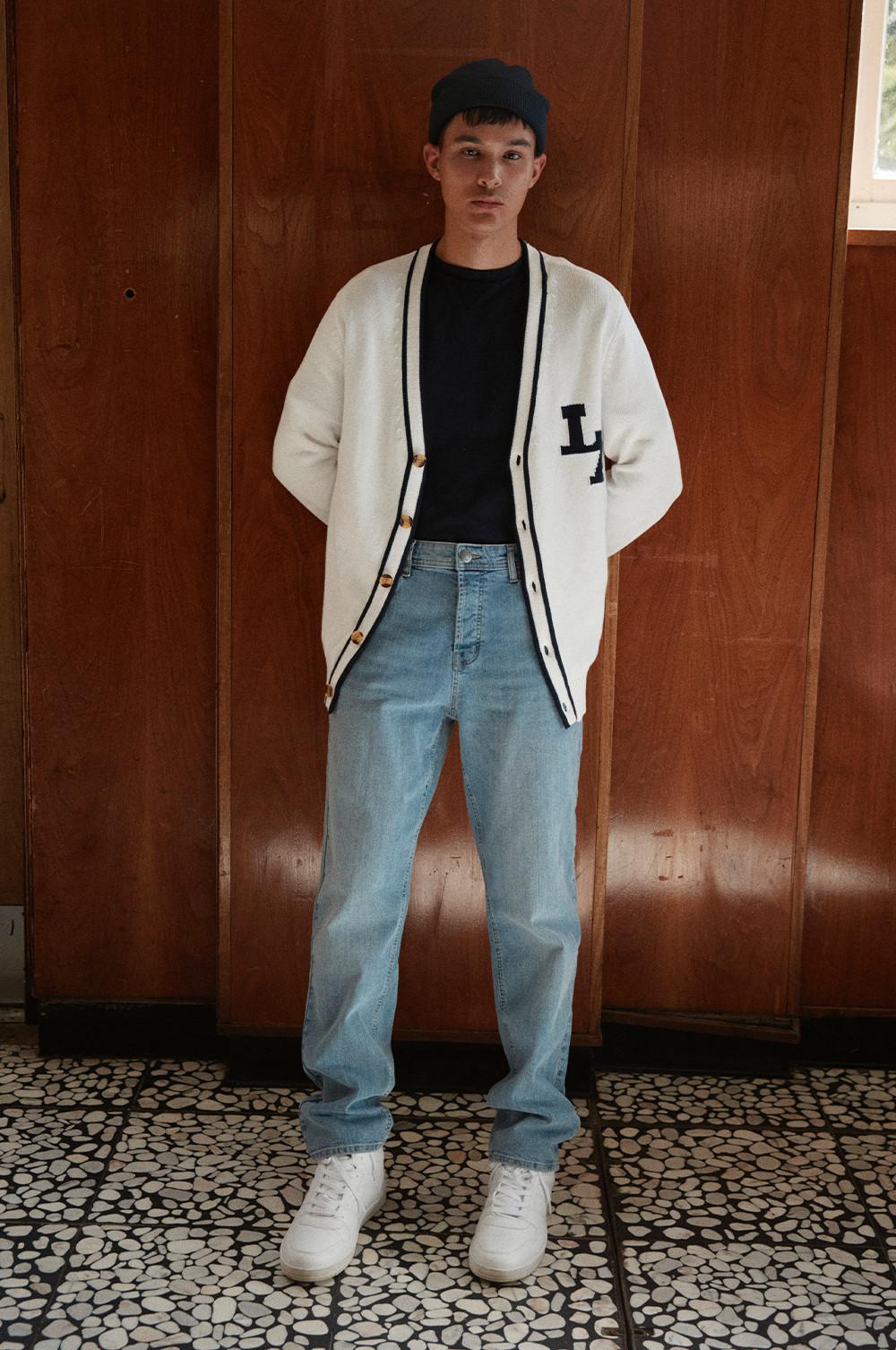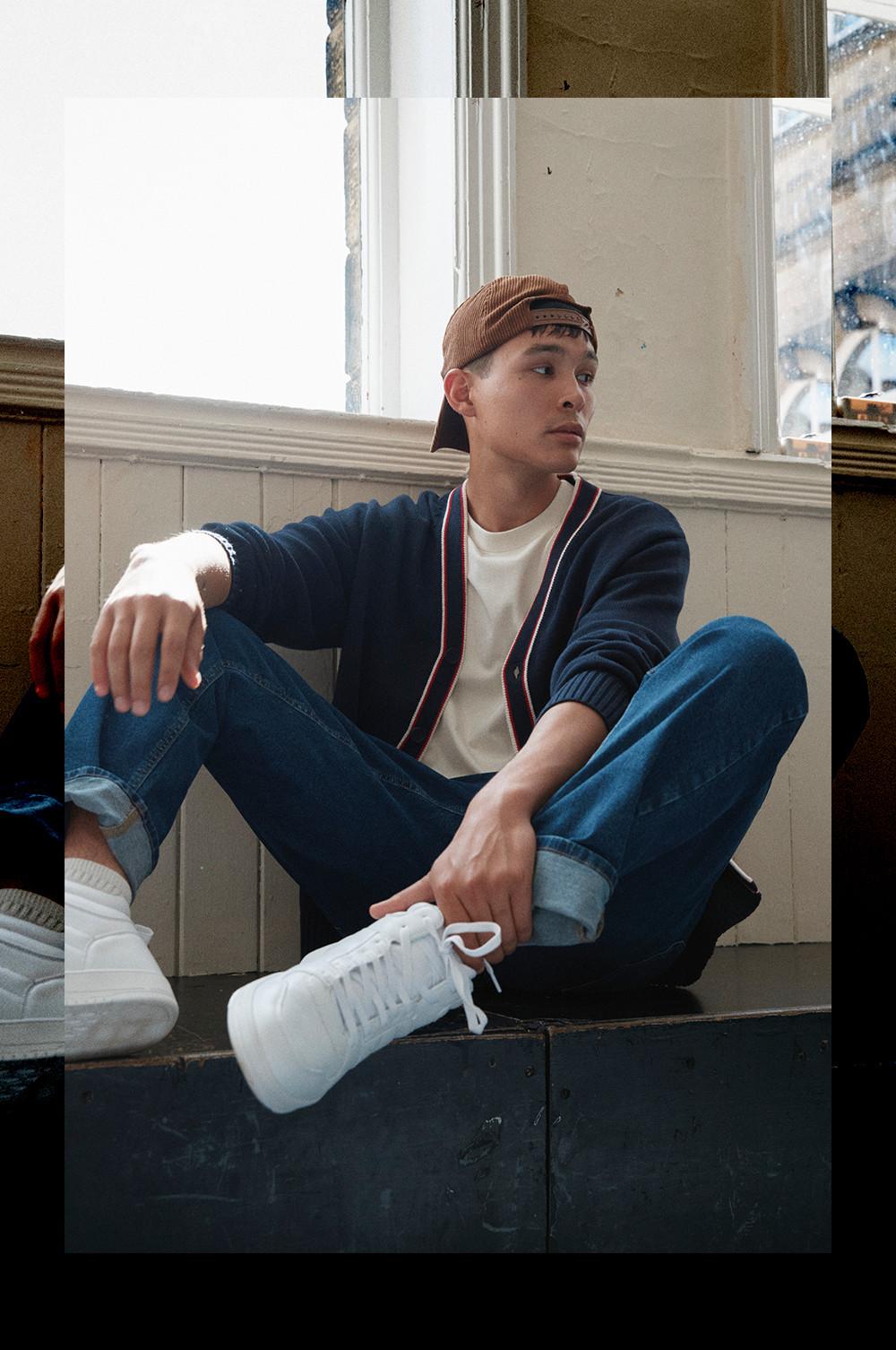 Kardigan to nie do końca Twoja bajka? Daj szansę naszej dzianinowej kamizelce – to klasyczny bezrękawnik o głęboko sięgających sportowych korzeniach. Można ją nosić przez cały rok akademicki, wystarczy zadbać o nakrycie głowy stosowne do pogody i zapewnić sobie kilka dodatkowych cienkich warstw.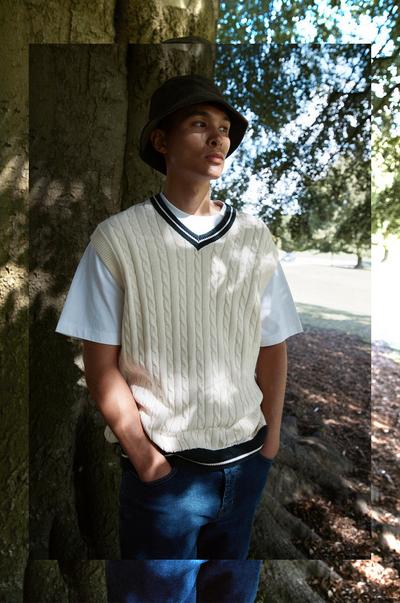 Koszulki z napisami w stylu uczelnianym
Klasyczne czcionki, siateczkowe tkaniny i numery w stylu uczelnianym to tylko niektóre z motywów, jakie znajdziesz na naszych topach. Stylowe studiowanie? Zadbają o to luźne koszulki z długim rękawem, które idealnie sprawdzą się jako dodatkowa warstwa pod kurtką – w sam raz, kiedy zaczynasz zajęcia chwilę po wyjściu z łóżka. (Bez obaw, nikomu nie powiemy).