Nasze usta zasługują na to, by były miękkie i nawilżone, a nie ma nic bardziej irytującego niż podrażnione i wysuszone usta. Do tego miękkie usta stanowią idealną bazę do nałożenia ulubionej pomadki, choćby po to, by elegancko wyglądać podczas wideokonferencji. Zapoznaj się z naszymi najlepszymi wskazówkami poniżej i wybierz podstawowe elementy własnego zestawu do pielęgnacji ust.
Czas na peeling
Aby pozbyć się spierzchniętych ust, sięgnij po peelingi do ust. Wybierz peeling do ust lub stwórz własny, mieszając ze sobą miód, olej i cukier, a następnie nałóż na usta okrężnymi ruchami i opłucz ciepłą wodą. Uważaj, aby nie złuszczać ich nadmiernie, zaczynając od jednego peelingu w tygodniu i, w razie konieczności, zwiększając częstotliwość do maksymalnie trzech razy!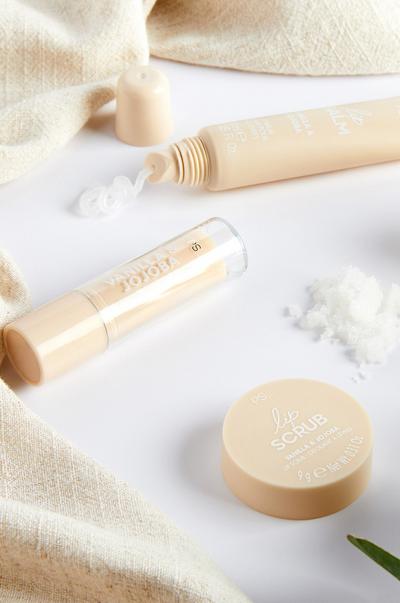 Nawilżanie
Dla osób, które pragną utrzymać swoje usta nawilżone i błyszczące, olejki do ust są idealną alternatywą dla błyszczyka i jednocześnie dają ten sam kultowy efekt. Aby Twoje usta były nawilżone, nie zapomnij użyć balsamu do ust z filtrem SPF, który ochroni je przed promieniami słonecznymi nawet zimą! Pamiętaj też, by jak zawsze pić wodę przez cały dzień, gdyż ważne jest, aby nawadniać się od wewnątrz!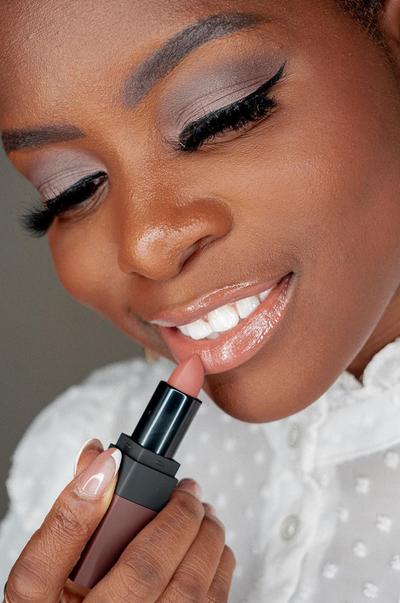 Czego unikać
Staraj się unikać gryzienia i dotykania ust – nie tylko spowoduje to rozprzestrzenianie się bakterii, ale także podrażnienie ust. Gdy masz wysuszone usta, aż kusi Cię, by je polizać. Nie rób jednak tego, gdyż będą one jeszcze bardziej wysuszone! Zamiast tego miej przy sobie niezawodny balsam do ust. Warto sięgnąć po kilka pomadek ochronnych, by zawsze mieć jedną pod ręką – czy to w pokoju, torbie lub kieszeni płaszcza.