Minimalistični interierji in umirjeni toni so stvar preteklosti, to jesen/zimo so v središču pozornosti razkošne barve draguljev. Raziščite globljo, temnejšo stran barvnega spektra in v svoj prostor to sezono vnesite drzne, bogate odtenke.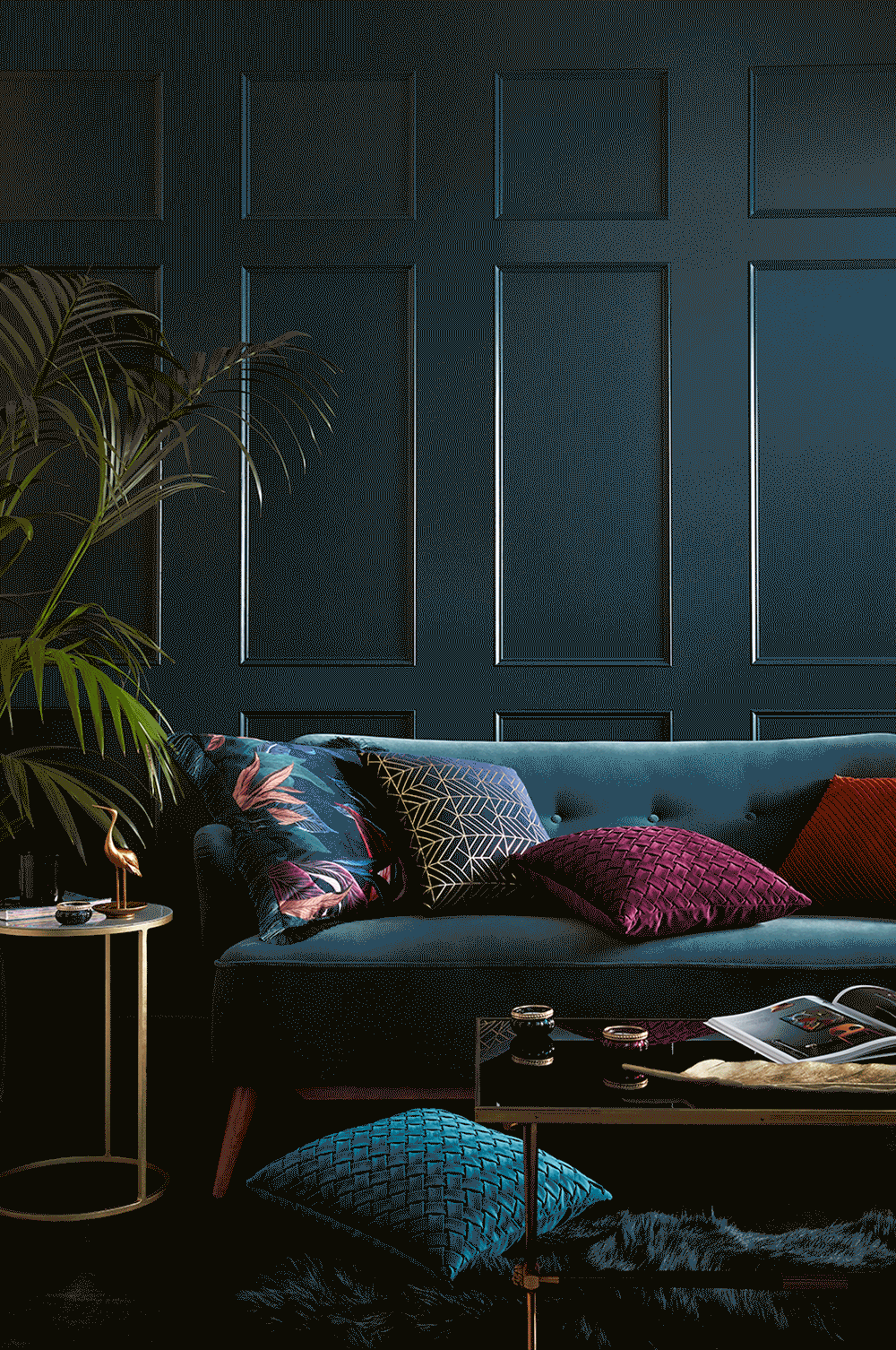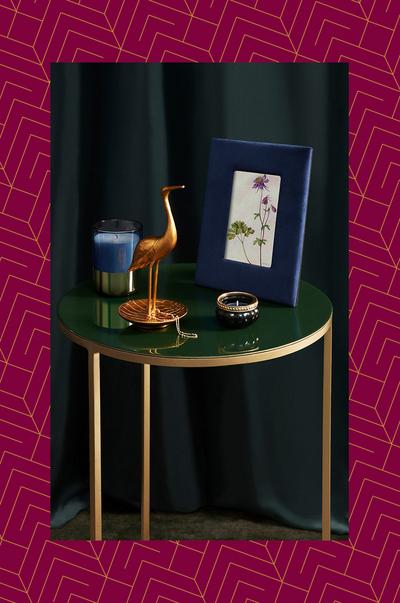 Posteljnina in okrasne blazine
Če temnejše stene niso čisto po vašem okusu, lahko ta trend preprosto preizkusite s posteljnino in mehkimi dodatki v bogatih barvah draguljev. Izbirajte med našo razkošno posteljnino s potiskom listja ali glamuroznim baročnim potiskom z vzorcem verige, obe sta temno safirno modre barve. Prav tako imamo mehke žametne okrasne blazine v vrsti trendovskih odtenkov, s kovinskimi geometrijskimi potiski, resicami in cofki – okrasnih blazin ni nikoli preveč!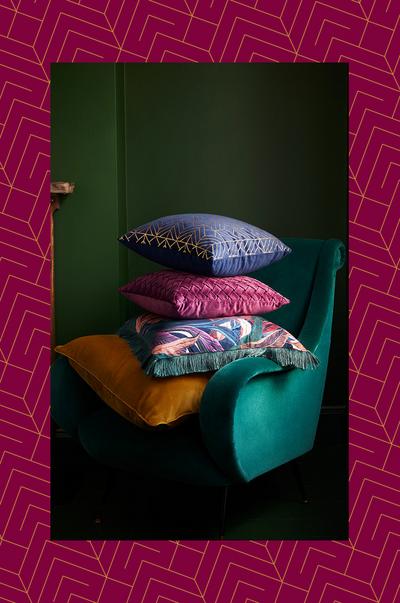 Zlati poudarki
Čudovita notranja oprema v zlatih tonih popolnoma dopolnjuje to barvno shemo. O našem okroglem barskem vozičku bodo zagotovo vsi govorili; uporabite ga, da v stilu pokažete svoje najljubše okraske in steklene izdelke. Ob tem pa so naše svečke z zlato obrobo in držala za nakit popolni za okraševanje odlagalnih mizic in praznih polic.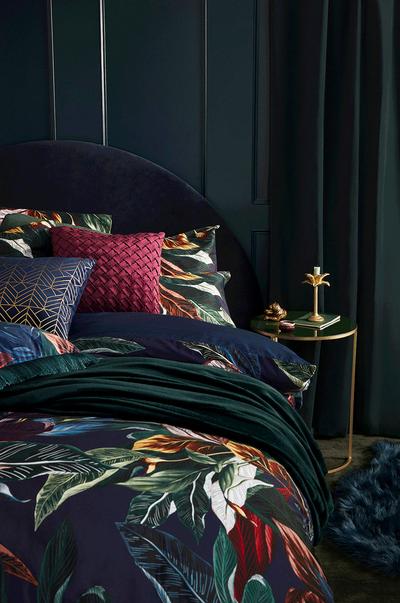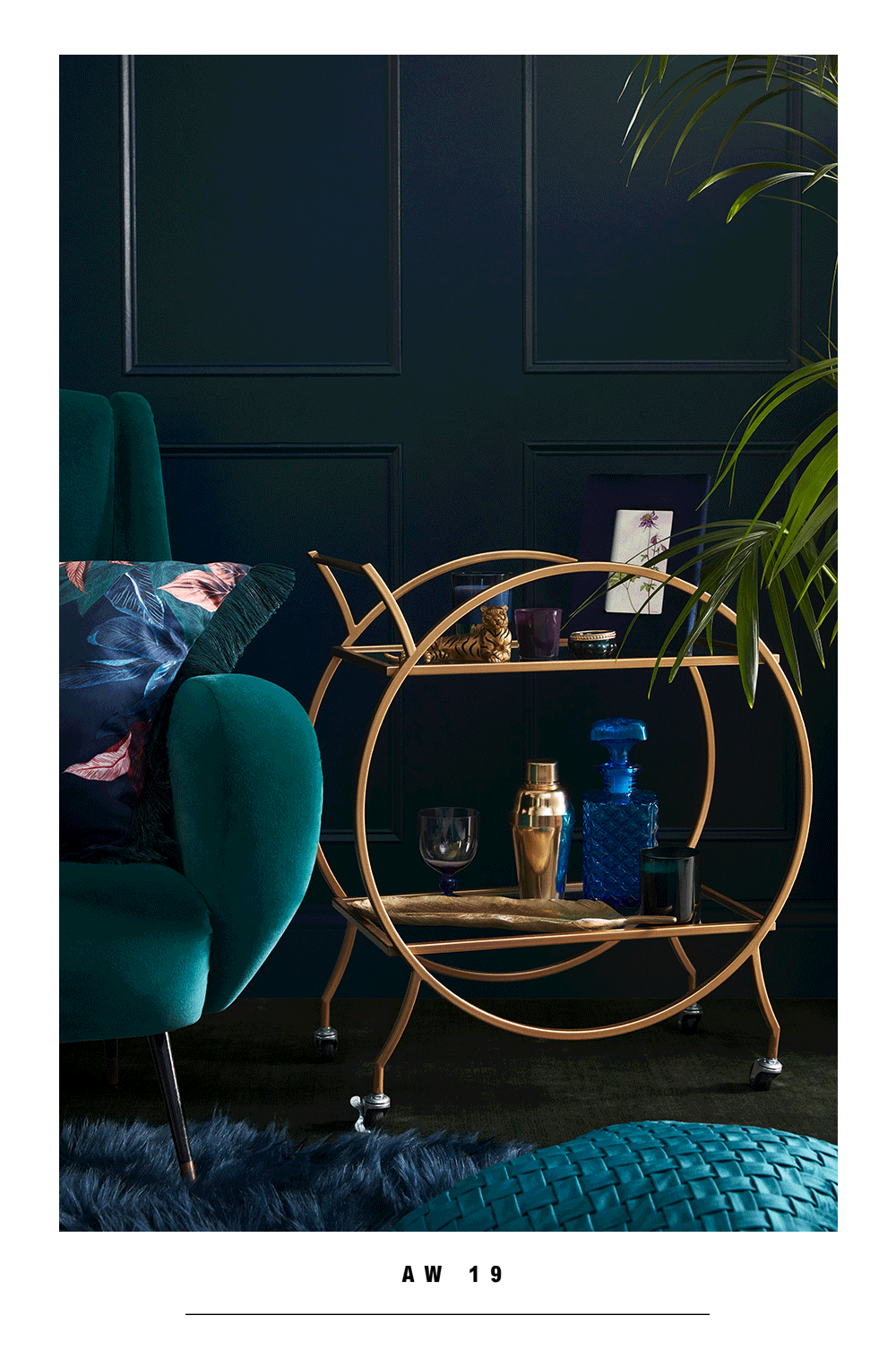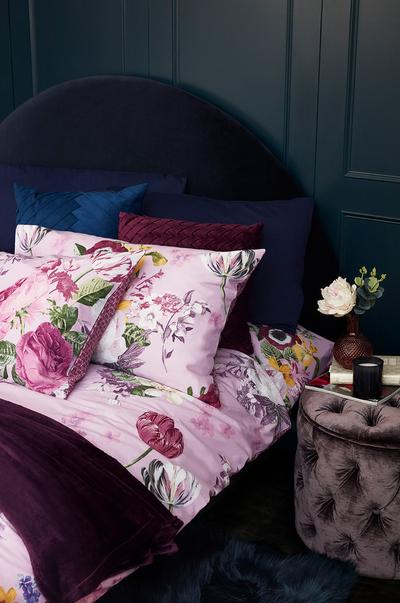 Barve draguljev
Ti odtenki so prava bomba, toda ne bojte se biti drzni. V svoj dom vključite pridih žive granatno rožnate in globoke ametistno vijoličaste, da vbrizgate nekaj barve, in s kombiniranjem podobnih odtenkov ustvarite glamurozen videz.