Moški
#PrimarkMeets Jamal Edwards
Letos praznujemo 50 let Primarka. Da obeležimo to priložnost, smo izbrali nekaj naših priljubljenih obrazov, ki bodo v ospredju naše najnovejše kampanje. Ko niso pozirali, smo vsakemu izmed njih na prizorišču snemanja postavili nekaj vprašanj. Berite naprej za njihove top nasvete za nakupovanje v Primarku, Primarkove artikle, ki jih preprosto morate imeti, in drugo ...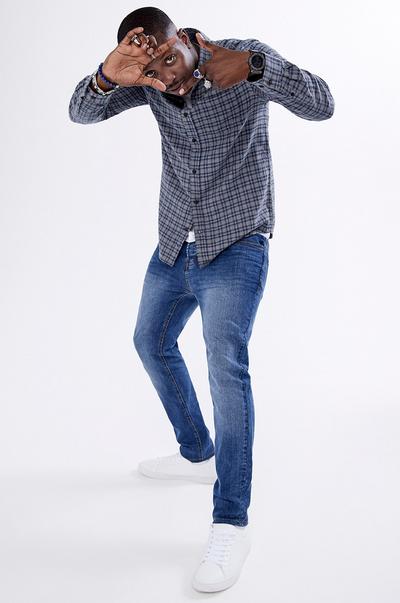 Kateri so tvoji top nasveti za nakupovanje v Primarku?
Trgovina je ogromna, zato poskrbite, da boste imeli dovolj časa, saj lahko tako svoje obiske najbolje izkoristite.
Kakšen Primarkov nakupovalec si?
Grem po nogavice, na koncu pa vedno najdem druge drobnarije!
Če bi do konca življenja lahko kupil samo EN Primarkov artikel, kaj bi to bilo in zakaj?
Nogavice in navadne črne in bele majice s kratkimi rokavi, ker pašejo k vsemu in jih ni nikoli preveč.
Kateri Primarkov artikel imaš že vrsto let v svoji garderobi in je še vedno med tvojimi najljubšimi?
Po mojem enobarvne majice s kratkimi rokavi – te so klasika.
Kaj ti pade na misel, ko pomisliš na Primark?
Ko pomislim na Primark, pomislim na dostopno in cenovno ugodno svežo in aktualno modo, ki vsakomur kaj ponuja.