Ženske
Ljubezensko pismo Primarku, napisala Valerie Loftus
Ste že kdaj tako oboževali nekaj tako zelo, da ste o tem napisali knjigo? Točno to je Valerie Loftus storila za svojo najljubšo modno trgovino Primark – ali Penneys, kot se imenuje na Irskem. Kot del praznovanja naše 50. obletnice smo govorili z eno naših največjih oboževalk in jo vprašali, kaj tako zelo obožuje pri trgovini Penneys in zakaj se vedno vrača. Če te ljubezenske knjižice še niste odkrili, vam svetujemo, da si pridobite kopijo. Podrsajte navzdol, če želite prebrati Valeriejino ljubezensko pismo Primarku.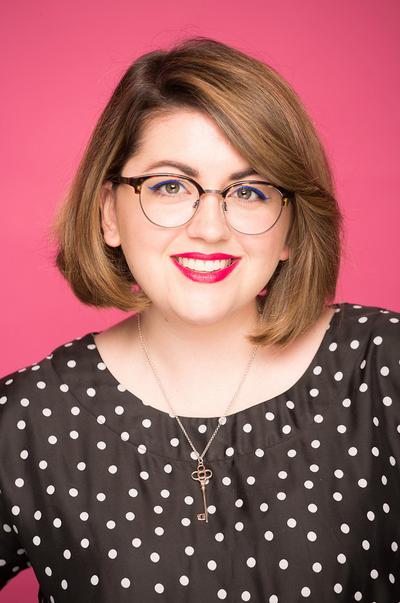 Prihod Primarka ‒ ali Penneys, kot se imenuje na Irskem ‒ v moj domači kraj v okrožju County Mayo je bil velik dogodek. Po mestu so o tem govorili več mesecev vnaprej. Potem ko smo morali za nakupovanje več let potovati v druge kraje, smo končno dobili svojo trgovino. Navdušenje je bilo očitno, ob otvoritvi pa so nastale takšne vrste, kot jih lahko vidiš na ulici Oxford Street v Londonu.
Primark sem vedno občudovala od daleč, tega usodnega dne pa se je začelo najino ljubezensko razmerje za vse življenje. Kot pravi otrok 21. stoletja sem plače v svoji prvi službi zapravljala za majice z napisi, debele verižice in neonske hlačne nogavice. Svoje študentske spalnice sem opremila z vsem, kar je bilo mogoče najti na oddelku z izdelki za dom. Eno naporno božično sezono sem tudi delala tam. V bistvu sem celo napisala knjigo o Primarku. Kaj naj rečem? To je prava ljubezen.