Ženske
#PrimarkMeets Aysha Sow
Letos praznujemo 50 let Primarka. Da obeležimo to priložnost, smo izbrali nekaj naših priljubljenih obrazov, ki bodo v ospredju naše najnovejše kampanje. Ko niso pozirali, smo vsakemu izmed njih na prizorišču snemanja postavili nekaj vprašanj. Berite naprej za njihove top nasvete za nakupovanje v Primarku, Primarkove artikle, ki jih preprosto morate imeti, in drugo ...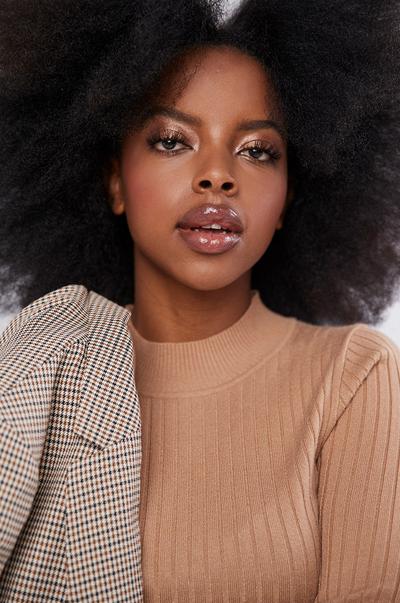 Kateri so tvoji top nasveti za nakupovanje v Primarku?
Vedno pojdite zjutraj, ko je tam manj ljudi, tako boste imeli celo trgovino zase in boste lahko nakupovali v miru.
Kakšna Primarkova nakupovalka si?
Ko sem v trgovini, moram vedno naokrog drveti z vozičkom. Vedno pridem z vnaprej pripravljenim seznamom, pa vseeno na koncu odnesem veliko več kot to, po kar sem prišla! Nakupovanje v Primarku je podobno temu, kar Američani pravijo za Target: ne kupiš samo tistega, po kar si prišel, ampak kupiš tisto, kar zate izbere trgovina! (V bistvu trgovino zapustiš vsaj z 2 do 3 vrečkami, ker se je težko upreti, haha.)
Če bi do konca življenja lahko kupila samo EN Primarkov artikel, kaj bi to bilo in zakaj?
Njihove KAVBOJKE! Popolnoma se PRILEGAJO. Sama imam obline in vedno se zdi, da se v bokih, pasu in stegnih popolnoma prilegajo. Kar je dandanes tako težko najti pri kavbojkah.
Kateri Primarkov artikel imaš že vrsto let v svoji garderobi in je še vedno med tvojimi najljubšimi?
Pižame! Obsedena sem z njihovimi pižamami, so najudobnejša stvar na svetu. Doma jih nosim tudi čez dan.
Kaj ti pade na misel, ko pomisliš na Primark?
Vedno sem hodila na vlak do Liegea (mesta v Belgiji) in se vozila dve uri, da sem kupila izdelke v Primarku, ker v bližini mojega doma nismo imeli Primarka. S prijateljicami smo to počele enkrat mesečno. Vsak mesec smo izbrale dan in ga načrtovale, da smo lahko šle na izlet samo zaradi nakupovanja v Primarku!