Ženske
Stilska klinika: Kako nositi potisk vrtnic
Medtem ko so cvetlični potiski morda nekoliko pretirani za pomlad, je njihova vključitev v vašo jesensko/zimsko garderobo odličen način, da jih naredite aktualne in sveže. Upoštevajte, da to sezono niso in kar kakršni koli cvetlični potiski, ampak štejejo samo temni in dekadentni potiski vrtnic. Pomaknite se navzdol za tri načine, kako nositi naš najbolj vroč jesenski potisk ...
Naše melanholične cvetlice so popoln izgovor, da sprejmete svoj notranji grunge – ti cvetlični potiski se res zdijo pionirski. Ta oblačila s potiskom vrtnic, ki se popolnoma ujemajo z vašimi najljubšimi sezonskimi osnovnimi kosi, bodo odličen dodatek vsaki garderobi.
1. Srednje dolga obleka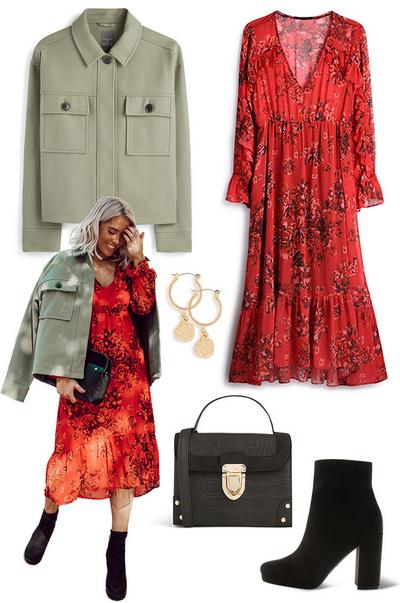 Bodite drzne in vpadljive s potiskom od glave do pet. Kombinirajte našo lahkotno cvetlično obleko z obilnimi dodatki za dodatno ostrino. Pomislite na črne škornje z debelim podplatom, klasično parko in zlat nakit.
2. Bluza z naborki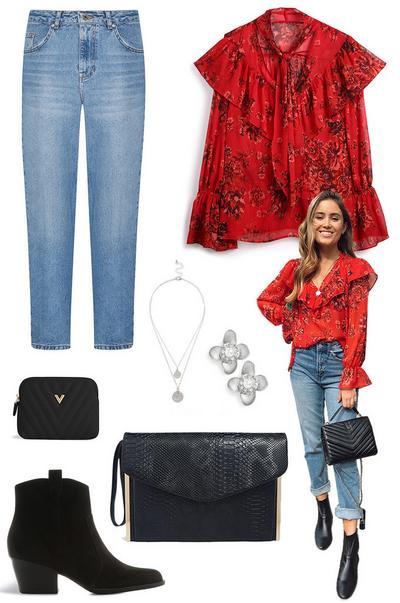 Približuje se obdobje zabav in naša romantična bluza s potiskom vrtnic, ki je diskreten poklon trendu, je idealna za večerno garderobo, toda naj vas to ne ustavi, da je ne bi kombinirale tudi s klasičnim modrim džinsom za dnevni videz.
3. Ujemajoči se dvodelni kompleti
Ta dvodelni komplet ustvari največji vtis, če ga nosite skupaj, prav tako pa vam omogoča, da vsak del ločeno stilirate z najljubšimi topi ali spodnjimi deli za sproščen videz.