Ženske
V top trendu s toni
Tonsko oblačenje je trenutno zelo priljubljeno in pri nas najdete vse kose, ki jih boste potrebovale, da zadenete trend v nulo. Nošenje enega odtenka od glave do pet je preprost način, da boste to sezono videti urejene in uglajene, ob tem pa vas tudi odreši zmede z barvnim usklajevanjem, tako da je oblačenje mačji kašelj. Uskladite kose podobne barve v drugih odtenkih; naše priljubljene so kamelja, umazano bela in siva.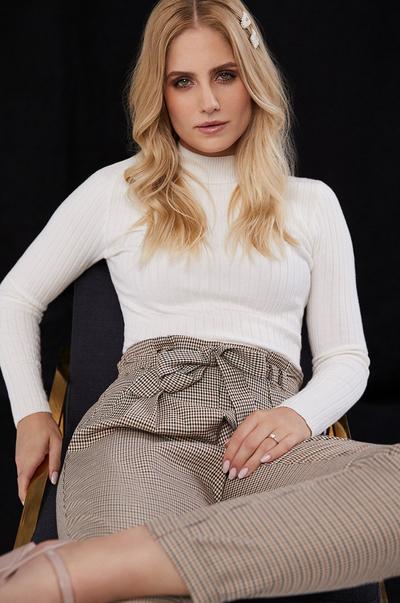 50 let Primarka
Praznujemo 50 let Primarka, in da obeležimo to priložnost, smo prosili nekaj naših najljubših influencerjev, da bodo zvezde naše kampanje. Oglejte si izložbe svoje lokalne trgovine Primark, morda tudi vi v njih opazite znan obraz.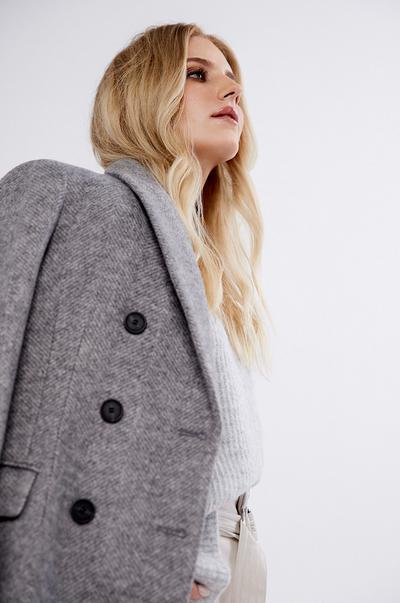 Obvezni kosi
Kroji so ključni, oblecite majico v podobnem tonu pod naš rjavi karirast kostim za prepoznaven videz in jo zamenjajte s svilnato majico s tankimi naramnicami za bliskovit prehod iz službe v zavetje družbe. Svoji opravi lahko zlahka dodate novo dimenzijo, če vključite vzorce in potiske iz iste barvne palete ali vpeljete nove teksture. Predajte se trendu in kombinirajte svojo opravo z dodatki v enakem odtenku ali pa razbijte enobarvnost z elegantnimi vpadljivimi elementi. Obsedeni smo tudi z dodatki za lase, okrašene sponke in lasnice so popolne za poživitev vaše frizure.