Ženske
Zdaj v trendu: žamet
Napovedujemo, da bo klasičen žamet postal vaša nova osnova to sezono. Ta konec tedna privoščite svojemu priljubljenemu džinsu počitek in spremenite slog z izborom iz naše linije šik žameta. Ta ikonični material iz sedemdesetih boste začeli videvati povsod ...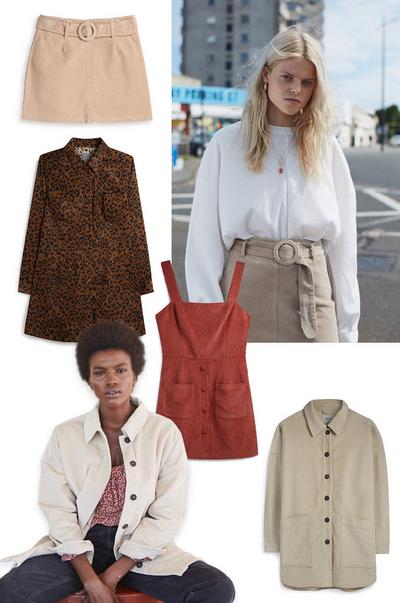 To jesen/zimo bomo žamet popeljali iz učilnic na modne piste z združevanjem blaga, ki stereotipično velja za retro, ter sodobnih krojev in barv za trendovske kose, ki se bodo brez težav vklopili v vašo garderobo.
Trik, da dobro zadenete trend, je samo en žametni kos naenkrat. Osnovni opravi iz kavbojk in majice zlahka dodate teksturo tako, da čez oblečete našo debelo kremno srajco, nato pa jo lahko nosite zapeto in zatlačeno v hlače, da ustvarite drug videz. Z bogatimi jesenskimi odtenki ne morete zgrešiti, toda naša žametna obleka z leopardjim potiskom je popolna izbira za ljubiteljice potiskov, ki rade izstopajo.
Žamet je idealen za jesen, s puhasto in mehko površino bo poskrbel, da vam bo v hladnem vremenu, ki se približuje, toplo in prijetno. Vzemite našo rdečkasto obleko z naramnicami in zapenjanjem spredaj in jo nadenite preko oprijetega pulija v kombinaciji s čevlji z debelim podplatom. Ne glede na to, kako ga nosite, boste zagotovo videti elegantni.
Oglejte si našo kolekcijo žameta ...