Letos praznujemo 50 let Primarka. Da obeležimo to priložnost, smo izbrali nekaj naših priljubljenih obrazov, ki bodo v ospredju naše najnovejše kampanje. Ko niso pozirali, smo vsakemu izmed njih na prizorišču snemanja postavili nekaj vprašanj. Berite naprej za njihove top nasvete za nakupovanje v Primarku, Primarkove artikle, ki jih preprosto morate imeti, in drugo ...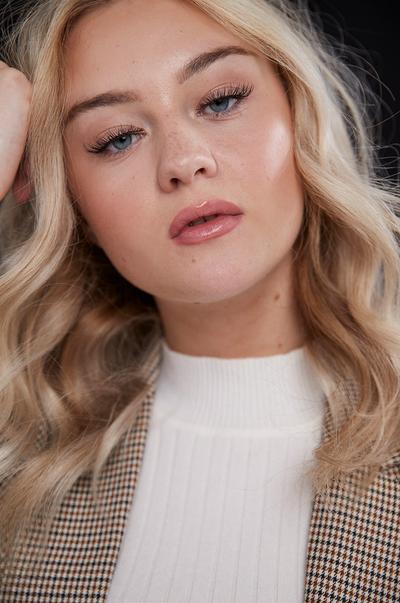 Kateri so tvoji top nasveti za nakupovanje v Primarku?
V osnovi: izberite, kar vam je všeč, in ne razmišljajte preveč! Sprva lahko pomislite, da nimate nič, s čimer bi to lahko oblekli, ali pa ste preveč zadržani, da bi to oblekli v javnosti itd., toda življenje je prekratko, da bi poslušali "pravila" in ne nosili, kar vam je všeč.
Kakšna Primarkova nakupovalka si?
Definitivno "kar vrzi vse v košarico", dokler ni pretežka, da bi jo nosila, in iz nje že padajo oblačila. Tako težko je zapustiti Primark s samo nekaj kosi.
Če bi do konca življenja lahko kupila samo EN Primarkov artikel, kaj bi to bilo in zakaj?
Zelo težko se odločim, saj dobesedno obožujem vsak kos, toda če bi morala nekaj izbrati do konca življenja, bi to bila preprosta bela majica s kratkimi rokavi. K vsemu se poda in izgleda dobro s sproščenimi opravami ali pa za večerne izhode.
Kateri Primarkov artikel imaš že vrsto let v svoji garderobi in je še vedno med tvojimi najljubšimi?
Belo majico s kratkimi rokavi imam že kakšnih sedem let in jo še vedno pogosto nosim. Po moje jo bom nehala nositi šele, če kdaj razpade.
Kaj ti pade na misel, ko pomisliš na Primark?
Trenutek, ko sem šla prvič v Primark, stara sem bila kakšnih enajst let. Ko sem vstopila, se mi je zdelo kot v sanjah – kot cel svet oblačil. Vrnila sem se s 6 nakupovalnimi vrečkami.