Wraz z nadejściem jesieni pożegnaj się ze stresem i chaosem – postaw na przytulny, ciepły dom, w którym możesz odpocząć. Pomoże Ci w tym nasza najnowsza kolekcja akcesoriów do domu.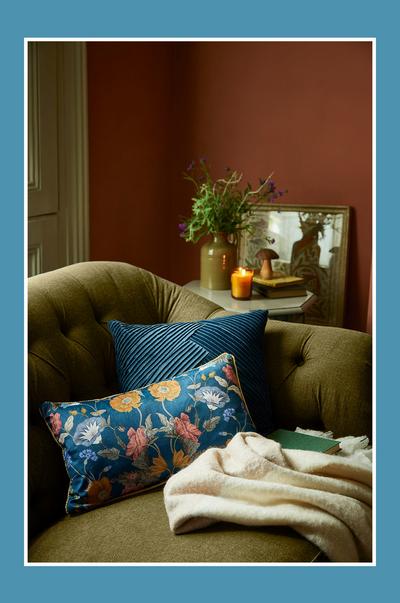 Czym jest trend wnętrzarski rodem z leśnej chatki?
Styl leśnej chatki to wnętrzarski trend sezonu zastępujący panujący do niedawna styl rustykalny. Wnętrza rodem z leśnej chatki inspirację czerpią z jesiennych weekendów spędzonych na łonie natury – ten trend zmieni Twój dom w przytulne leśne schronienie. W stylu rustykalnym królowały drobna kratka i pastelowe kolory, a trend rodem z leśnej chatki stawia na ciepło i przytulność, czyli bardziej stonowaną kolorystykę i tradycyjne wzornictwo.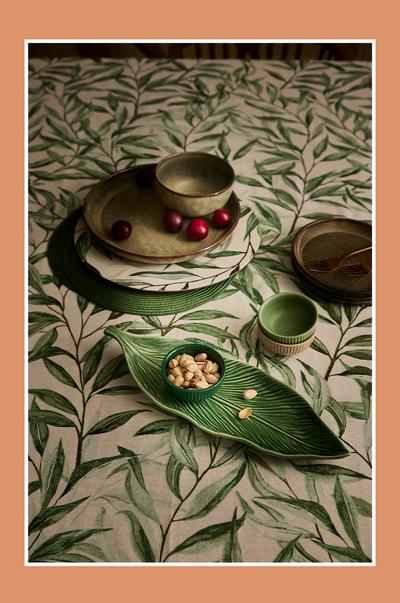 Kolorystyka i faktura w naturalnym stylu
Nasza najnowsza kolekcja artykułów do domu to nowoczesne podejście do tradycyjnych wiejskich trendów. Dzięki naszym niezbędnikom w każdym pokoju poczujesz się niczym w leśnej chatce. Zamień modne letnie pastele na kultową jesienną kolorystykę czerpiącą z natury. Stonowane błękity, zielenie w odcieniu szałwii i ciepłe brązy przypominają, że przyszła nowa pora roku, a dom powinien służyć za przytulne schronienie przed nieprzyjazną pogodą.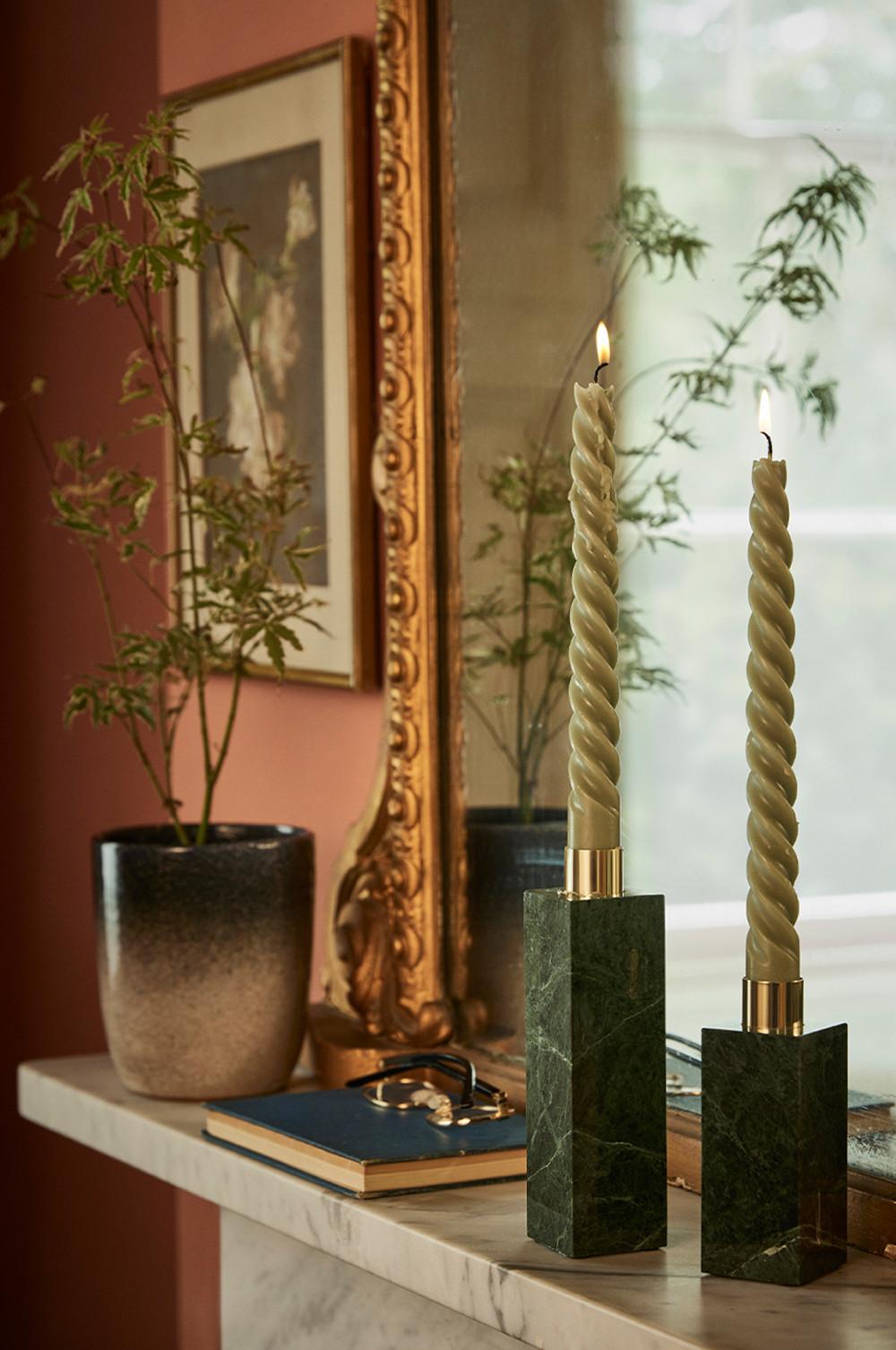 Przytulna pościel i miękkie elementy wystroju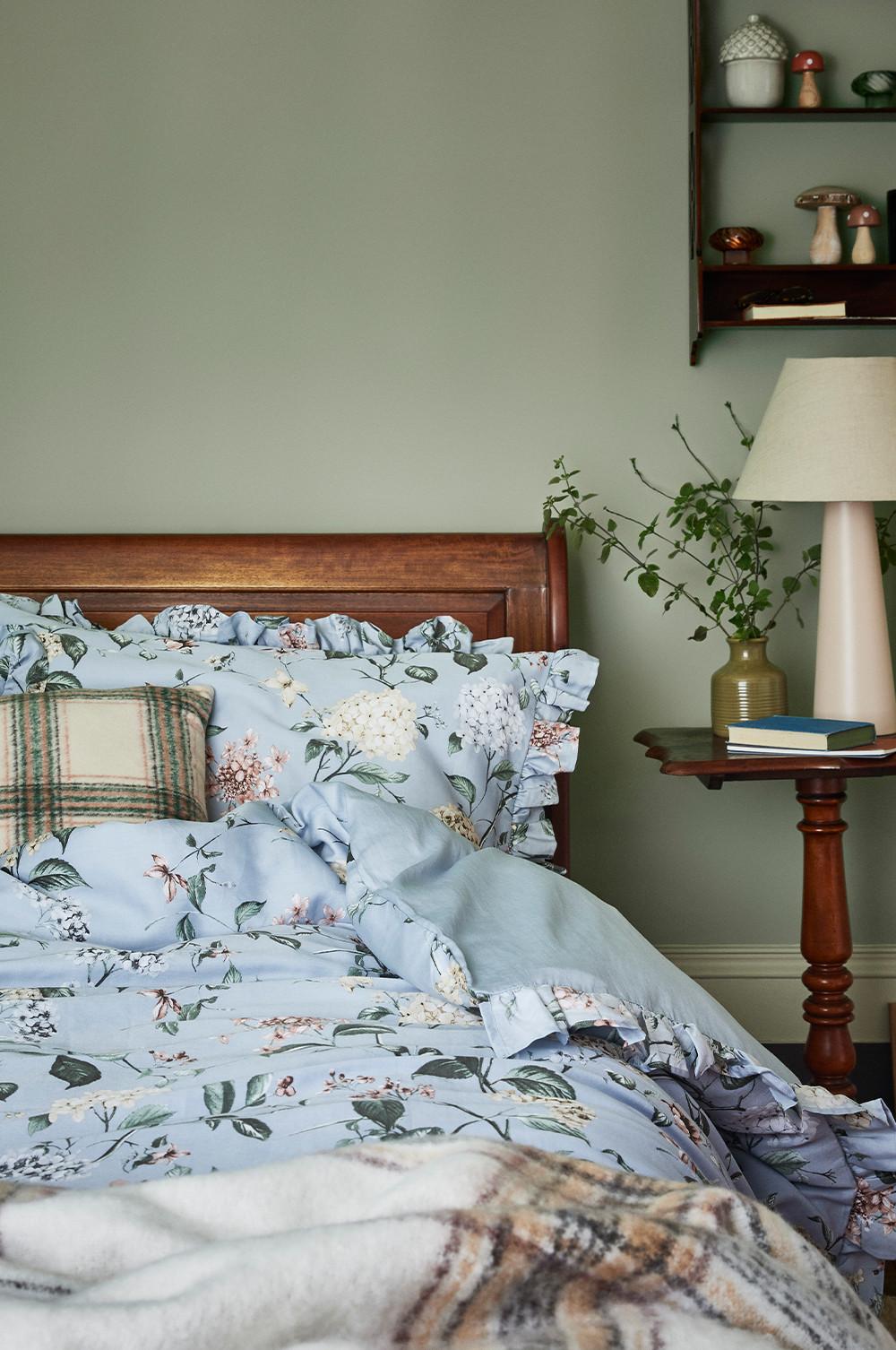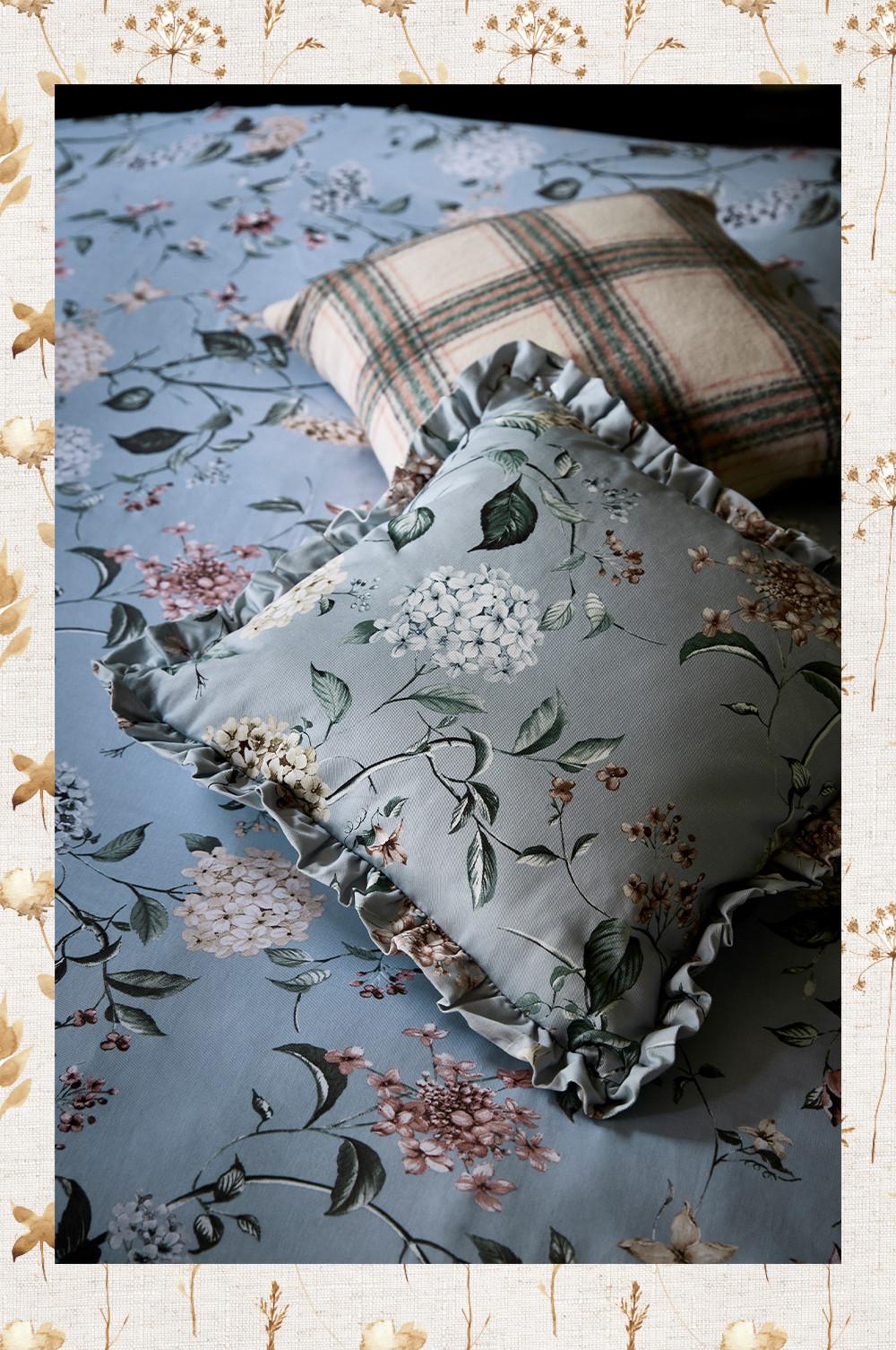 Jesienne akcesoria
Zaproś do swych wnętrz nasze urocze drewniane dekoracje i przemień dom w las pełen grzybów. Podążaj za najnowszym trendem i postaw nasze ozdoby na stoliku czy kominku.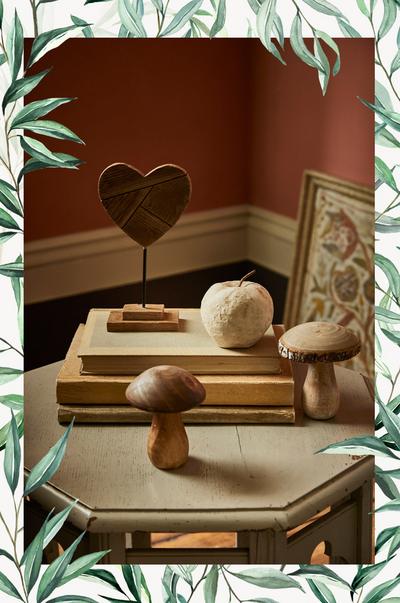 Jesienna aranżacja stołu
Dzięki naszym ozdobnym zastawom stołowym i naczyniom każdy posiłek urośnie do rangi specjalnej okazji. Sięgnij po nasze obrus i ozdobne talerze z motywem liści i zaproś plenerowy klimat do domu, zostawiając nieprzyjemny chłód na zewnątrz. Szałwiowy zestaw obiadowy, półmiski oraz posiłki serwowane z ozdobnych naczyń sprawią, że tej jesieni przyjmiesz gości na bogato.