Twoja garderoba potrzebuje letniego odświeżenia? Z nami ożywisz swoje stylizacje odrobiną koloru. W tym sezonie liczą się jaskrawe barwy i przebojowy styl! Masz już ogarnięte energiczne stylizacje, czy dopiero planujesz z nimi poeksperymentować? Bez względu na odpowiedź nasza kolekcja niezbędnych nowości w rozmaitych kolorach z pewnością przykuje Twoją uwagę.
Ubrania w odważnych kolorach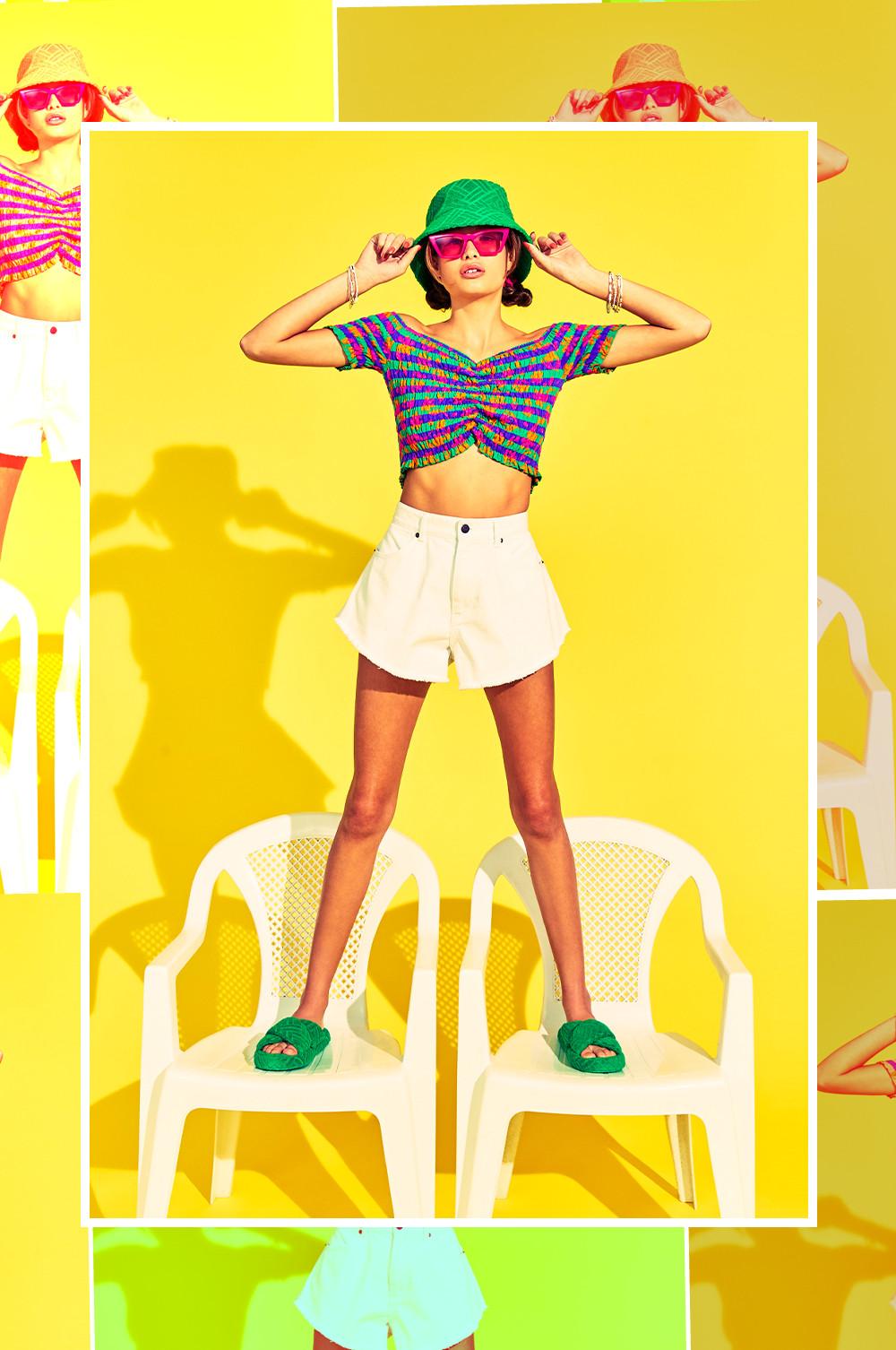 Ciuchy w paski czy w kwiatki? Tego lata nie musisz wybierać, bo nasze wzorzyste modele z najnowszej kolekcji mają i jedno, i drugie! Top bardotka z kwadratowym dekoltem i sukienka na ramiączkach w przebojowych kolorach sprawią, że Twój outfit zadziała jak mocna dawka serotoniny. Dorzuć kilka warstw kolorowych łańcuszków w kompletach i dobierz ulubione sandały.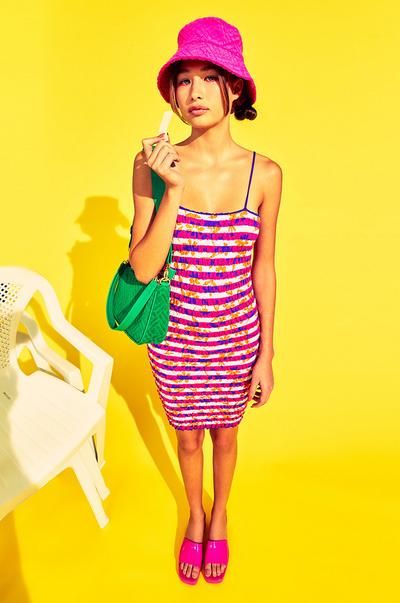 Stawiasz na styl boho? Nasz szydełkowy top w tęczowe paski to spełnienie marzeń – szybko trafi na szczyt Twojej listy zakupów w Primark. Zapewnij mu towarzystwo mikrospódniczki w stylu bojówek – to hit sezonu. Możesz też sięgnąć po niezawodne spodenki jeansowe.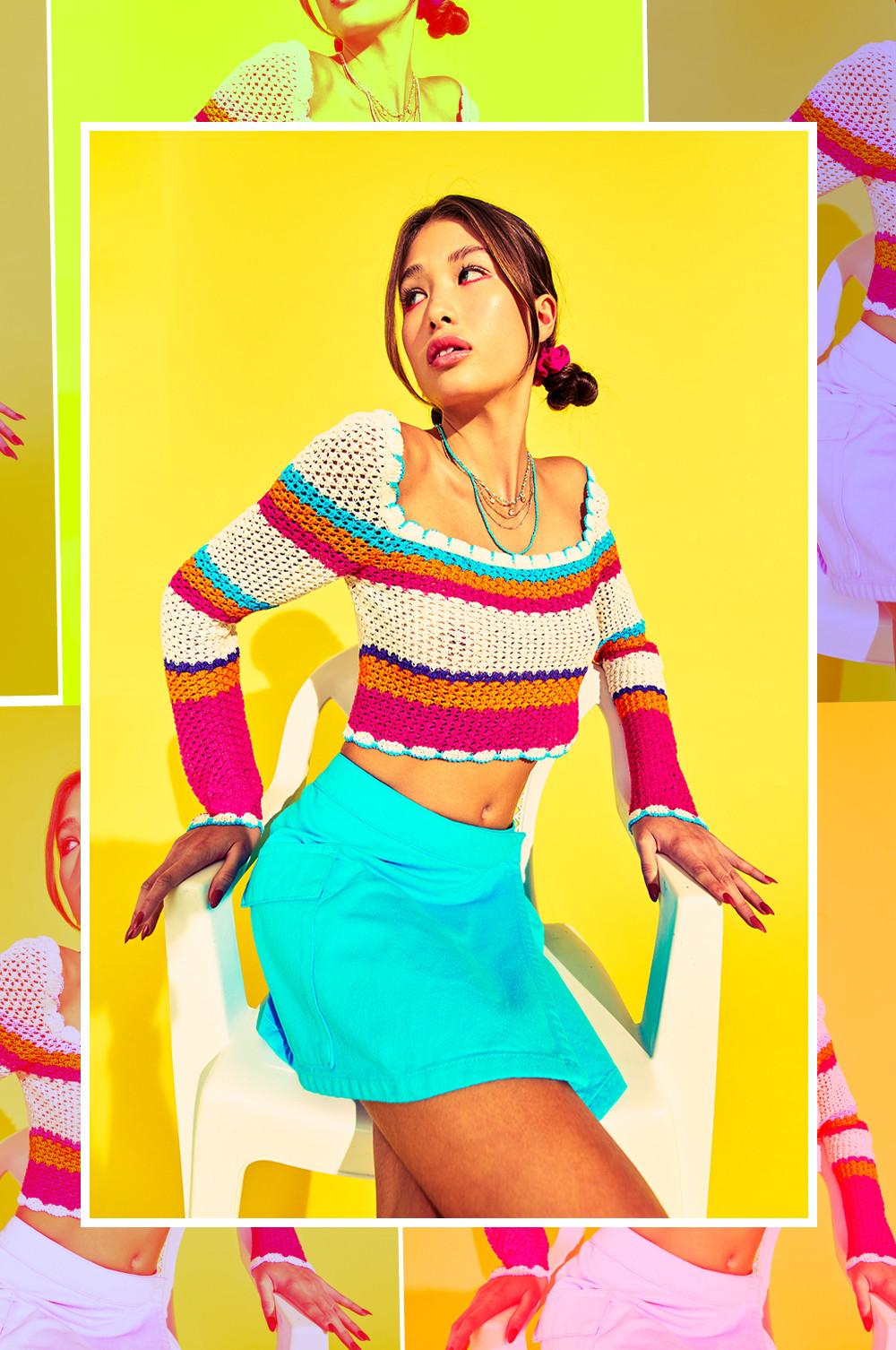 Kolorowe akcesoria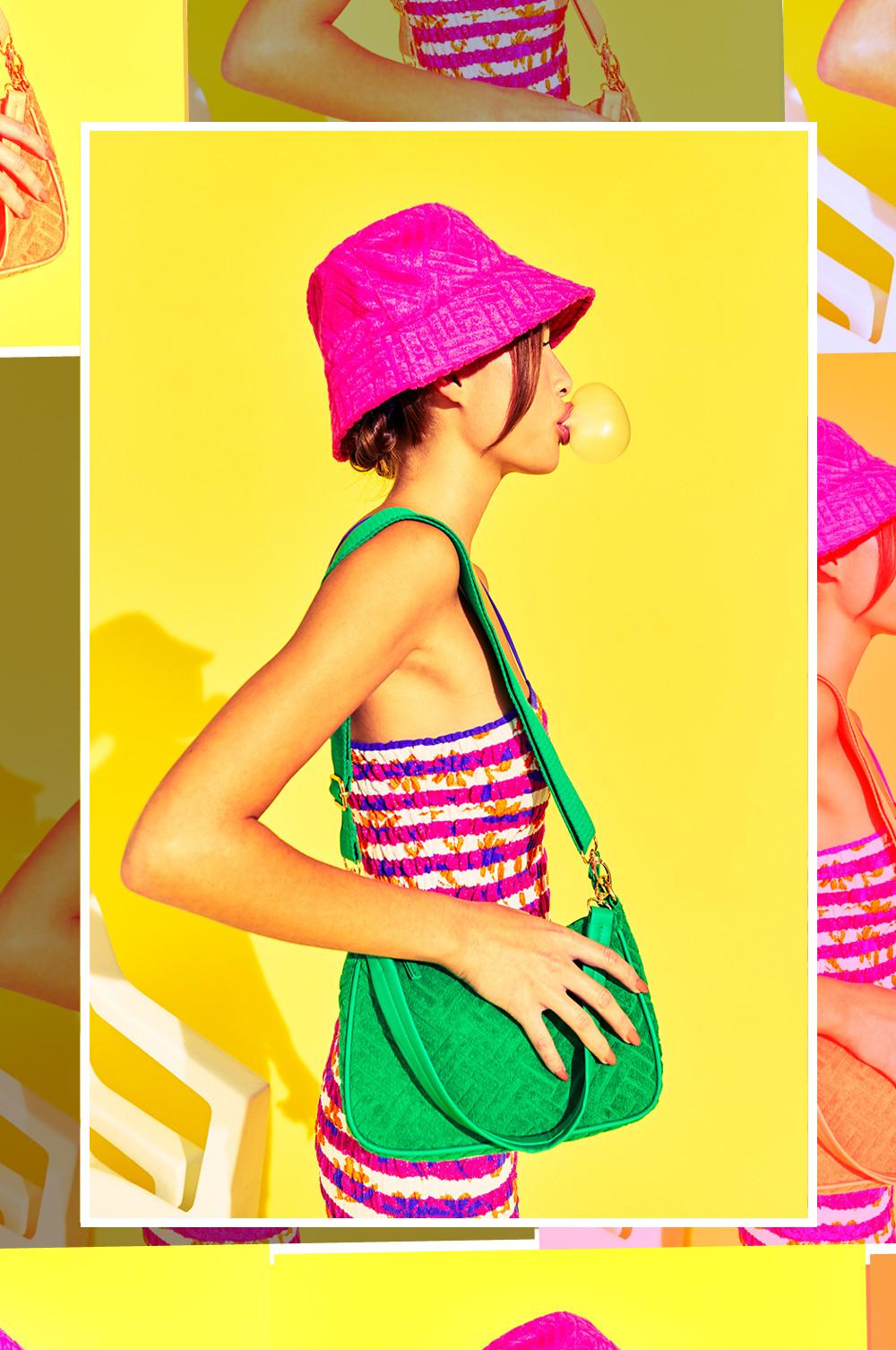 Festiwalowa stylówka gotowa? Zwieńcz swój outfit, sięgając po nasze zgrane akcesoria. Żaden pokaz mody nie powstydziłby się naszych akcesoriów z logo wykonanych z tkaniny frotte w przebojowych kolorach. Mamy szeroki wybór zniewalających, dopasowanych torebek, bucket hatów i wsuwanych sandałów. Możesz postawić na swoje ulubione modele albo sięgnąć po całe trio, jeśli zależy Ci na zgranym outficie w sam raz na insta.