Delší chladnější noci s sebou přinášejí dny plné lenošení. To je dokonalá záminka, abyste naše pohodlná pyžama nemuseli sundávat, jak je den dlouhý. Pro letošní vánoční sezónu jsme nachystali spoustu roztomilých a pohodlných pyžamových souprav. Vybírat můžete z klasických vzorů jako např. tartan, vánočních postaviček nebo oblíbených hrdinů z televize a kina. Zaručeně najdete model, po jakém toužíte.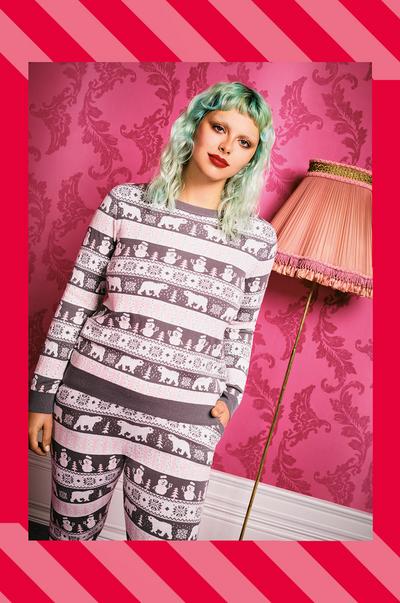 Pánská a dámská vánoční pyžama
Přichází období maximálního pohodlí. Ať už jsou vaše plány jakékoliv, bez svátečního oblečení se to neobejde. Vánoční pyžama se postarají o pohodlí i vánoční atmosféru. Pokud se vám nepodaří odít všechny členy domácnosti do zábavných sladěných souprav, nechte je, ať si každý vybere, co se mu líbí.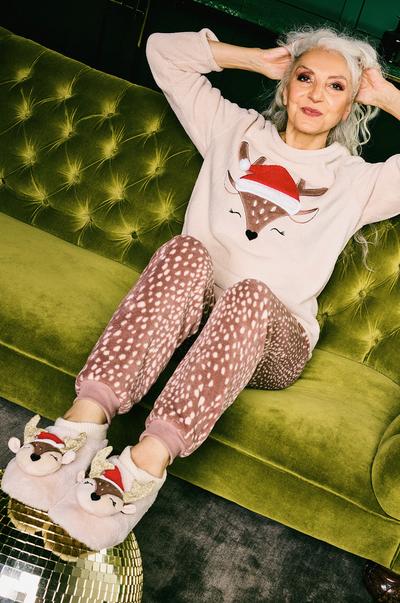 Klasická vánoční pyžama
Sváteční oblečení na spaní patří mezi naše oblíbené vánoční zvyky. Toužíte po oblečení na spaní se svými oblíbenými postavičkami? Žádný problém. Vybírat můžete mezi roztomilými soby, sněhuláky, panáčky z perníku a dalšími motivy. Všechny najdete na neuvěřitelně hebkých tkaninách. Můžete ale vyzkoušet i něco vánočnějšího, třeba červenou károvanou soupravu nebo klasický vzor Fair Isle. Navíc nabízíme sladěné vánoční nazouváky a ponožky, které do sváteční atmosféry zabalí i vaše nohy.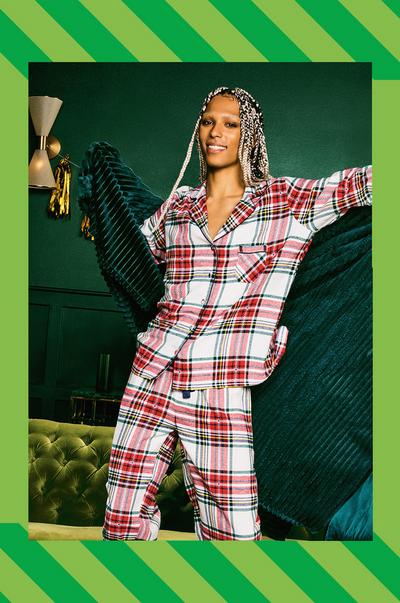 Vaše oblíbené hvězdy z kina i televize
Nic nepřekoná pocit, když se natáhnete k vánočnímu filmovému maratonu a dopřejete si šálek horké čokolády a něco dobrého na zub. I taková činnost ale může mít styl. Při sledování televize se oblékněte do pyžama se svými oblíbenými vánočními postavami. Gremlini, elfové… Naše soupravy s potisky potěší srdce každého filmového fanouška.