Our jeans collection is designed to check all the boxes: they give you the latest trending shapes and cuts, with classic fits and washes... and added feel-good vibes. Scroll to discover our newest shapes and styles.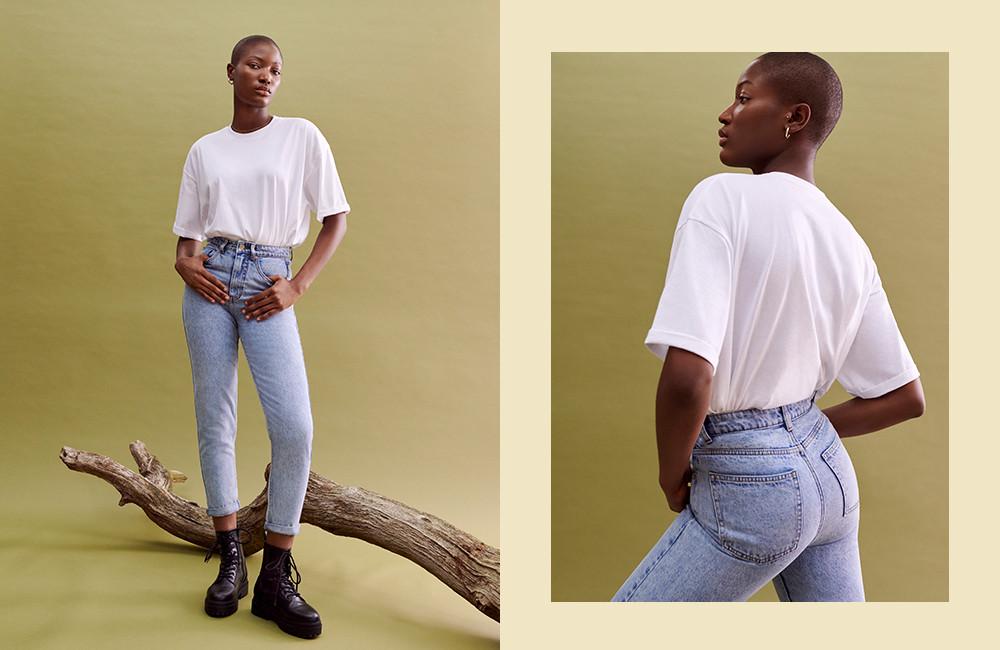 $20
Made with recycled cotton, our Mom jeans give you a high waist fit that'll lift and shape you. Available in washes from indigo to vintage.
$22
Hunting for a new trending fit to shake up your jeans wardrobe? These nineties-inspired jeans are the answer. Made with organic cotton, their super high waist makes them the perfect pair with cropped tees and knits.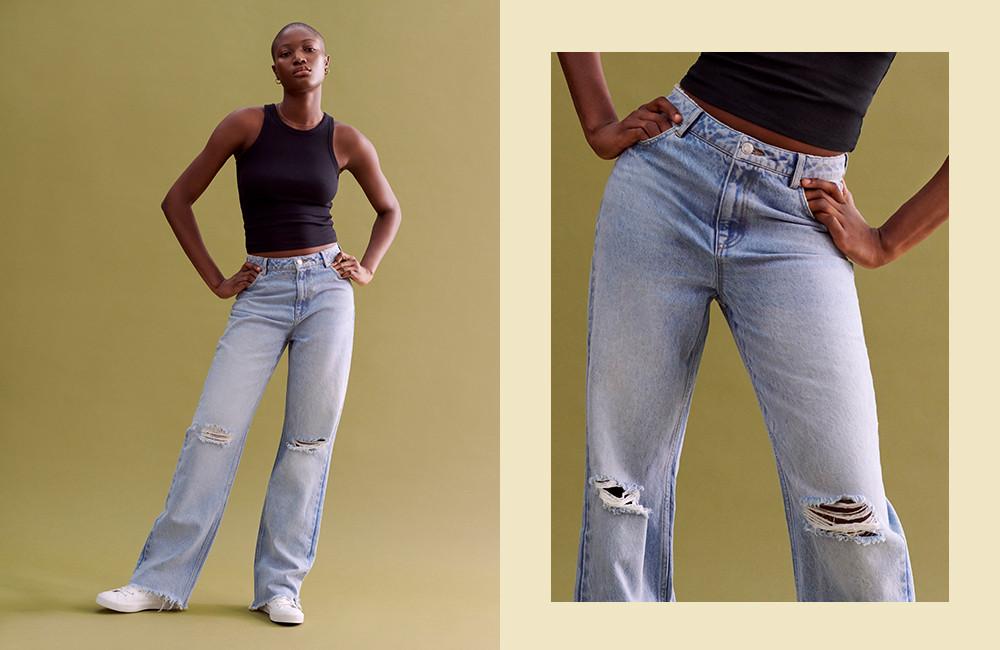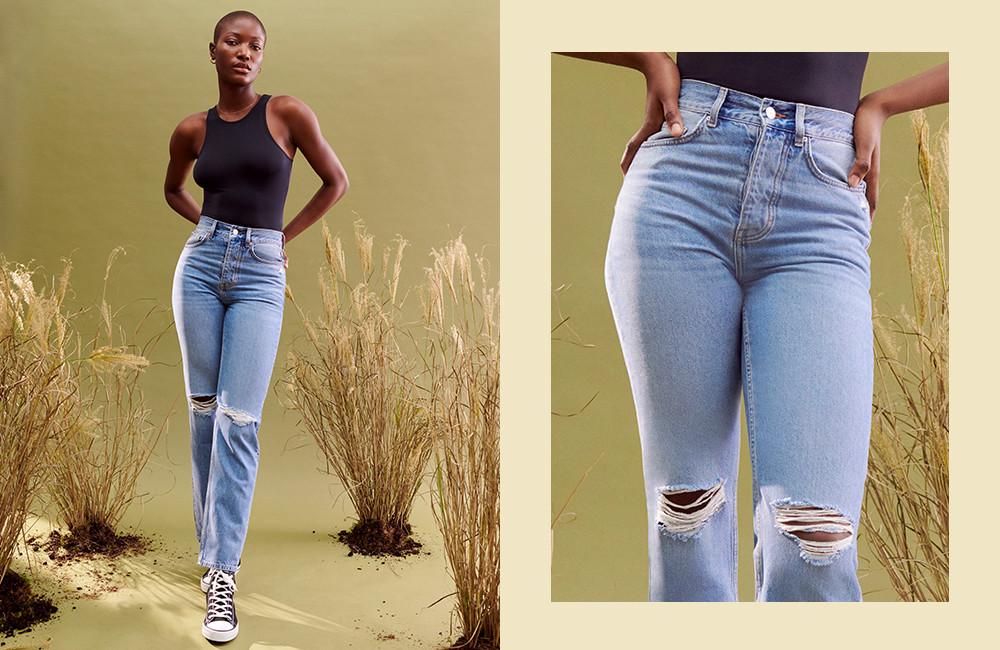 $22
Just like our Mom jeans, this high waist style is made with recycled cotton. A straight leg and looser fit makes these your go-to laid back pick.
$20
Available with and without rips and in multiple washes, our straight leg jeans are essential pieces. Made with organic cotton and a high waist, they have a tapered leg for a flattering fit.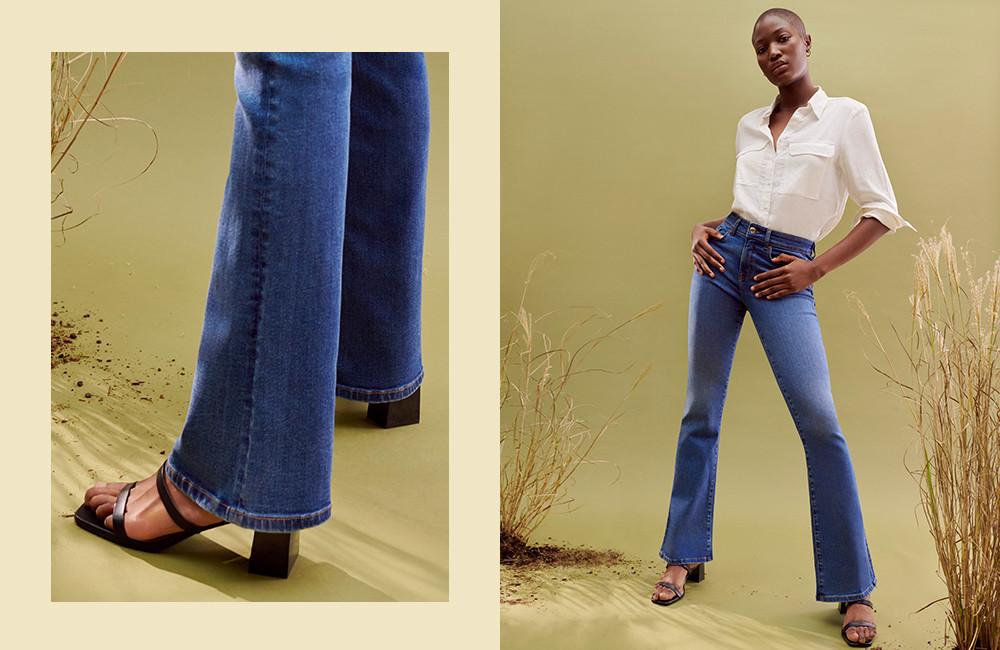 $20
These seventies-style flared jeans are statement makers. Pair with heeled strappy sandals or pointy toe boots for bonus style points. Ours come in organic cotton with comfort stretch technology.
$20
Perfect for putting the spotlight on your newest shoes, these ankle-grazing flares are made with recycled cotton. A high waist fit makes them super versatile.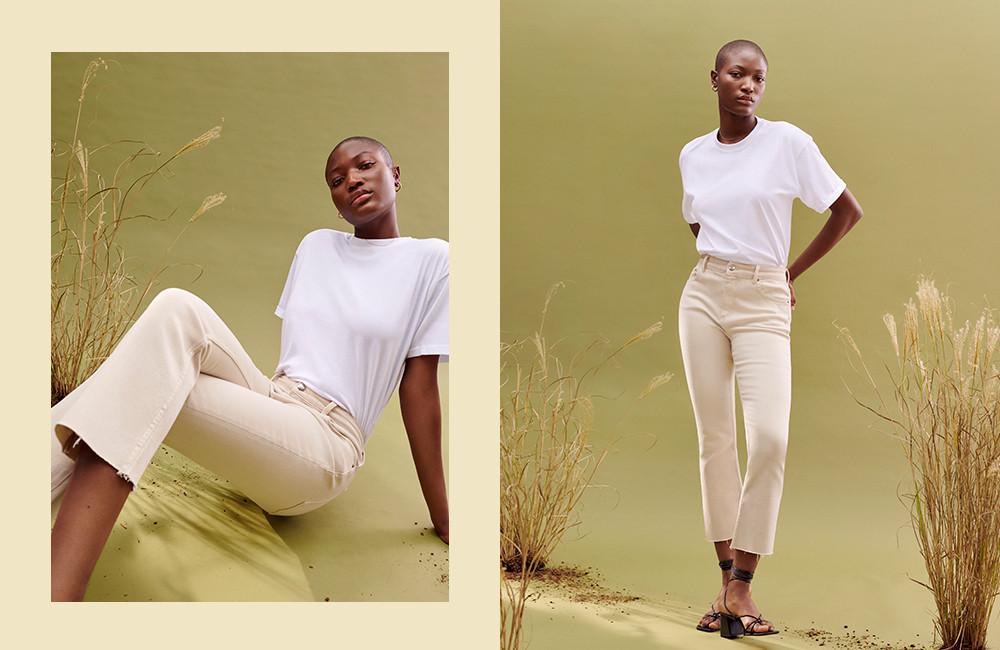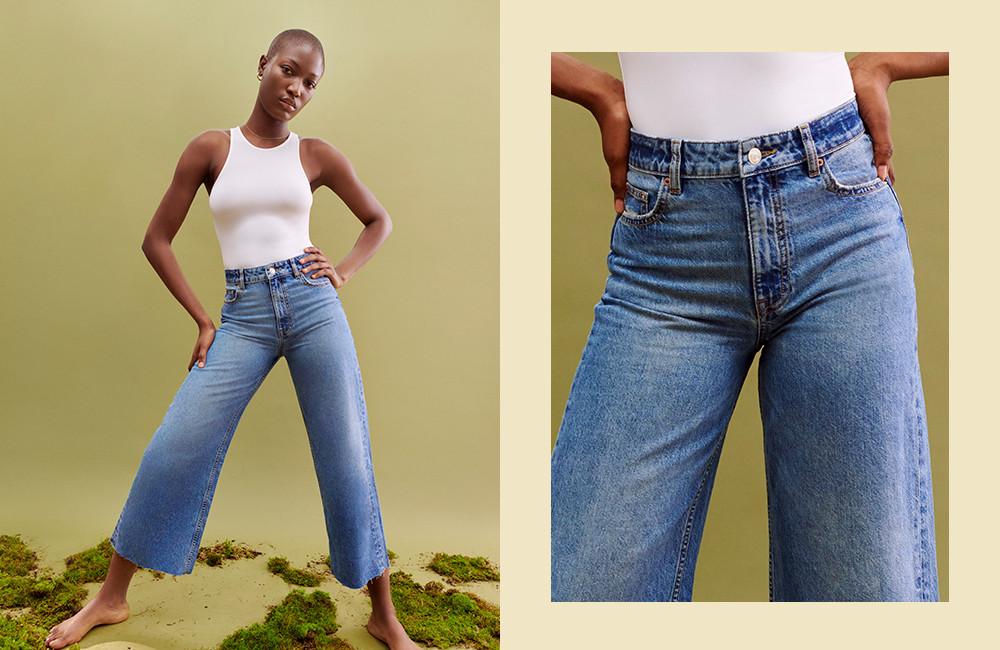 $20
Made with sustainable cotton, these high waist, loose leg jeans are great at balancing out form-fitting top halves.