Does your skincare routine need a boost? Our new collection of facial serums might just be the answer. Driven by key skin-loving ingredients, these three serums tackle issues from signs of aging to dryness.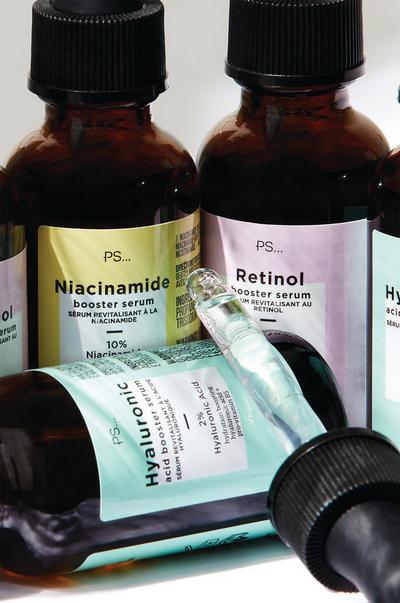 Skin Smoothing Retinol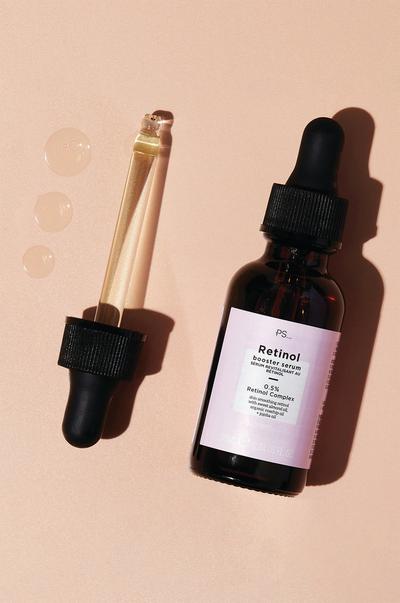 Retinol is best known for its skin renewing capabilities. Our 5% retinol complex is formulated with a blend of sweet almond, organic rosehip and jojoba oils for a brighter, smoother complexion while targeting the signs of aging. Best used in the evening, apply a pea-sized amount to cleansed skin alone or before your favorite moisturizer.
Hydration Boosting Hyaluronic Acid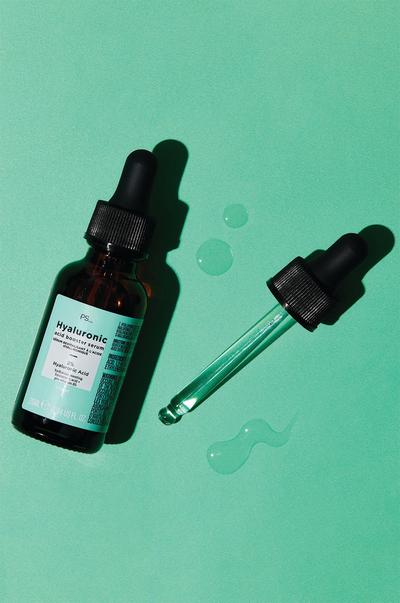 Dry, dehydrated skin types will love the superior hydration-boosting properties of this essential serum, with 2% Hyaluronic Acid and Pro-Vitamin B5. Use after cleansing and it'll help lock in moisture from other products in your routine, too. Plumper, healthier looking skin here we come!
Complexion Calming Niacinamide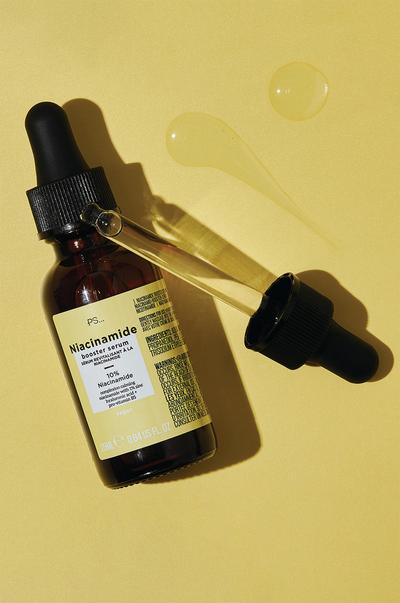 Our combination of 10% Niacinamide, Zinc, Hyaluronic Acid and Pro-Vitamin B5 is the perfect recipe for tackling skin imperfections. The calming properties of this serum will help soothe agitated skin, control excess oil and target redness or blemishes.