Beauty
#PrimarkMeets Jena Frumes
We caught up with Influencer and animal lover Jena Frumes about her exclusive makeup collection with Primark. We discussed the gorgeous buys, filled with nude and natural tones perfect for versatile makeup looks. With her inspo, advice and guilty pleasures! Read on to find out more about Jena and her fab PS… collection.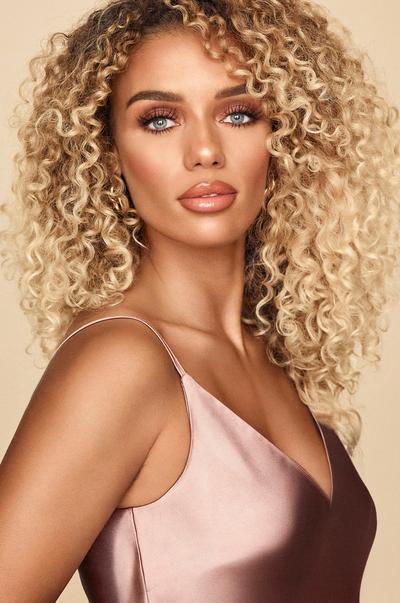 What are your favourite pieces from your Jena Loves PS… collection? (And why?)
My fave piece is the "rose gold" eyeshadow pallette! The shades are neutral tones but still glam at the same time, so it's perfect for everyday.
Since you're often on your travels, do you have any in-flight beauty essentials?
Makeup wipes and moisturizers are crucial to keeping my skin clear on the go. I also try to drink tons of water while traveling – clear skin starts from the inside.
What's your signature makeup look? A matte bronze look with pink or orange-ish eyeshadow.
With glossy neutral pink lips. And you can't forget the highlighter for extra glow!
You're a jetsetter – where's the best place you've traveled to?
Hawaii! I'd consider moving there. It's the most amazing place! I just wish there was more wildlife...
Who are you inspired by?
There is no single person I am most inspired by, but I absolutely love Jennifer Lopez. Society will tell you that you have to pick one thing, focus on only that and be great at it, and that you can't venture off and be great at other things as well. But J Lo's proved you can do many things: act, sing, dance, be a business woman, a mother – and do them well!
Which destinations are still on your travel bucket list?
Switzerland. And although I've already been to Ghana, I want to go to many other places in Africa, because the wildlife there is so unreal and I want to see it with my own eyes.
If you could rewind time and give your fourteen-year-old-self advice, what would it be?
If I could give my 14-year-old-self advice it would be to be patient. What's meant for you will always be yours.
What's your life motto?
"Live life for a living". What this means to me is making the most of everything in life! Don't look at things in a negative manner, or as a chore, or work: look at them as an opportunity to get to where you wanna be in life and appreciate it as part of the journey. Don't forget why you started. Remembering to stay positive.
What's your guilty pleasure?
Netflix and French Fries! One thing I can never say no to is ordering French Fries and bingeing on my fave shows on Netflix!!
What's your biggest beauty disaster? (eg. too much highlighter, lashes falling off…)
When I have a pimple: not only are they hideous but they kill my confidence.. Clear skin and nothing can go wrong!