Everyone knows jeans are an essential part of any wardobe. Whether you're a capsule wardrobe guy, have a stuffed-to-overflowing closet or prefer the gentle ease of the floordrobe, we're here to take the stress out of finding your perfect jeans with our helpful fit guide. Scroll for our breakdown on some of our key styles and easy ways to wear them, whatever you're up to.
The Super Skinny Jean
All about the tightest jeans you can get? The search is over.
If you love gym leggings and want a super-tight-bottom denim pick, these are perfect for showing off those leg-day gym gains.
Leg:
Extra Tight
Wear with:
Baggy pullovers and tees for a constrating fit. Or pair with a polo or turtleneck and loafers for those long-awaited nights out.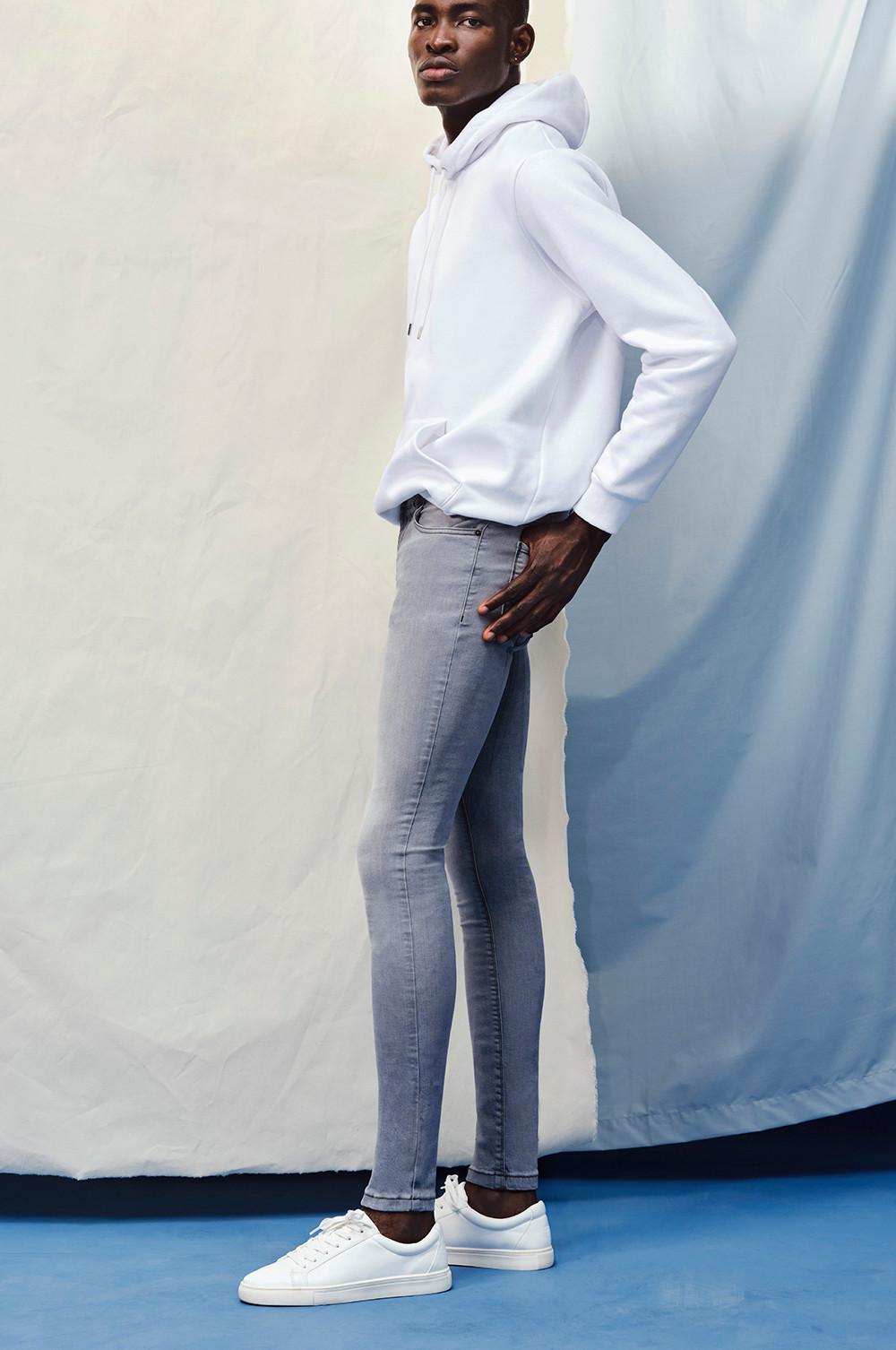 The Skinny Jean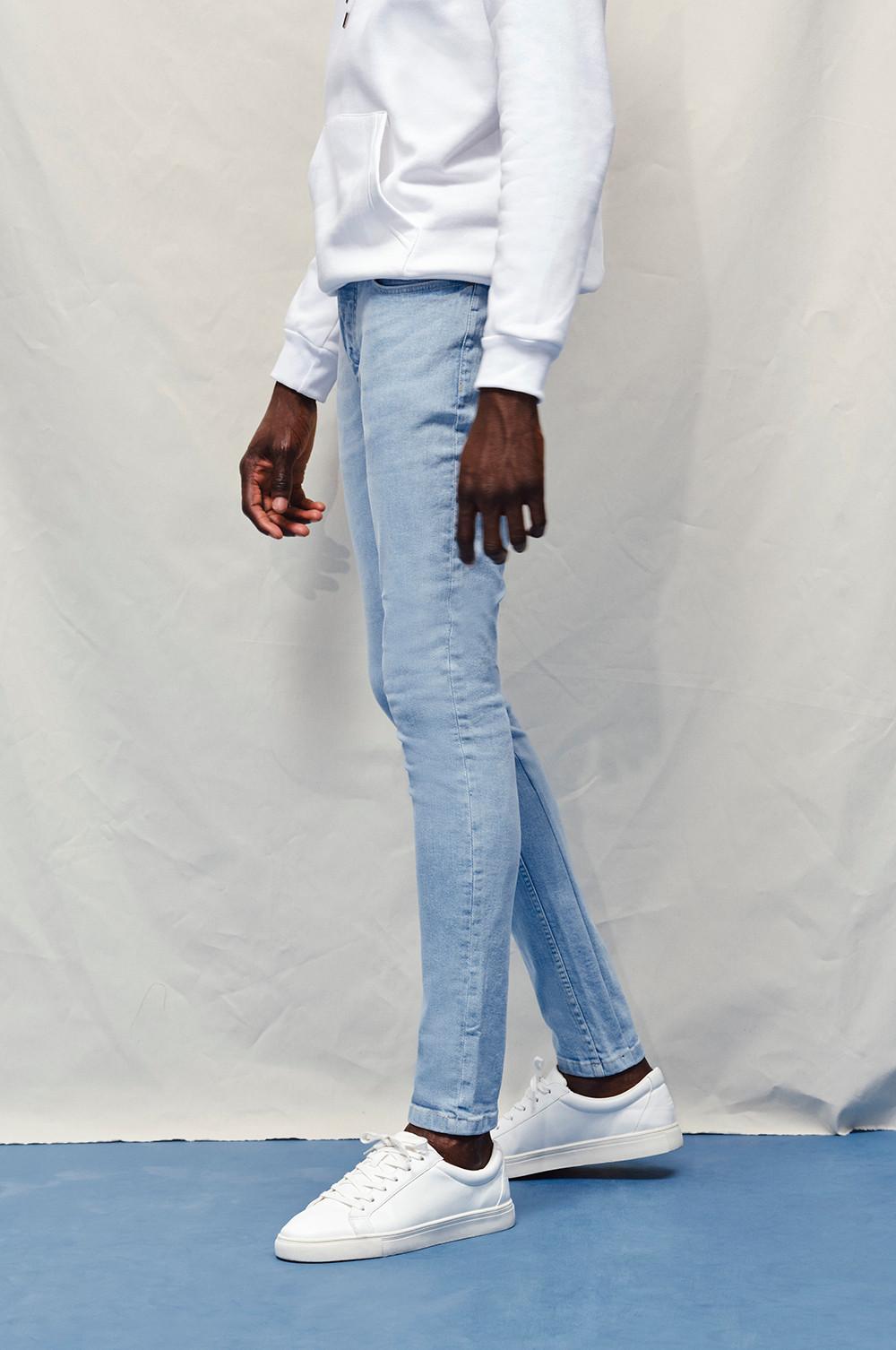 Still want a form-fitting jean but super-skinny a little too tight? Try our classic skinny.
With a narrow fit from waist to ankle, these are great if you're ready to leave the lockdown joggers behind.
Leg:
Tight
Wear with:
Tees with or without a logo, and sneaks for a casual daytime look. Go for a button-down shirt and loafers to dress up this essential for evening.
The Slim Jean
Our slim jeans are the perfect happy medium denim pick.
Skinnies too fitted for you? Straight and tapered cuts too loose? Your prayers have been answered: behold, the Slim Fit.
Leg:
Fitted but not tight
Wear with:
A tee, padded vest, and casual sneaks for everything from errands to the movies. Feeling brave? Try double denim and swap the vest for a denim jacket in a different wash.
The Straight Jean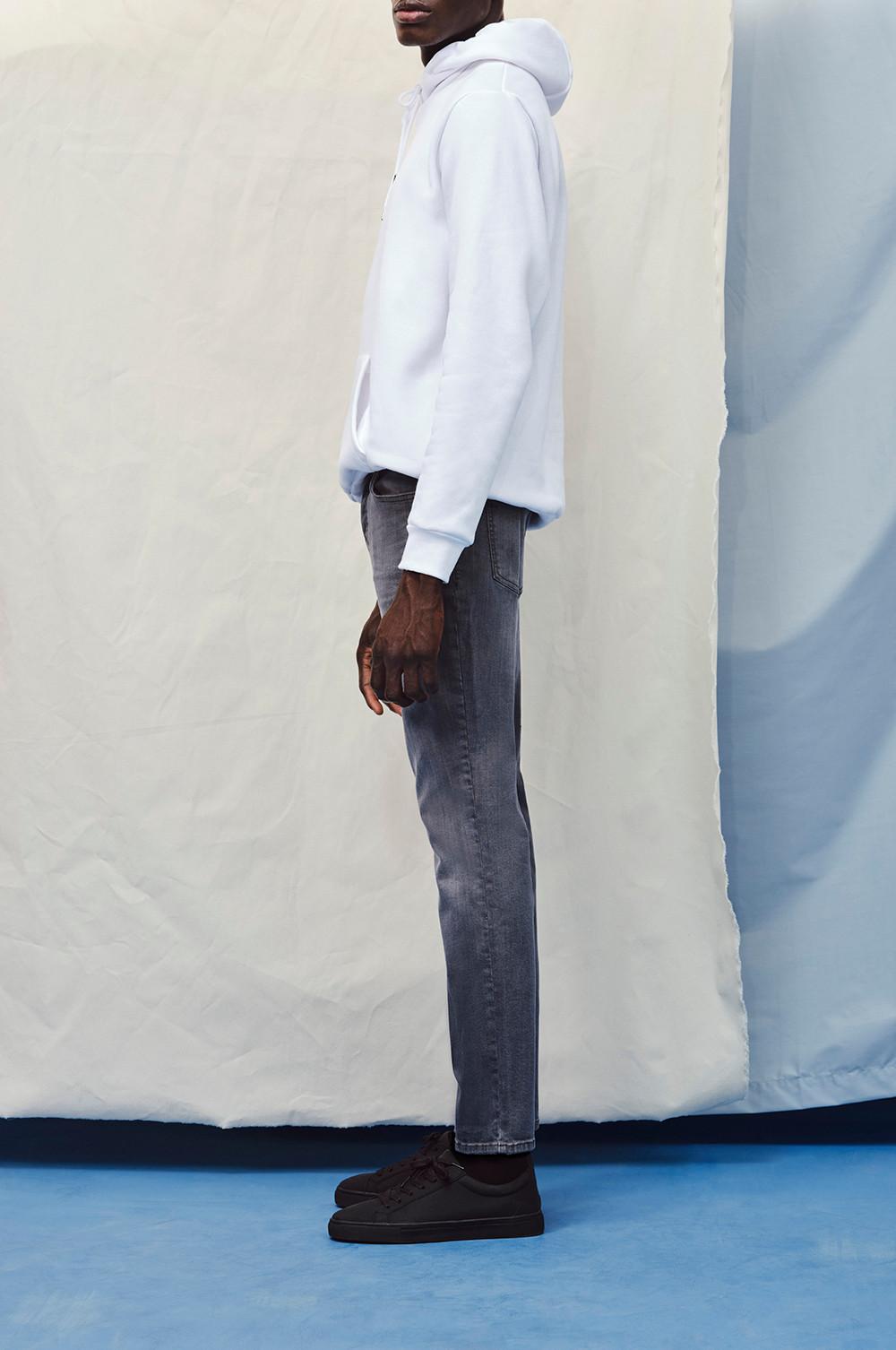 The no-fuss fit of a straight jean makes it the perfect all-season transitional pick.
The fit stays the same from waist to ankle and pairs perfectly with boots in F/W, sneaks in S/S.
Leg:
Straight Cut
Wear with:
A hoodie, beanie and boots for slow-moving Sundays. Or take it up a notch with a button-down shirt and fleece jacket for the ultimate day-to-night look.
The Relaxed Straight Jean
Straight jeans your thing but need a slightly looser fit? Our Relaxed Straight Jeans are just the ticket: made with a super soft pliable denim, they move with you for all your daily activities.
Leg:
Loose
Wear with:
A plain white tee, overshirt and sneaks are the perfect versatile, layered daytime vibe. Wear with a crew neck sweatshirt and boots for the perfect last-minute evening out look.
The Relaxed Tapered Jean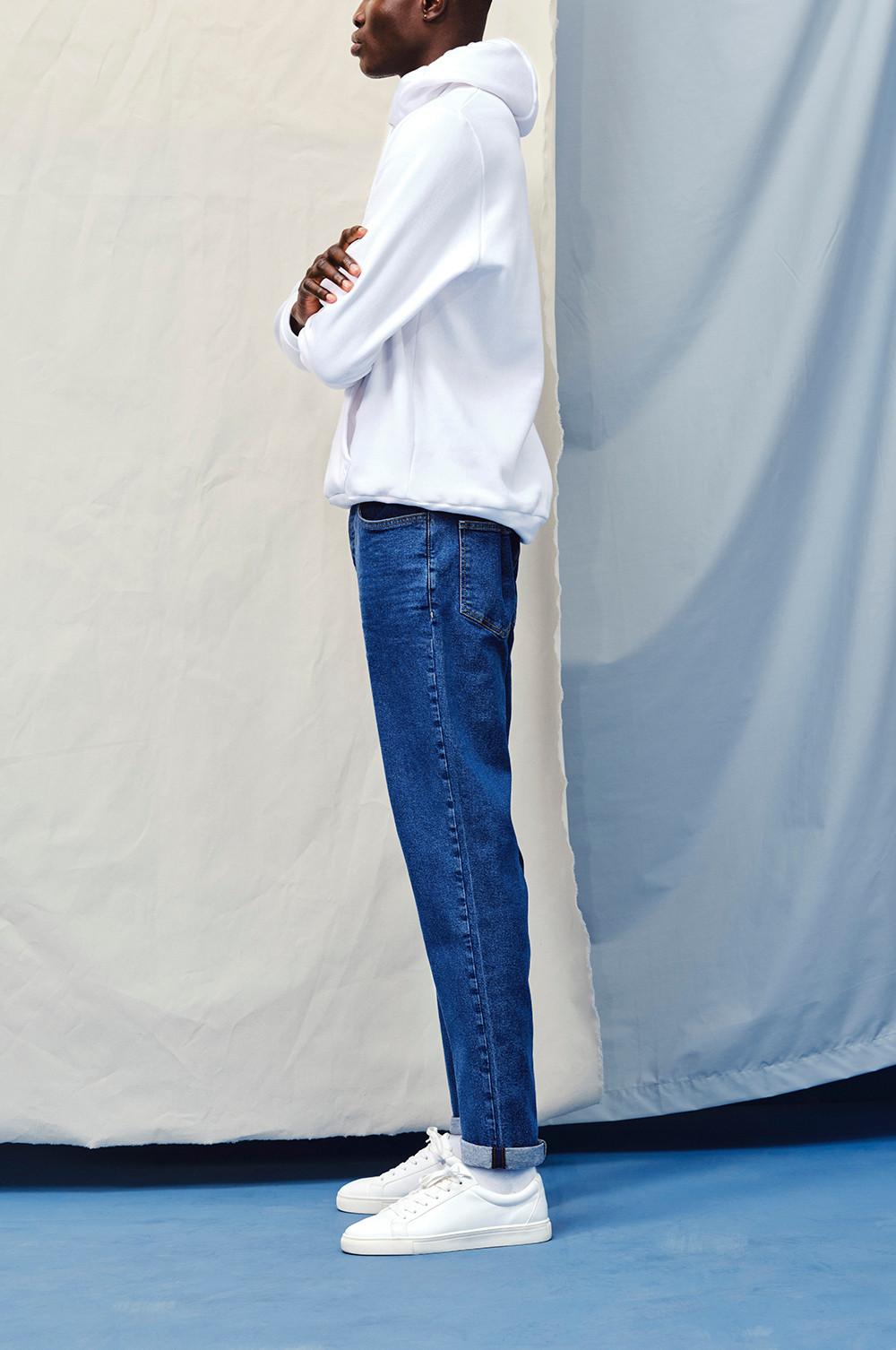 Try our tapered jeans if you like a laid back fit with some structure.
With a looser fit around the top and a tighter fit below the knee, tapering into a rolled up hem.
They're the perfect middle-man, right between our Relaxed Straight Jeans and our Slim Jeans.
Leg:
Loose
Wear with:
Hoodies and sweatshirts for errands. Swap for a tee, blazer and Chelsea boots for the ultimate dressy-casj look.