Discovering new denim styles that work for you doesn't have to be hard. We're here to help you tackle finding the right fit for your body type and style goals. Keep reading for advice on how to style all our jeans styles, from classic skinny and slim shapes to trending baggy jeans & denim joggers.
Look out for our Primark Cares logo on our denim products in-store to snap up wardrobe must-haves that are part of our Primark Cares range.
The Relaxed Straight Ripped Jeans $26
Introducing one of our newest jeans styles, it's the same silhouette as our regular relaxed straight but with subtle rips at the knee to add a distressed edge to your look.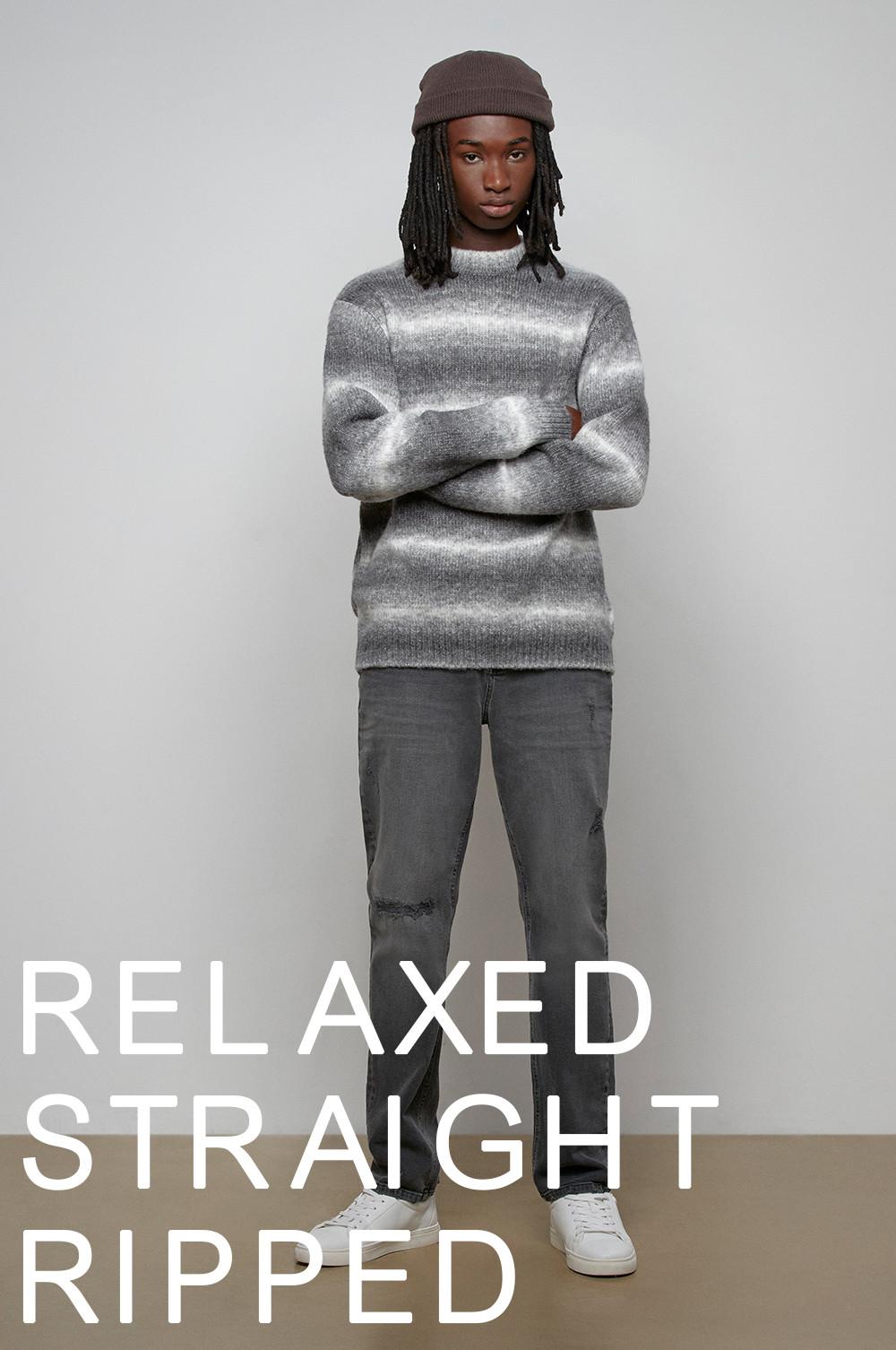 Leg: Loose
Wear with: Statement knitwear to upscale the laid back look of this style and change your accessories and headgear with the seasons. Bucket hat or beanie? You decide.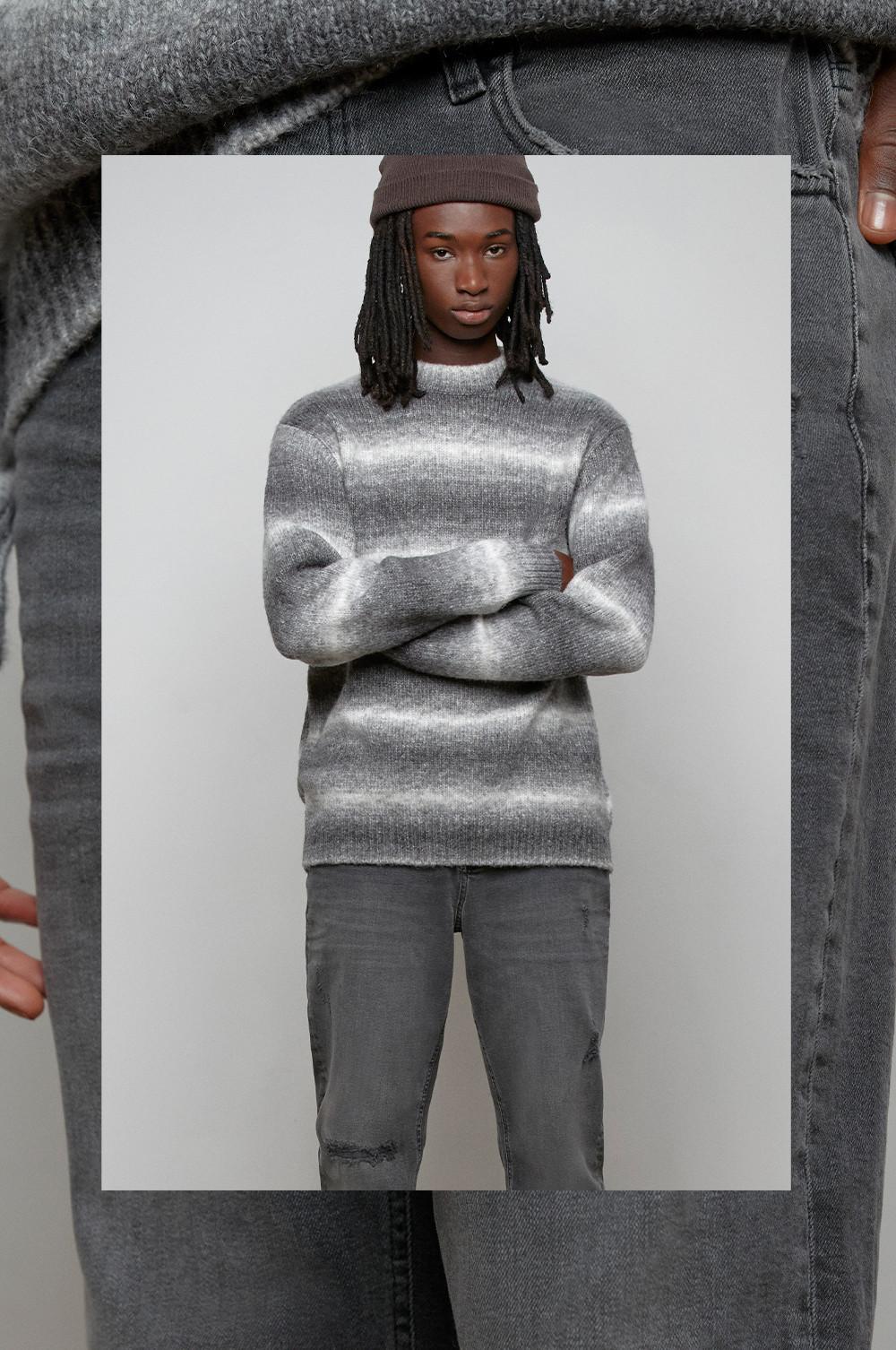 Cuff Jogger Jeans $26
The ultimate denim deceiver is ready and waiting in-store now. Featuring an elasticized waistband, slim fit and cuff hems, you've got to love this comfy denim and loungewear hybrid?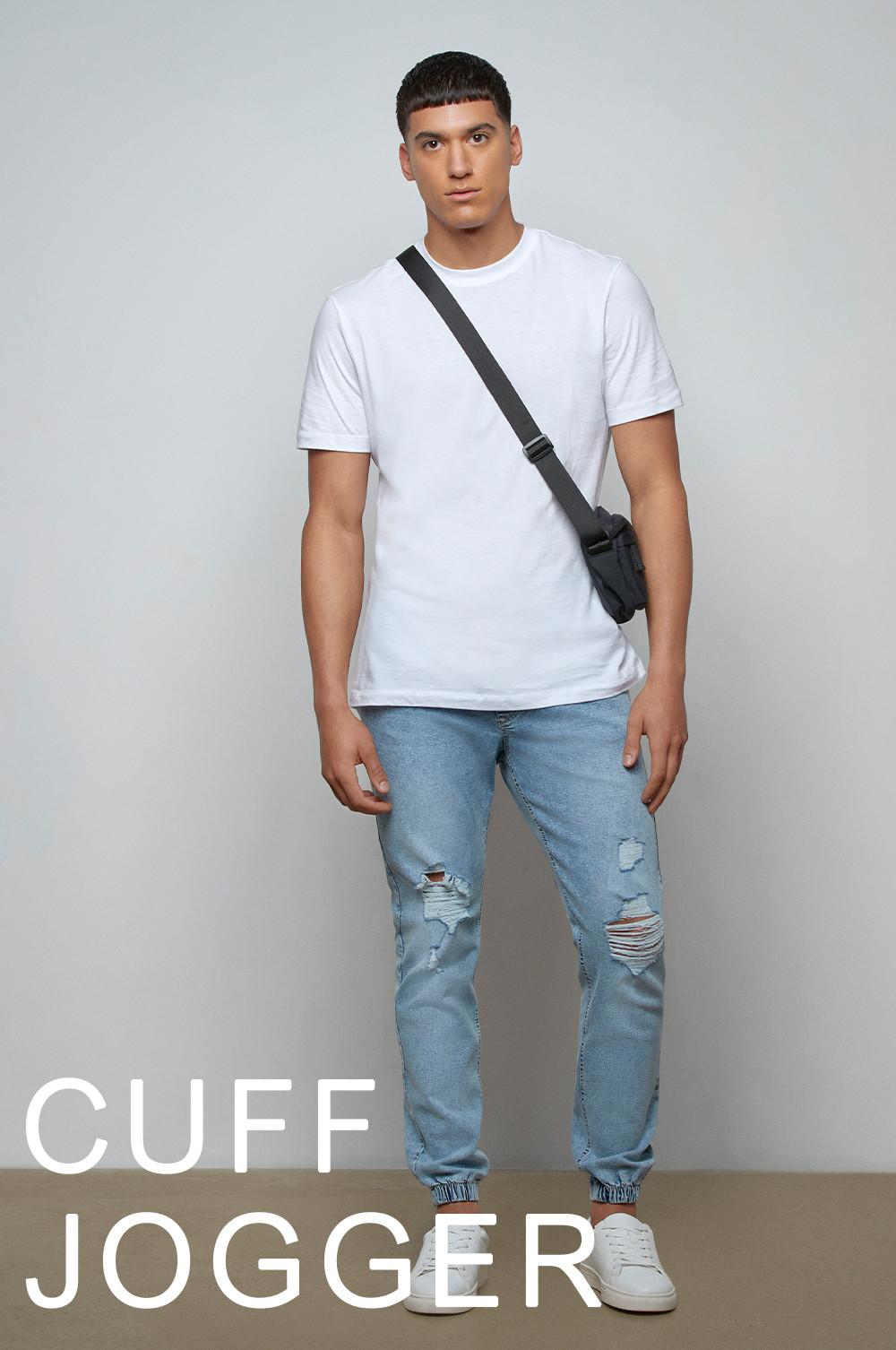 Leg: Fitted but not tight
Wear With: A plain white tee, overshirt and sneakers for the perfectjust right day-to-night look. Or swap it for your favorite joggers to nail the smart casual look but with the added bonus of comfort.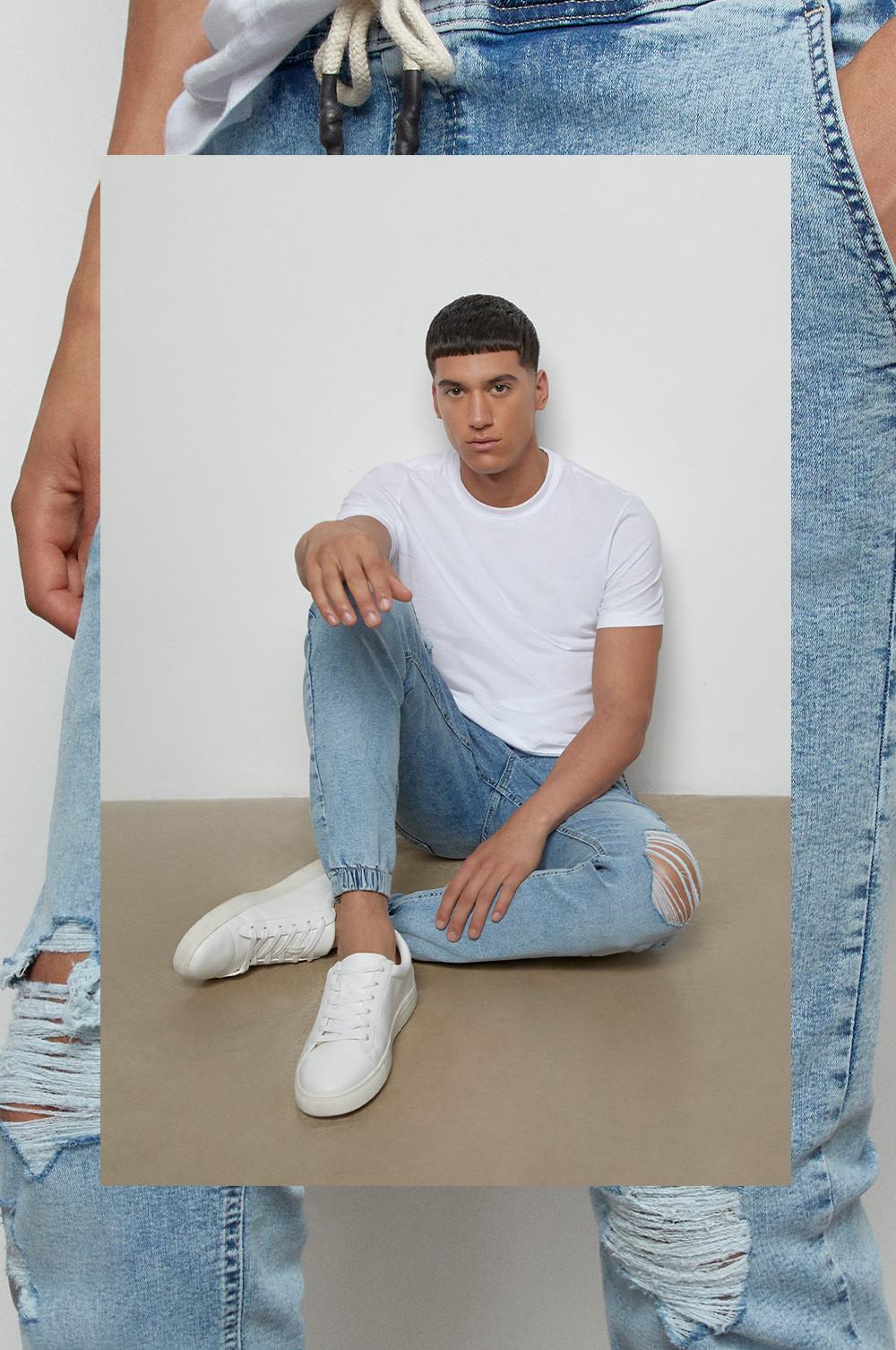 The Slim Ripped Jeans $26
We've given our signature slim style a little roughing up and added a few rips and distressing Think form-fitting denim that can be reliably rotated across your outfits whatever the motive.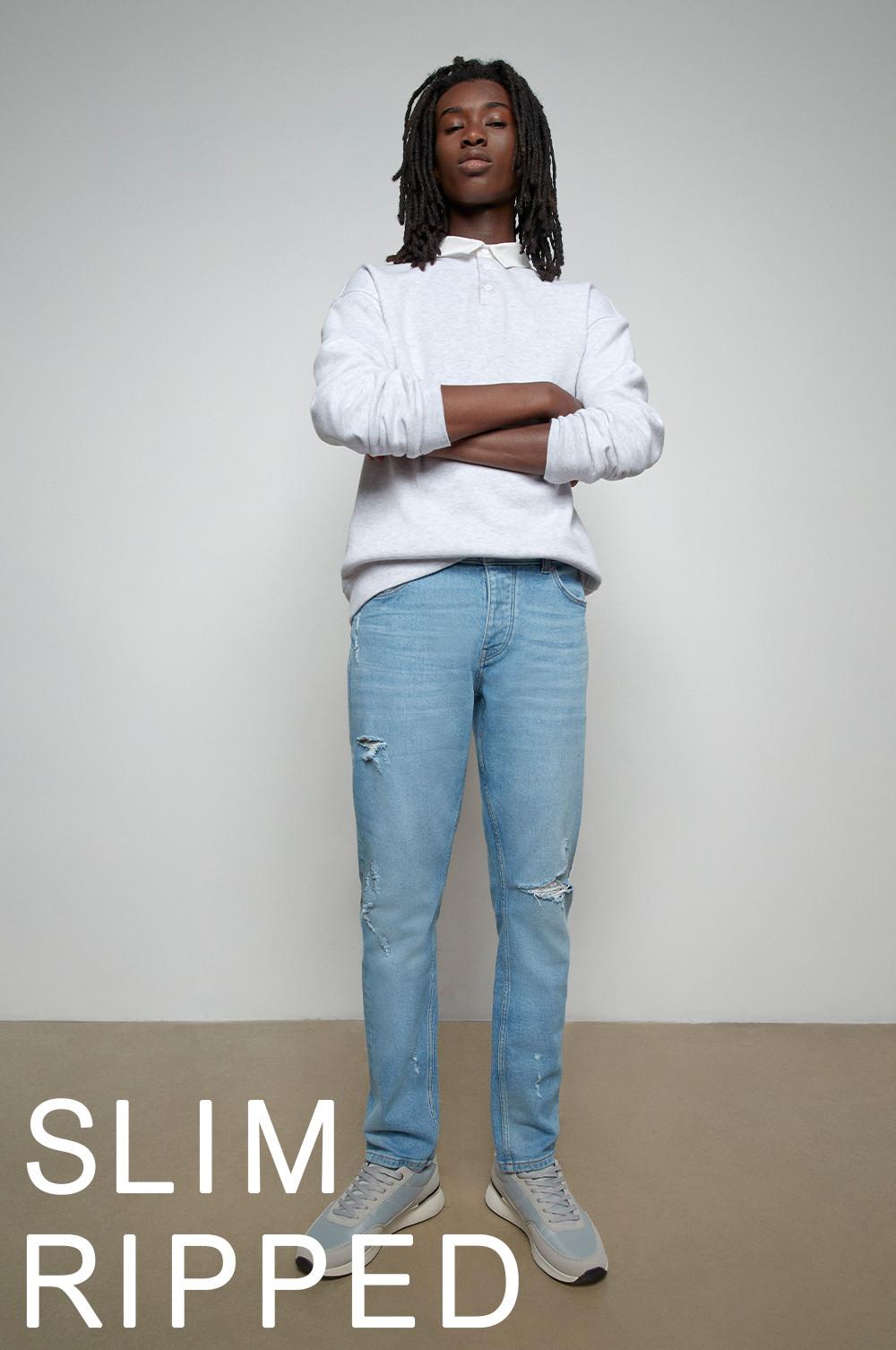 Leg: Fitted but not tight
Wear with: Layered looks like crew neck sweatshirts worn over a formal shirt or a luxury look knitted polo top from our Kem line.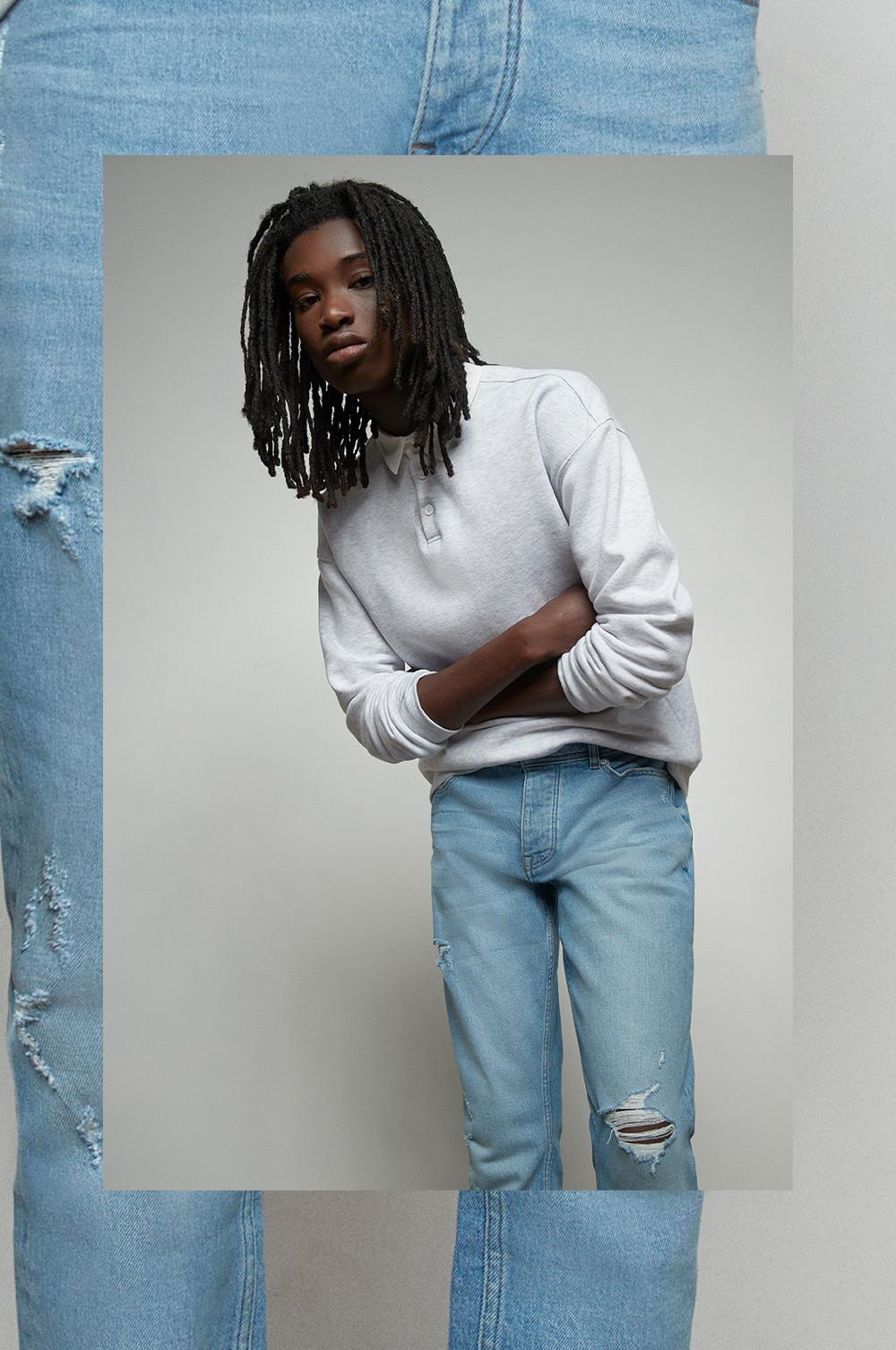 The Relaxed Straight Jeans $18
If straight jeans are your vibe but you're looking for a slightly looser fit, our relaxed straight jeans are just the ticket. Akin to the trending baggy jean style, these are their cinched counterpart featuring the same fit from hip to hem.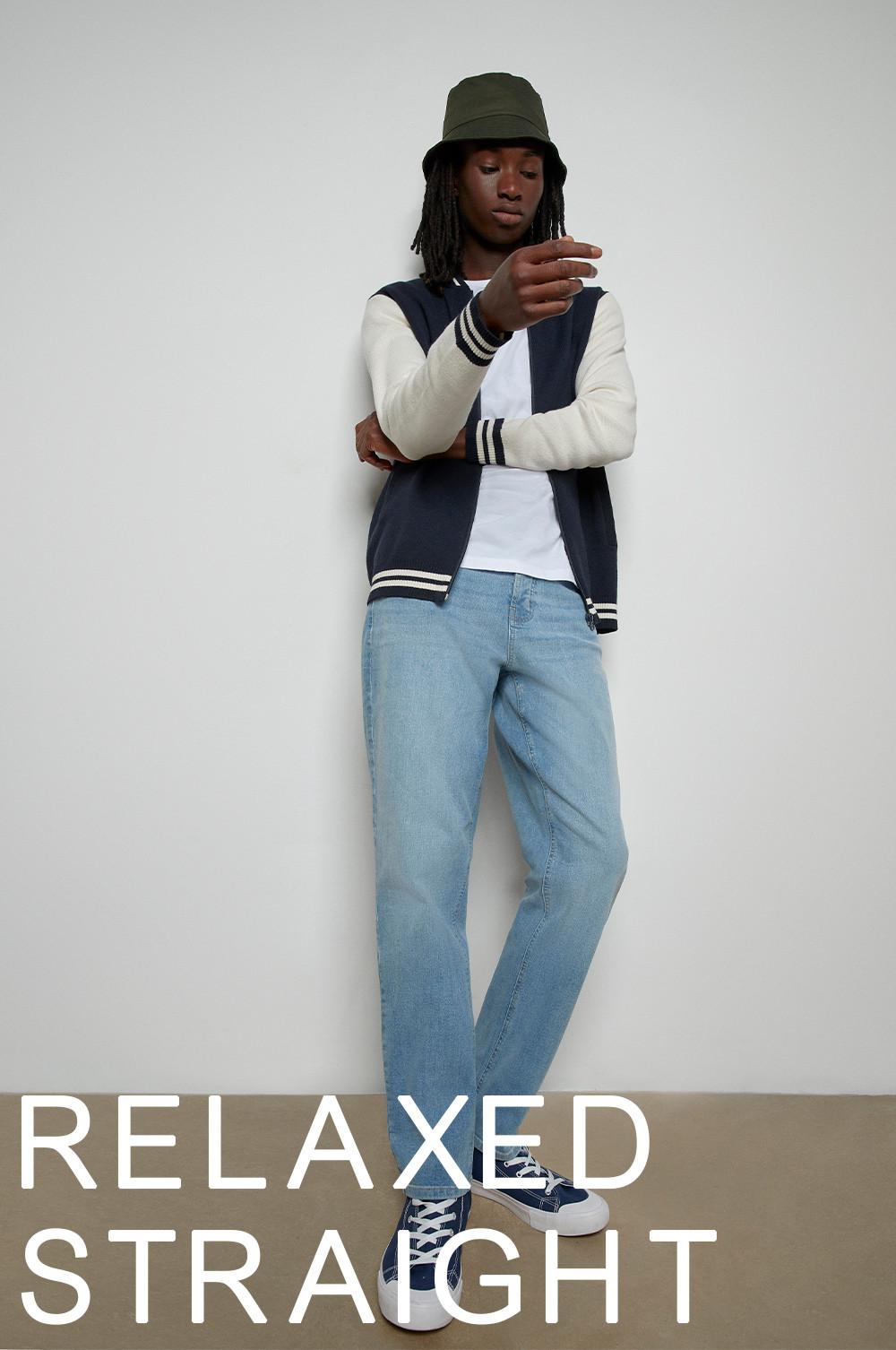 Leg: Loose
Wear with: A plain white tee and a statement jacket for a preppy collegiate vibe. Or style with oversized sweatshirts and hoodies for a lazy weekend look.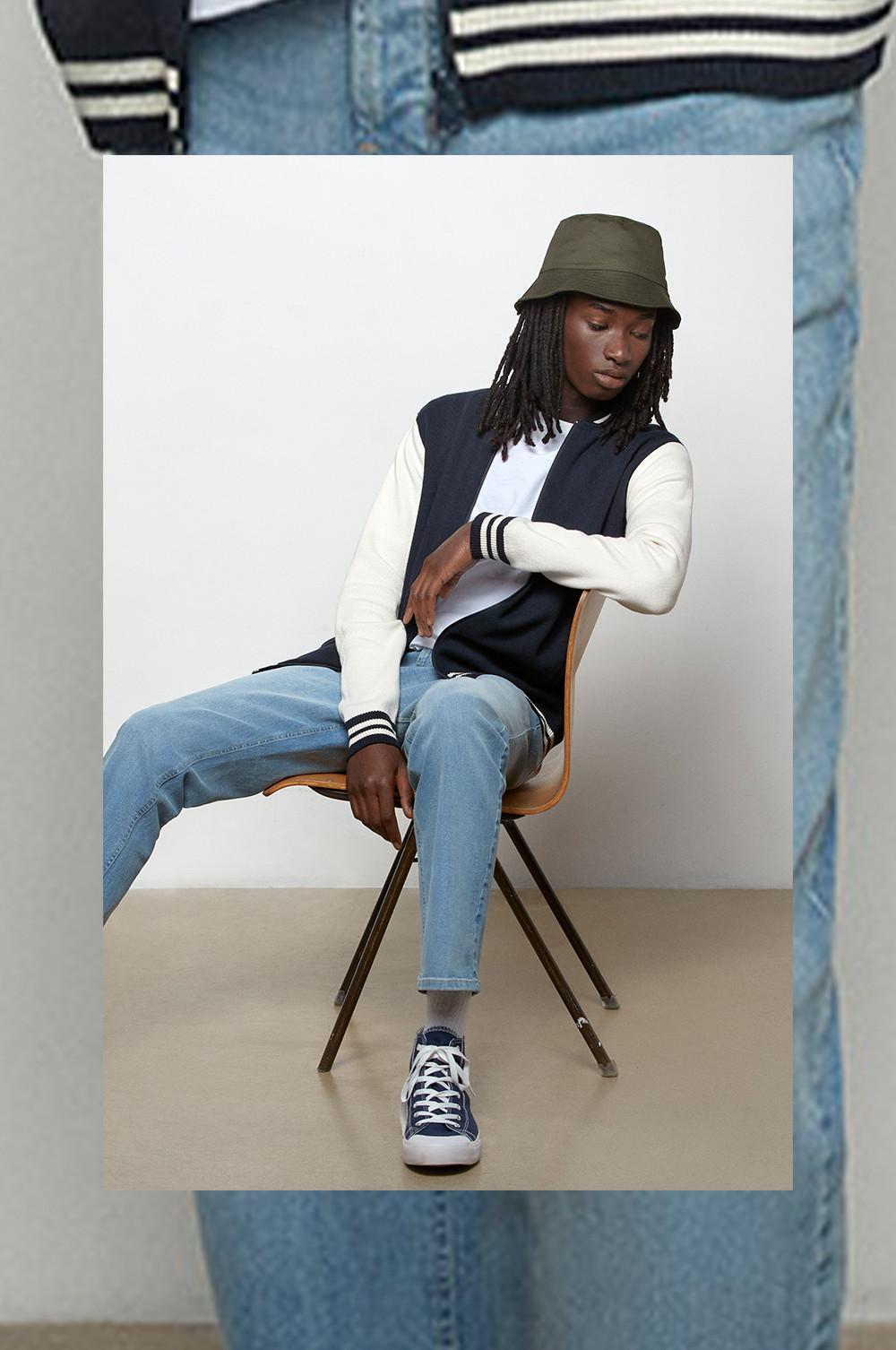 The Stretch Slim Jeans $18
Our slim jeans are the perfect happy medium denim pick. Our skinny cut too fitted for you? Straight and tapered too loose? Don't panic: there's a slim fit, too.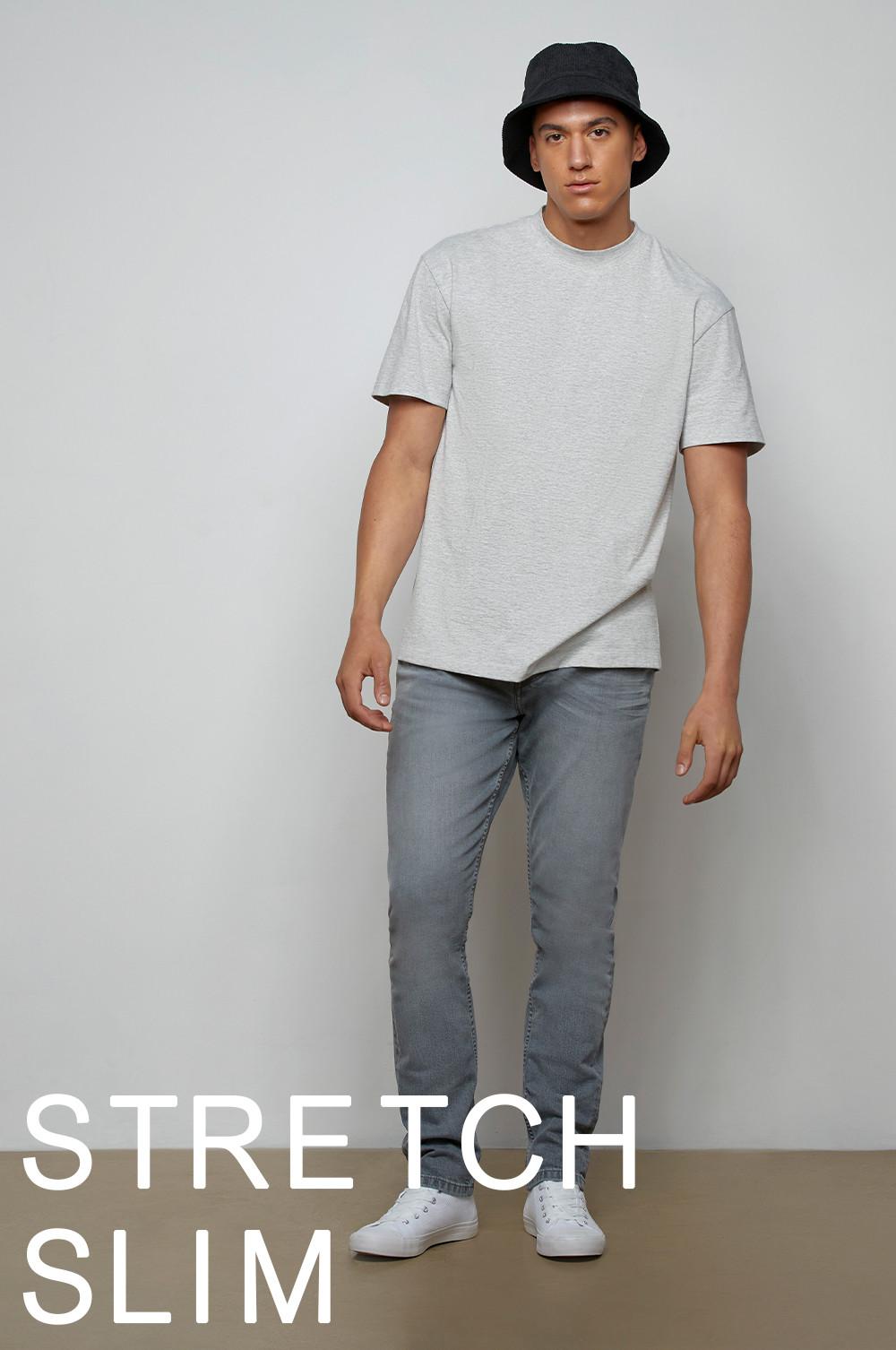 Leg: Fitted but not tight
Wear with: Our notorious basic short sleeve tees. Whether you opt for the vivid versions, or the timeless monocrome options is up to you, but rest assured that a fresh pair of white sneakers will complement any color scheme.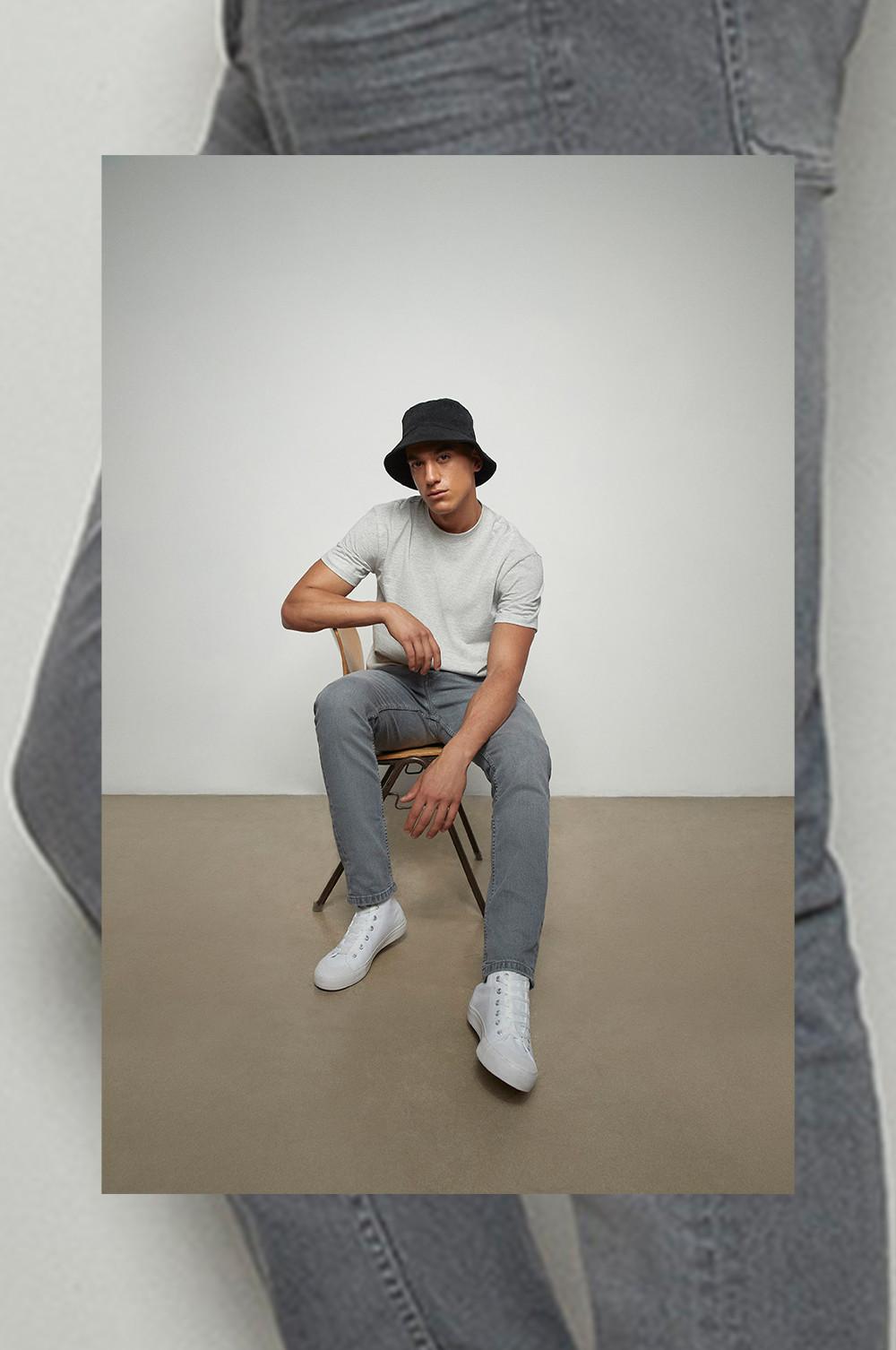 The Super Skinny Ripped Jean $18
Our super skinny styles are an OMG for a reason. Available in a variety of staple denim washes this form-fitting silhouette is perfect for those who want a pair of jeans that look and wear like leggings but stand out with denim distressing.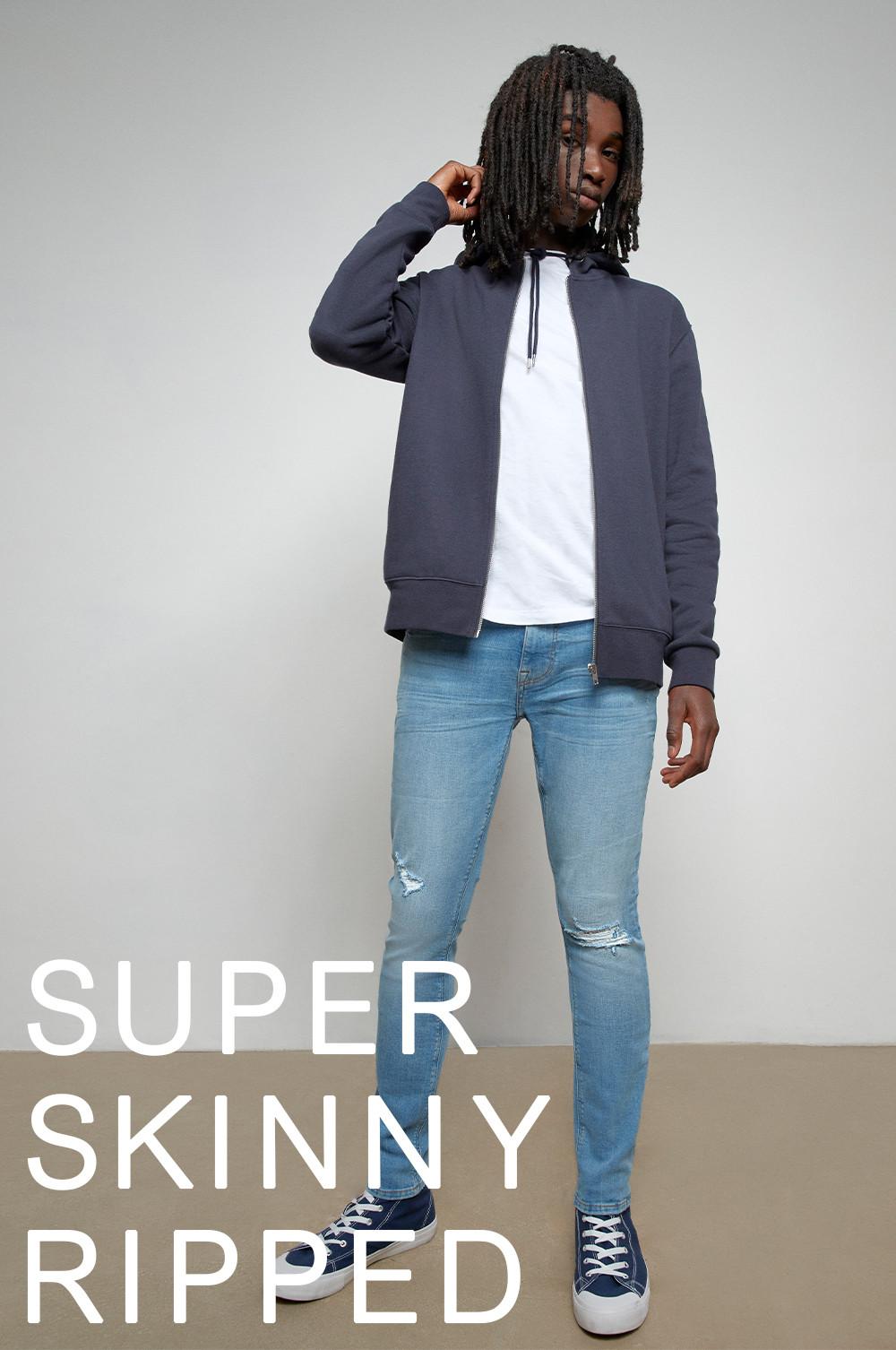 Leg: Extra Tight
Wear with: Oversized top half layers to balance out the tighter bottom half. Layer hoodies underneath lightweight jackets like our bomber or varsity options. Or go for a button-down checked shirt, oversized leather jacket and boots for sophisticated evening attire.
The Stretch Skinny Jeans $18
If you still want form-fitting jeans but the super-skinny is a bit too tight for you, why not try our classic skinny jeans? With a narrow fit from the waist down, go for these if you're ready to transition from your beloved lockdown loungewear to a smarter bottom-half option.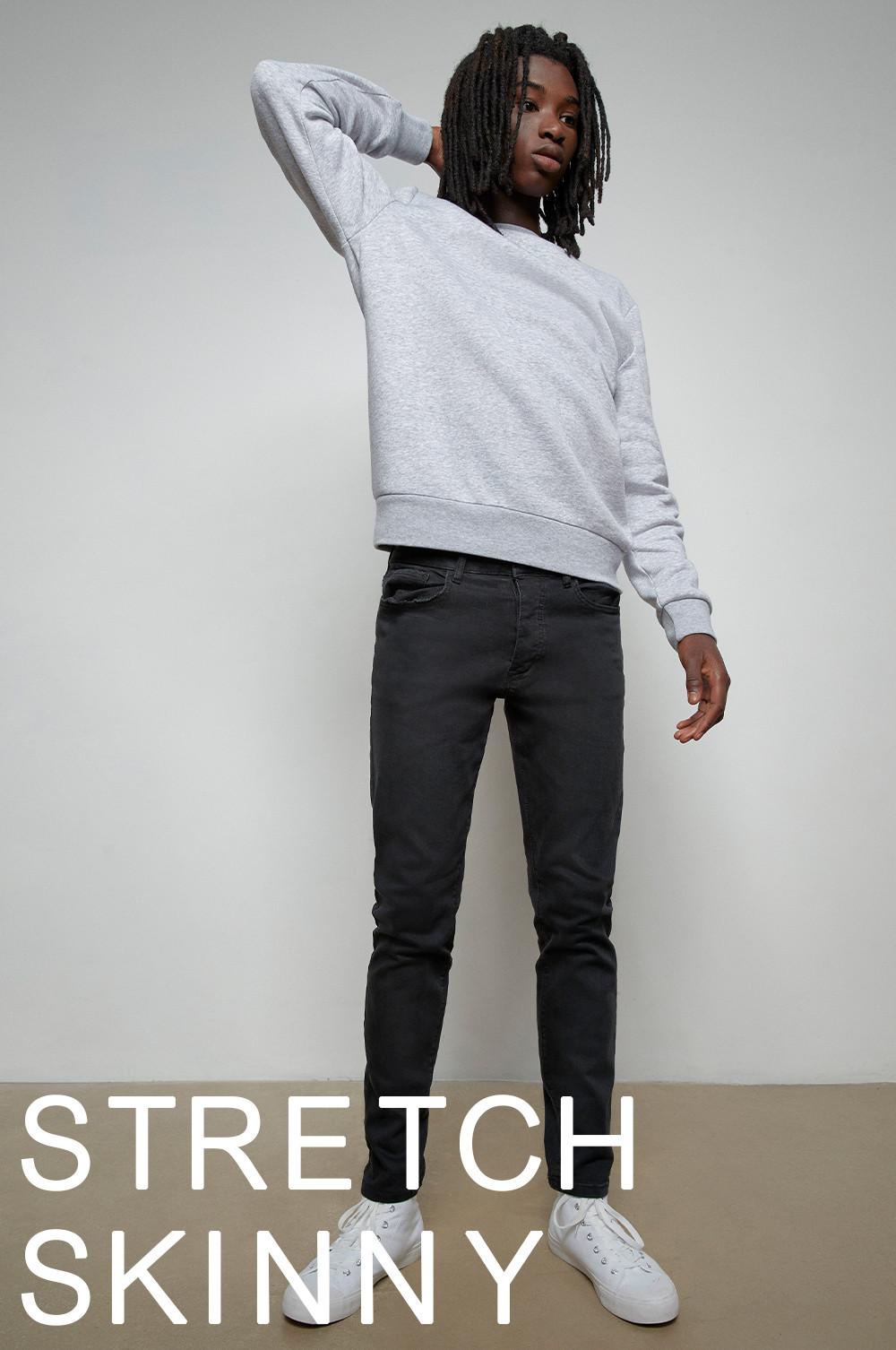 Leg: Tight
Wear with: A crew neck or quarter-zipper top for those laid back lunch dates or upgrade the look by pairing it with a formal shirt and loafers for a look that is oh so suave.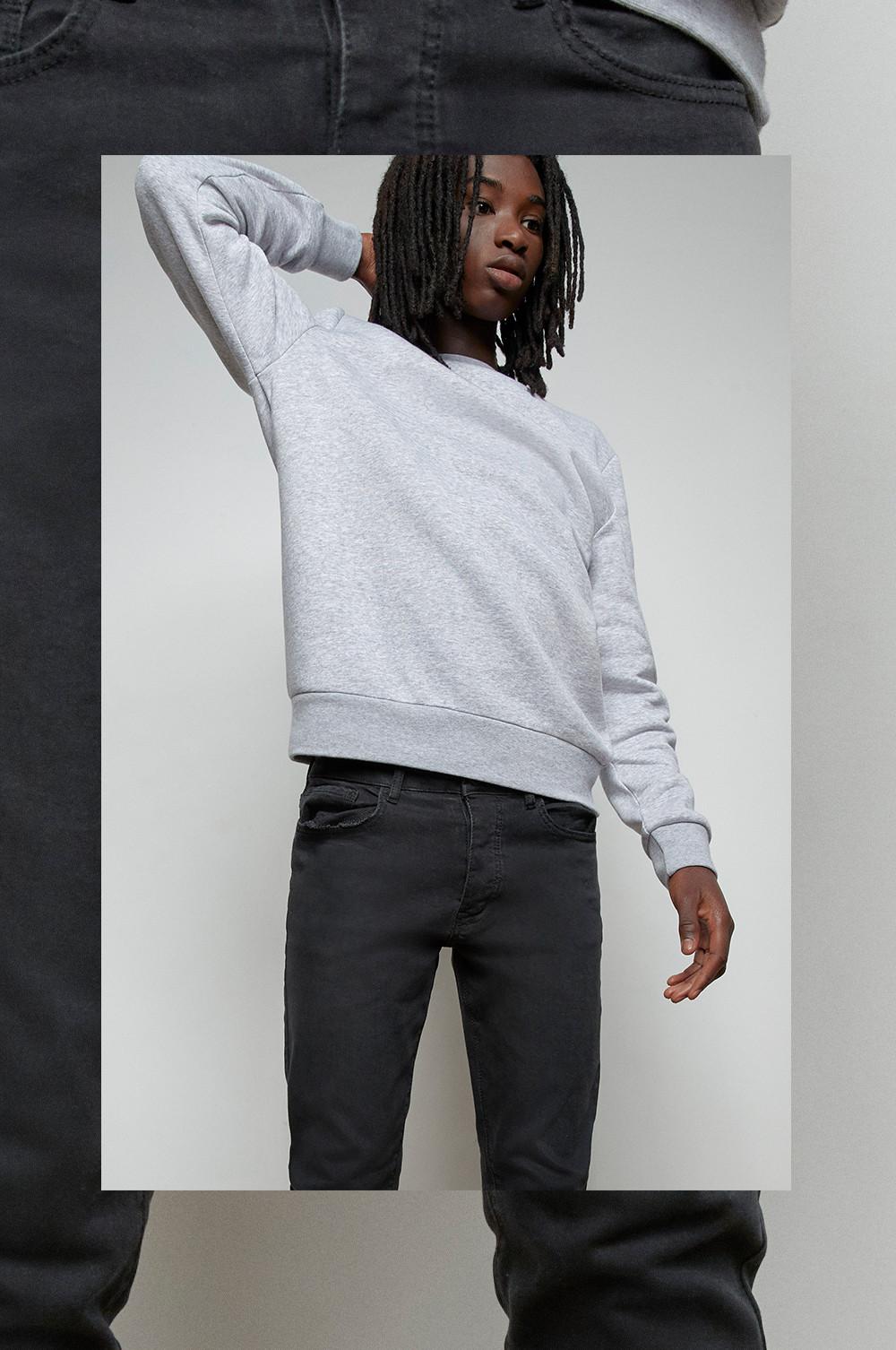 Mens Lycra® FreeF!t® Jeans
If you're looking for classic skinny, straight and slim styles with a bit more stretch around the waistband and throughout the jeans, say hello to our Lycra® Freef!t® options. Made with yarns treated by a patented process and woven into an open structure, the Lycra® Freef!t® technology ensures that the jeans offer a more comfortable fit for a variety of body shapes within a size.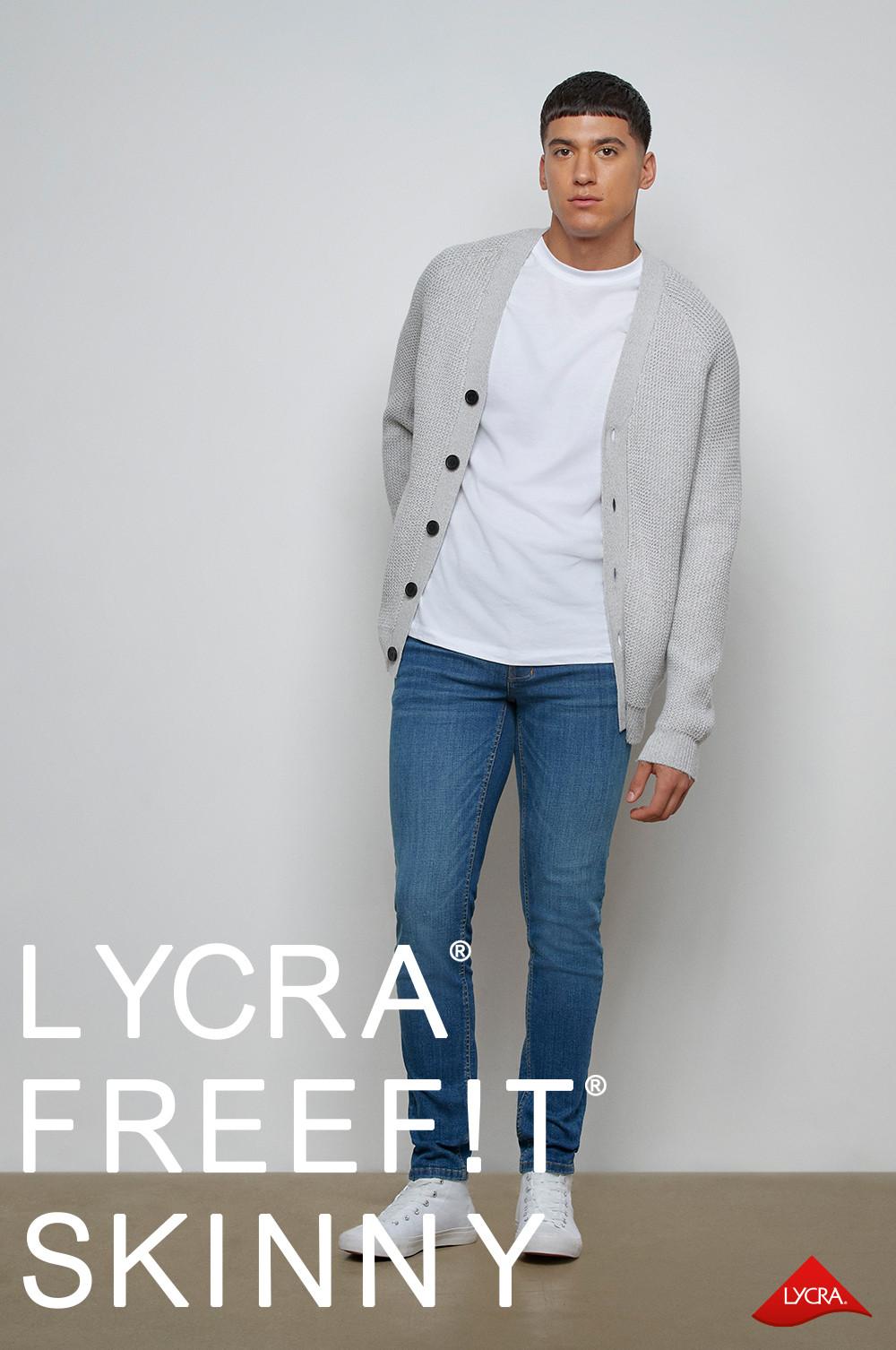 Leg: Skinny, Slim & Straight
Wear with: Everything! Go for a crisp white crew neck tee and layer over a cardigan or overshirt for an effortless transitional seasonal look.