*The prices included in the article below are correct as of the date of publication. These prices may change from time to time and may vary from the prices shown in individual Primark stores.
We're celebrating 100 years of Disney with exclusive new collections! Check out the first drop, Mickey Mouse Originals: a collection of clothes and sleepwear for kids and adults, inspired by the classic 1920's and 30's characters and designs.
Classic Disney 100 Kids' Clothes & Pajamas
Style your little one in prints and patches and patterns from the Disney archives. From year-round essentials like our patch and logo kids' Disney denim jacket to matching leisurewear sets, we have classic, colorful looks down to a T. Now they can wear their fave characters every day of the week. From authentic Walt Disney signatures to black and white Mickey drawings and bubble fonts, your little will crave these classics (even when they're in the wash!).
Mix and match Donald Duck, Mickey and Goofy loungewear and tees for comfy, casual anytime looks. Finish with any of our Disney kids' footwear picks for head-to-toe Disney style.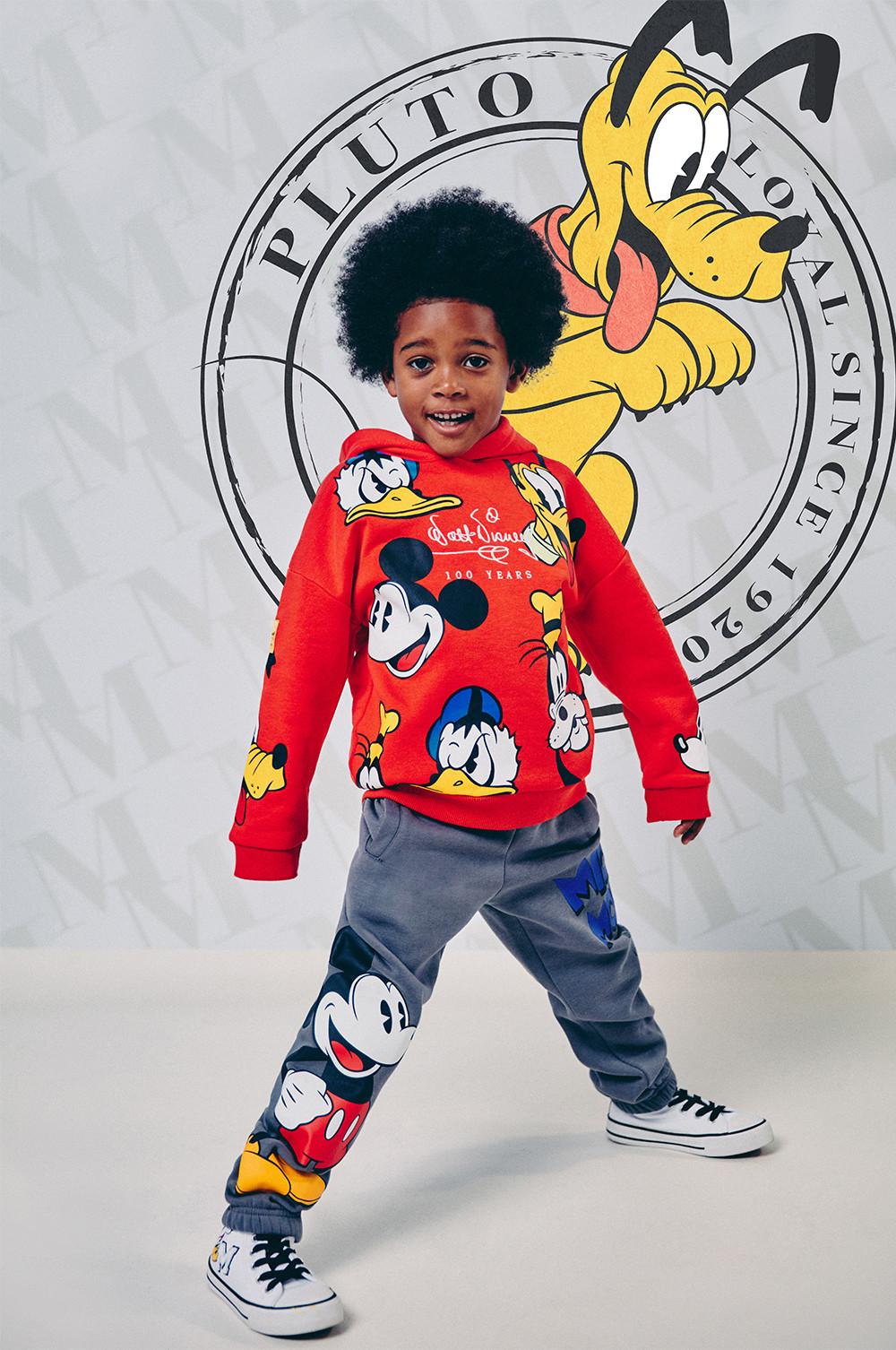 Adults' Retro-Inspired Disney 100 Clothes & Accessories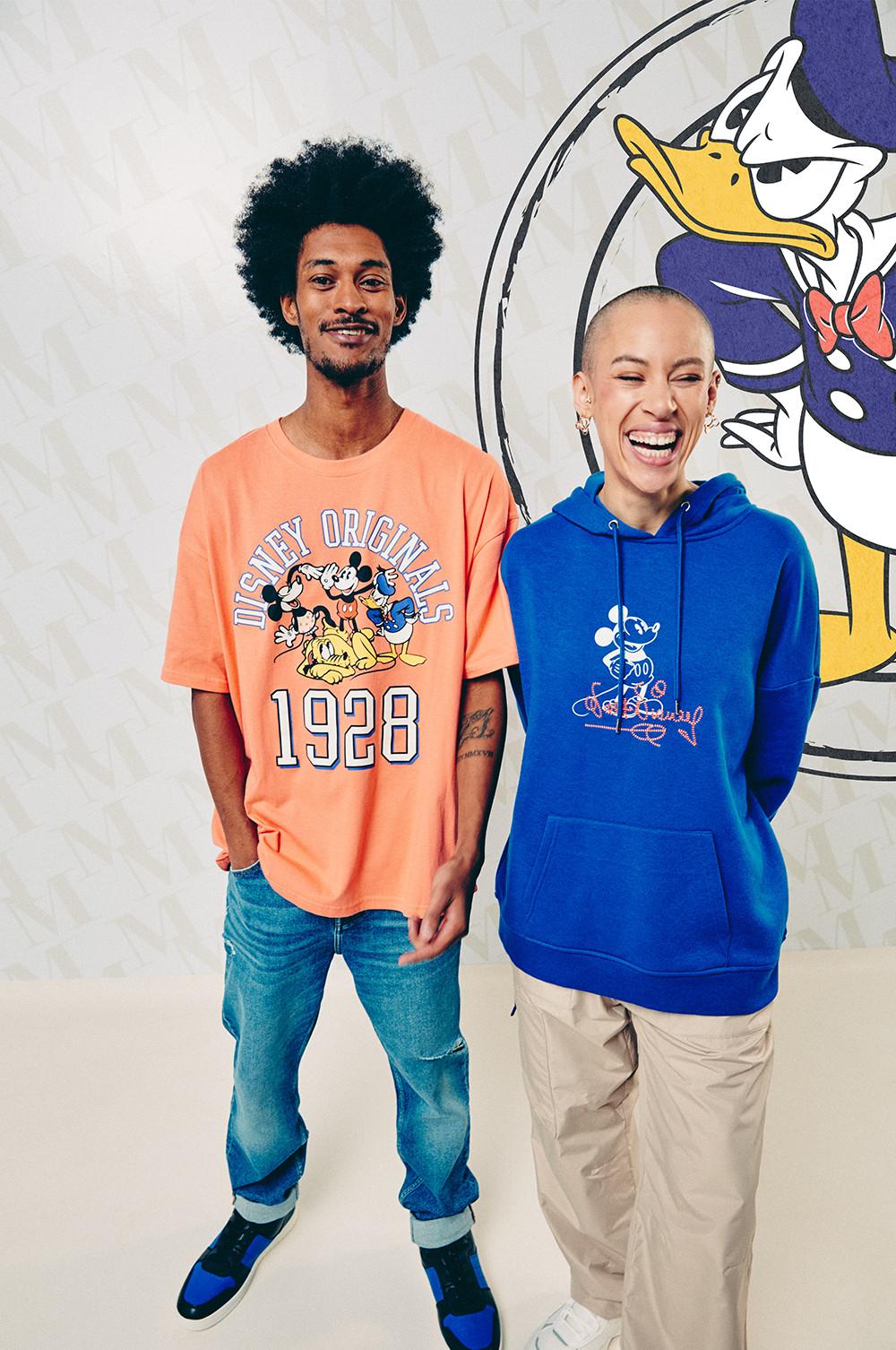 Who said classics can't be cool? From bright blue and green to warm orange and red, we've brought some dopamine style to this Disney collection with retro-inspired details. Adding a dash of Disney to your OOTD is a breeze with our matching Disney tracksuits, pajamas and tees. Mix with their fave denim, outerwear and loungewear for lots of trending nostalgic looks. Contrast the brighter pieces with neutral Disney accessories like our crossbody, backpack and weekender, plus playful sneaks.
There's always time for twinning on our watch. And it doesn't get better than Disney doppelgängers, does it...? Our printed Disney pajamas are perfect for snuggling up together on the sofa and watching your fave Disney classics. And our Disney adults' and kids' varsity jackets are the perfect way to bring a retro college vibe to your looks.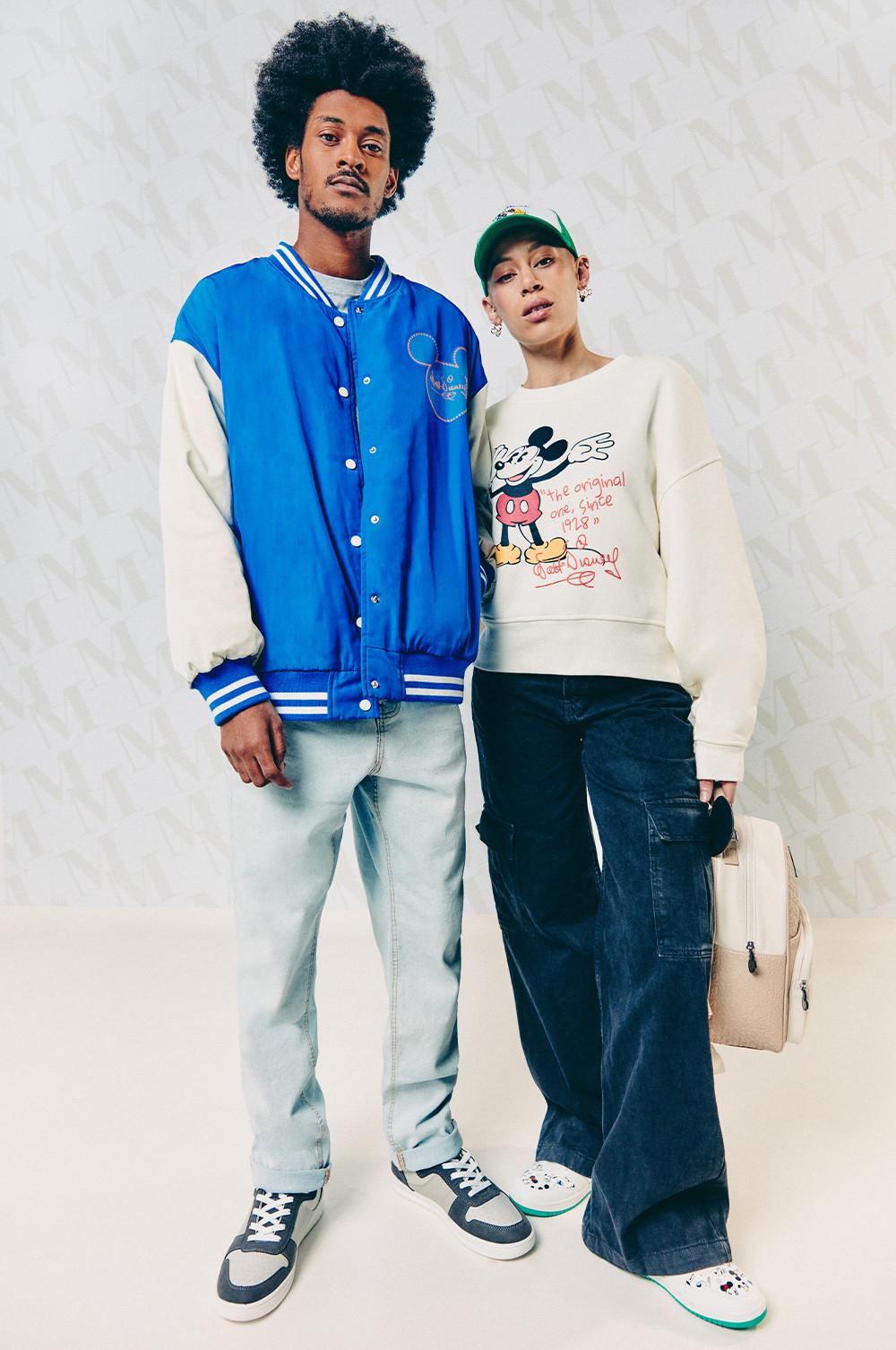 Keep checking our social media for news about some awesome Disney 100 collectibles, coming soon…