Woman
Your Guide To Layering Jewelry
Layering's not just for your clothes anymore: elevate your looks in a snap by mixing and matching your jewelry collection. It's too easy to slip the same jewelry on with every look, so experiment with stacking and styling your fave pieces for a super-easy statement effect. With the focus on waist-up style right now, cleverly layered accessories can transform the simplest looks in seconds.
How To Layer Your Jewelry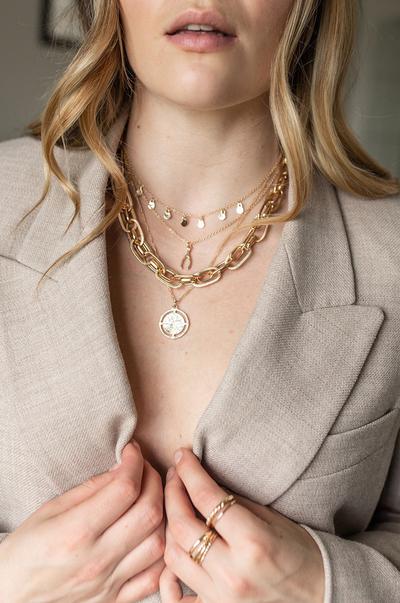 Layering Necklaces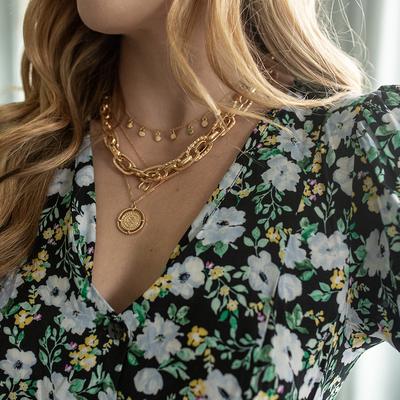 When styling necklaces, start with your shortest chain and add longer pendants later. Take it up a notch by adding textured pieces and chunkier chains into the mix – just remember that each piece should complement the next. Two or three layered chokers or necklaces is ideal for a chic, edited look. But don't be afraid to mix bigger, bolder statement pieces with delicate and dainty picks for contrast.
Stacking Rings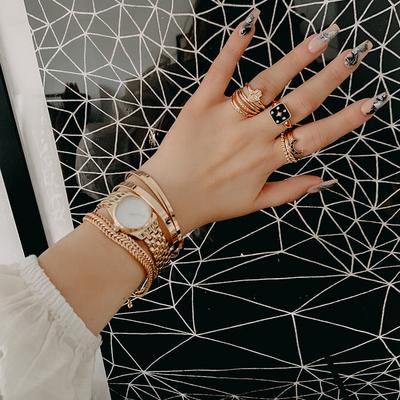 Have more rings than fingers? Then this trend is definitely for you. But there's a trick to it: you want your finished look to look polished and planned, not like you've stuck your hands in a treasure chest! Choose one or two fingers per hand to spotlight. Then you can either go minimal and stick with one tone, or mix and match different metals and stones for a more interesting look.
Styling Bracelets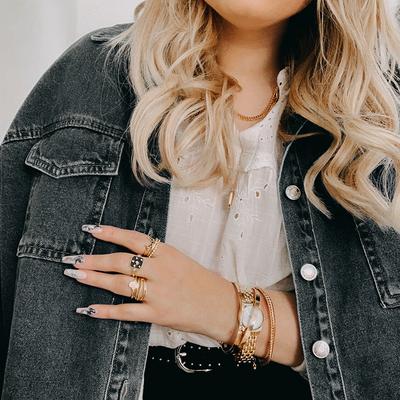 Wearing a bunch of bangles together is nothing new – but mixing chains, cuffs and cord bracelets with your go-to watch is a twist on the trend. Pair tight, sleek bangles with looser charm bracelets for a fun finish. If you wear a watch every day, pick a few pieces that really complement it for a simple add.