With summer drawing to a close, we need things to lighten and brighten up the prospect of the season to come. That's why our new collections celebrate the best parts of autumn, with rustic yet refined harvest and Halloween homeware, tablescaping decorations and accessories to get us excited for the slower, darker days.
Autumnal Home Accessories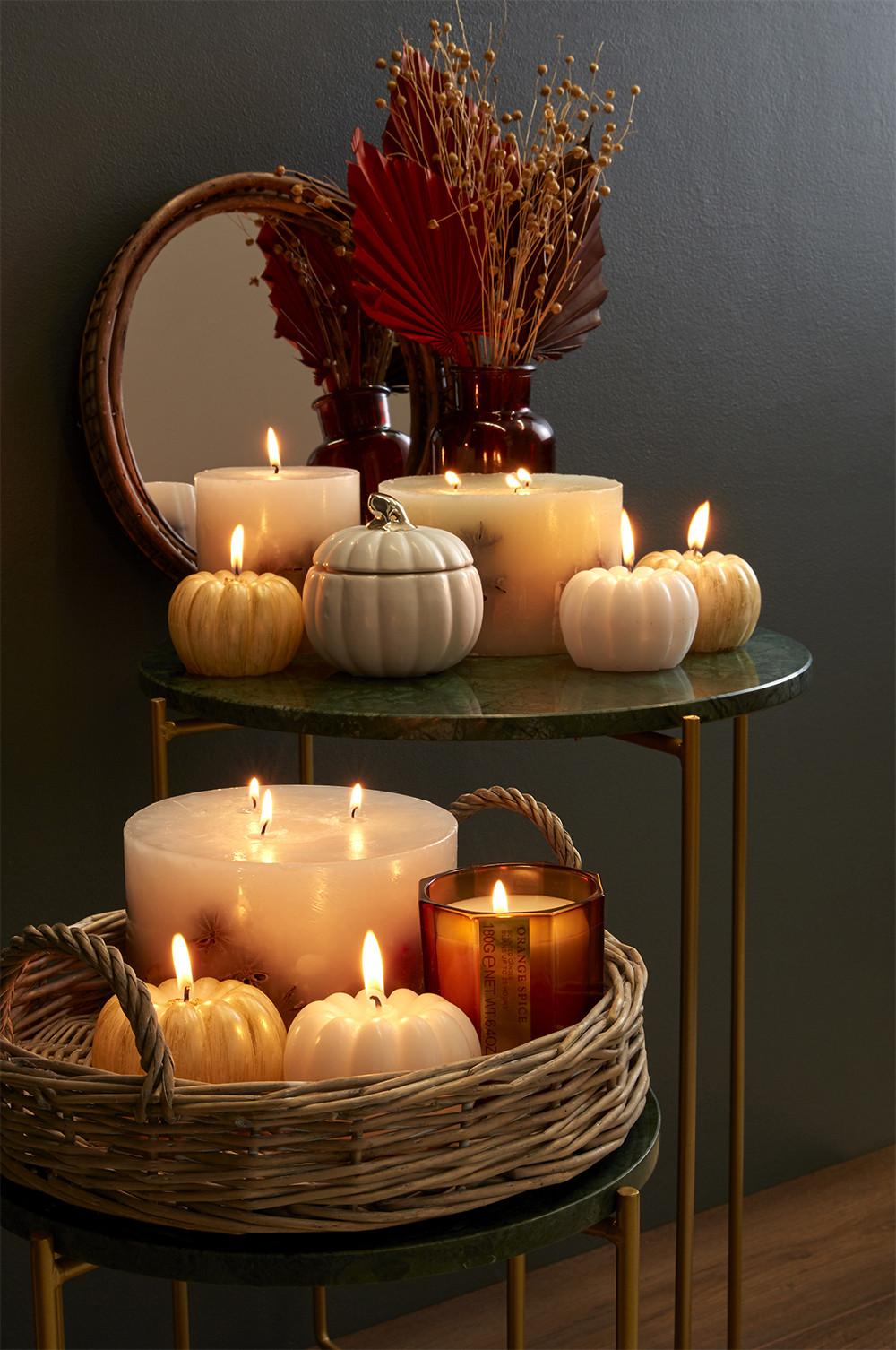 We've designed seasonal garlands, botanical candles, sculptural ceramics, felt ornaments, wicker baskets and amber glass dishes to achieve a cute and cosy living space. Hashtag hygge.
Think warm hues, soft shapes, organic detailing; essentially bringing the outdoors in. See ya, BBQs and picnics. It's the real start of dinner party season, so ambient tablescaping is high on our agenda, with central features like dried flowers displayed in vintage-look reagent bottles, seasonal squashes, off-white pillar candles and seagrass matting.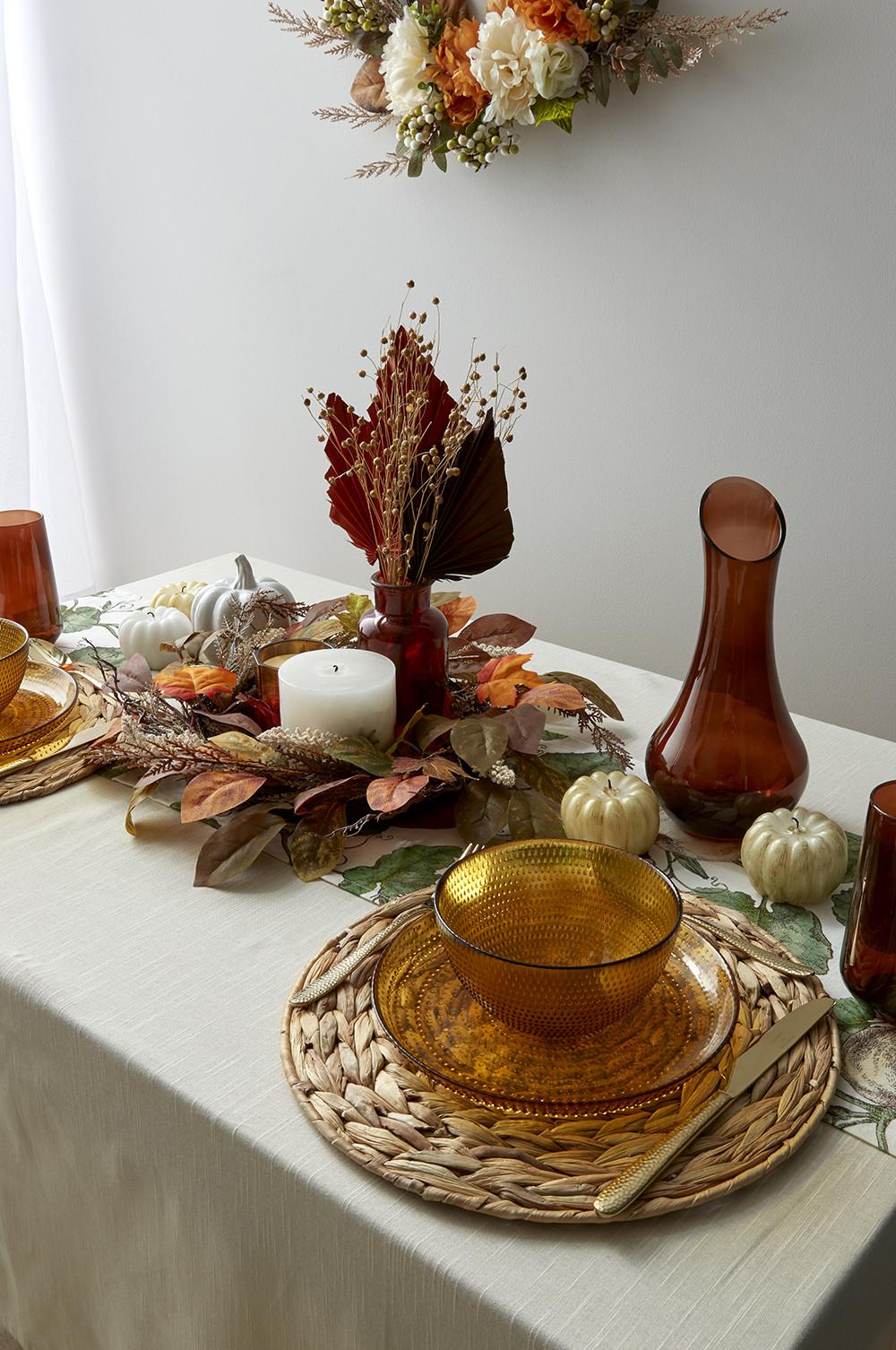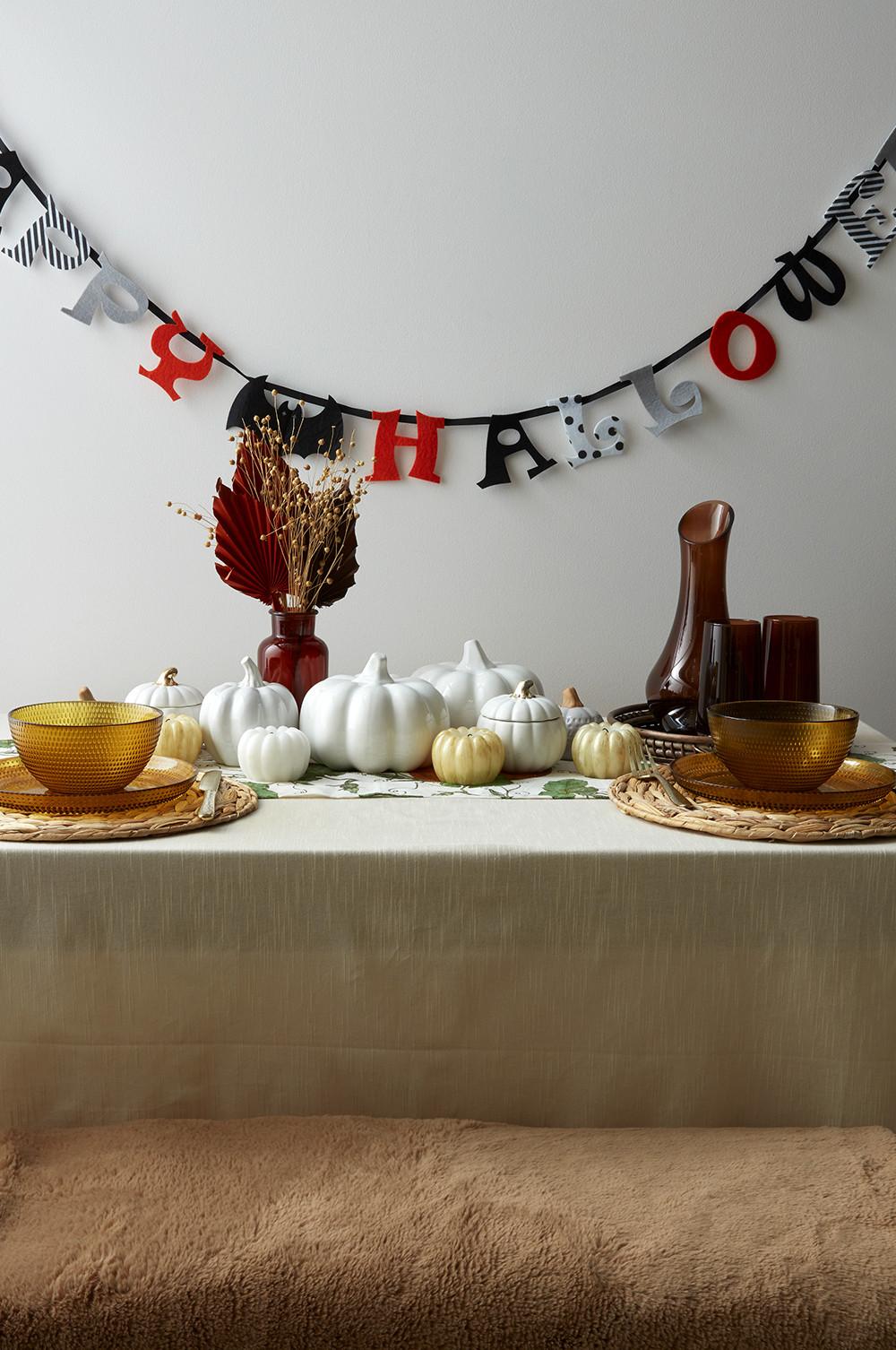 Doorscaping Essentials
Doorscaping is this year's most Insta-worthy exteriors trend. Created to make our homes feel even more inviting, it describes the concept of decorating the front door. Not going OTT and covering completely, but framing tastefully with a curated composition, featuring decorative pumpkins in stacked baskets, a flurry of orangey- hued leaves, flowers and foliage, and a foundation of natural textures, like hay and wood. Go faux to elevate your entrance without having to source afresh every year and decorate together for a fun grey day activity.
Spooky Season Must-Haves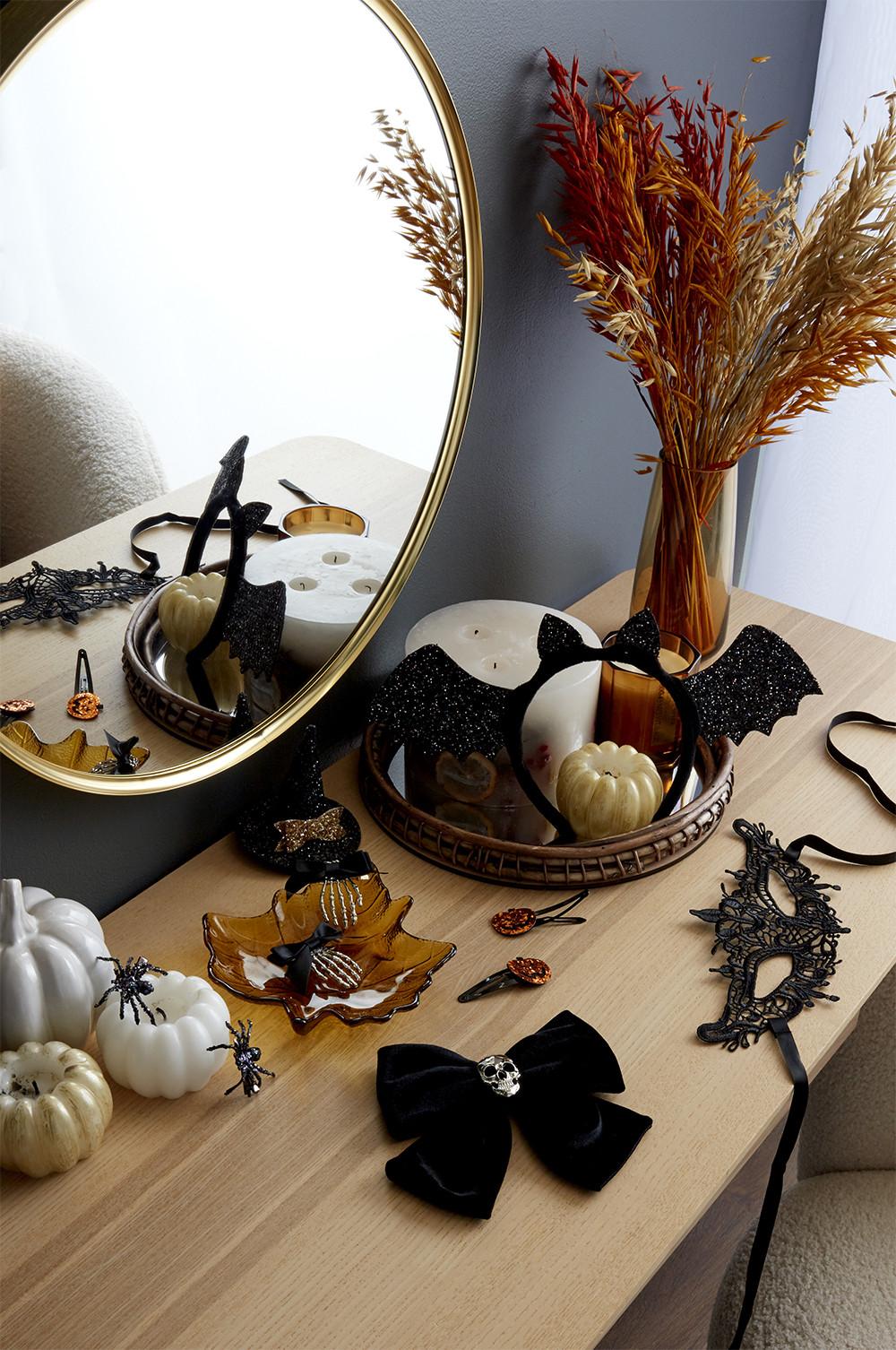 There's more to celebrate, with October 31st on the horizon. We're hacking Halloween this year, not going all out but keeping our looks super-sophisticated with elegant and easy accessories, like our fascinators, headbands and face masks. (If in doubt, cat ears every time.)
We're also launching statement jewellery, scrunchies and hair accessories, so you can upgrade your outfit with slightly-spooky adornments, giving a subtle nod to dressing up while still looking chic. Finish with our false nails and eyelash sets for just the right dose of done-up.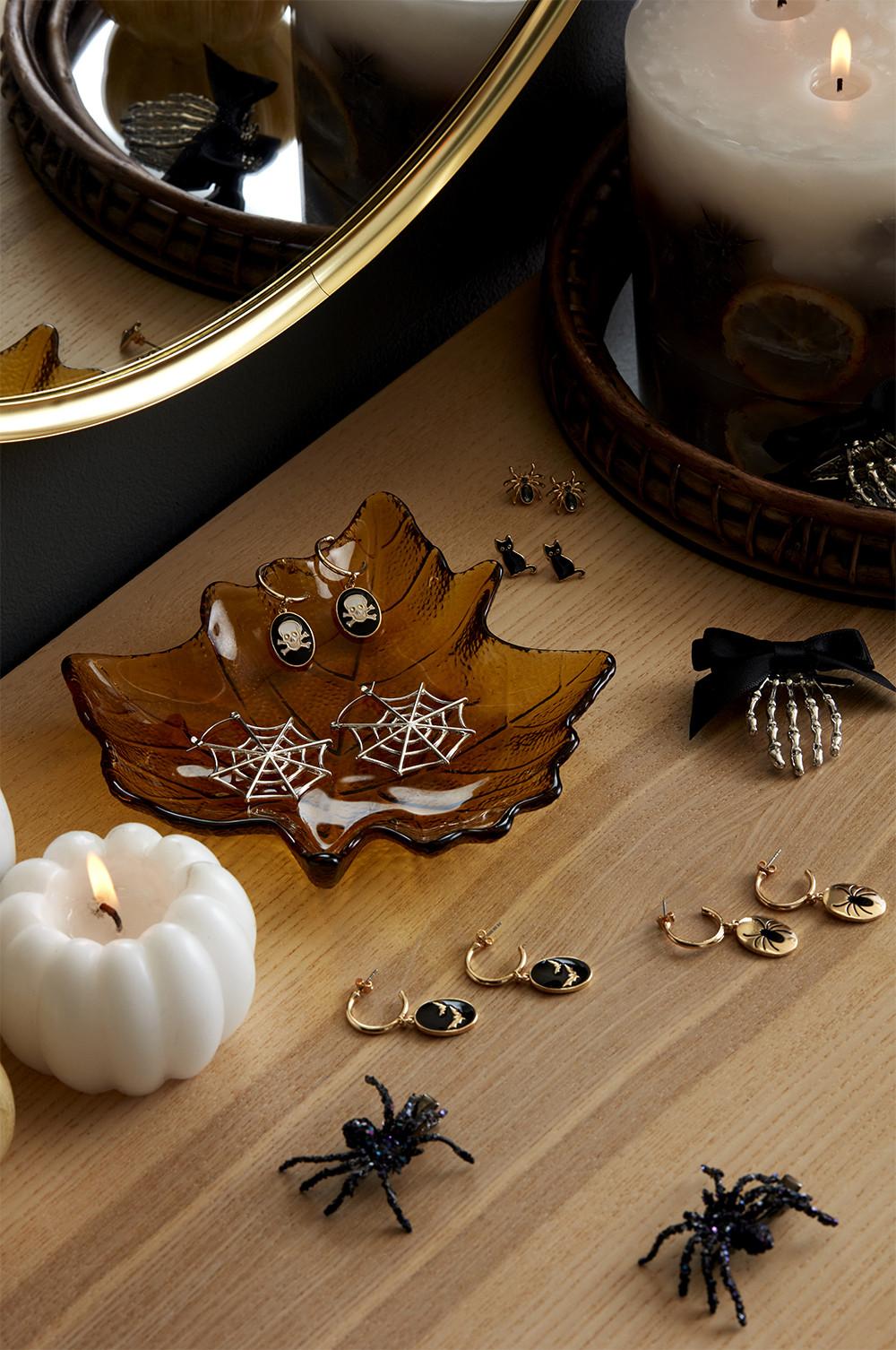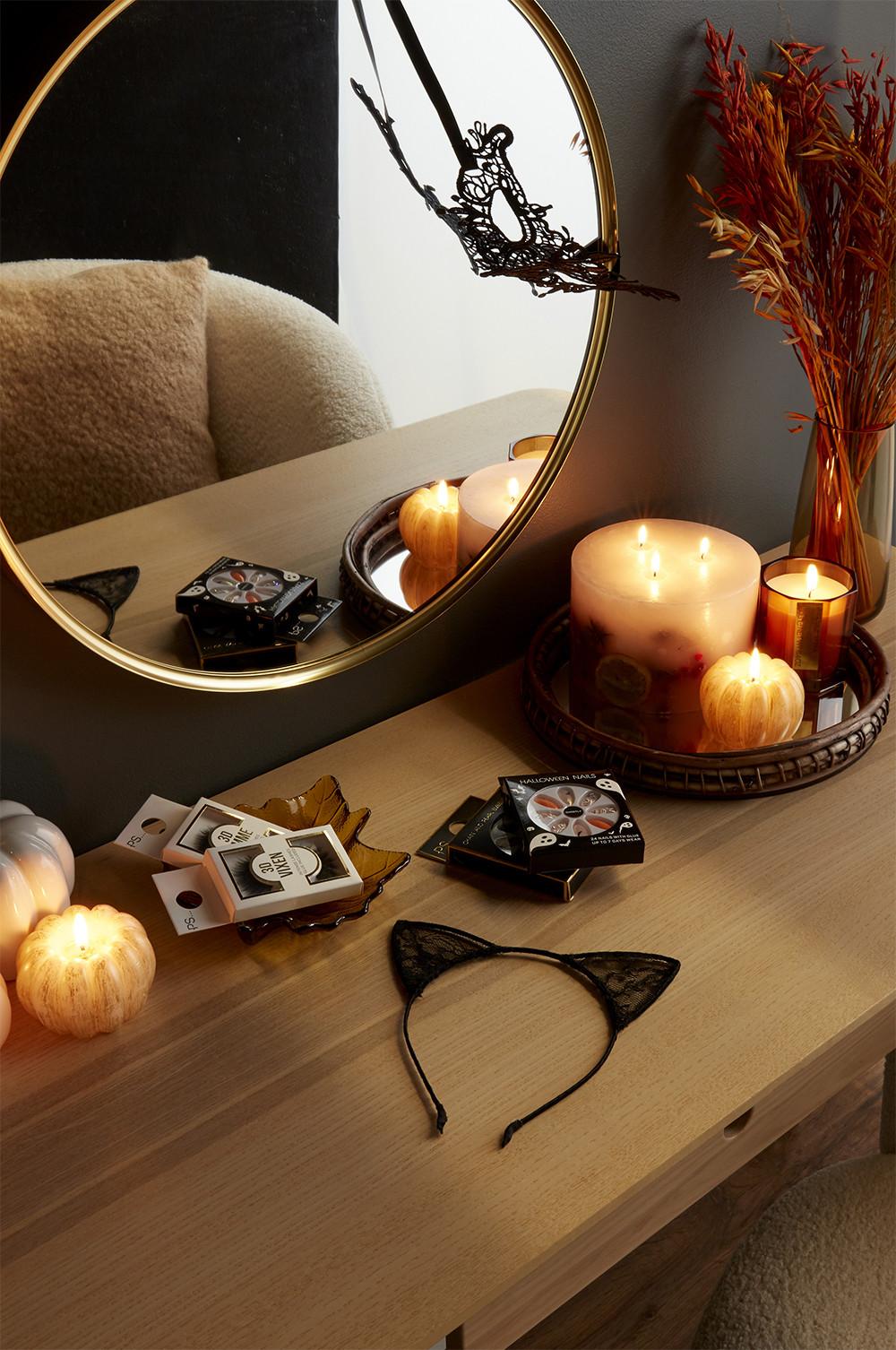 How to complete the costume? We're taking cues from the hot goth looks, as seen on the runway in recent seasons, with decadent all-black outfits, distressed hems, lots of lace and daring cut-outs. Pumpkin bag, optional.
See ya, summer. Bring on fall.