While we can't solve the problem, we want to make the daily lives of women affected by breast cancer that little bit easier at all stages of treatment and recovery, as well as promoting the importance of preventative measures such as checking yourself. We're stronger together, so join us in showing solidarity for those affected by breast cancer.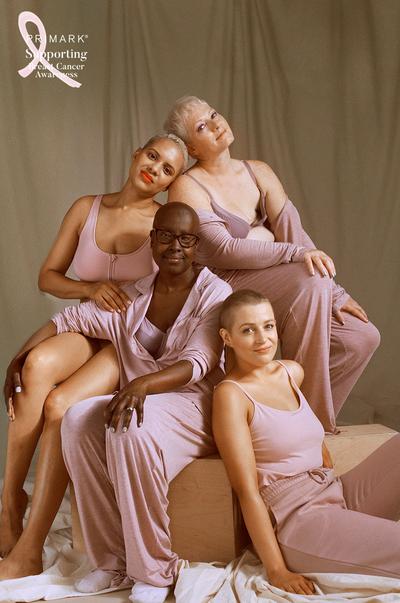 Post Surgery Bras
Our new collection of post surgery bras offers both affordable and accessible options that are comfortable and stylish. With softness at every seam our designs are specialised to be functional and adaptable to different needs providing maximum comfort and confidence.
Bespoke adjustability makes our range of wireless post-surgery bras ideal for feeling and looking good. Choose from options with front zip closures for ease of fastening or soft seal hook and eye combos at the back for no more night-time discomfort.
What's on the inside matters! Our brushed fabric inners are kind to your skin and internal openings and pockets are included for removable breast pads and prosthesis. Heat regulating technology within the super soft fabrication will regulate your temperature throughout the day and night too.
Everyday Luxury Lingerie
Our everyday luxury lingerie range in a soft mocha shade offers endless mix and match solutions for those looking for something special. With wireless, t-shirt, non-padded and full coverage bra options to choose from you're sure to find the perfect fit. We know that matching undies can sometimes feel magical too, so we have the bottoms to co-ordinate.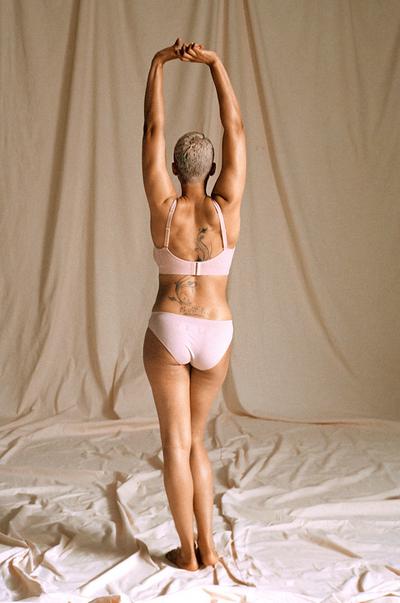 Breast Cancer Awareness Nightwear
Our mix and match pink nightwear collection is made using the softest modal fabric so you can doze off into a heavenly slumber every single night. Whether you're a team nightdress or prefer a matching pyjama set, we have something you'll love.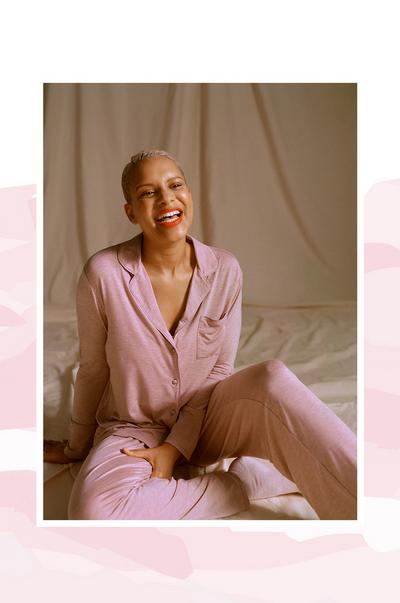 Our pink robe is the perfect getting ready attire while our super fluffy slippers will keep your toes snug as winter approaches. Don't forget to snap up our pink velvet make up bags for your cosmetics stash too.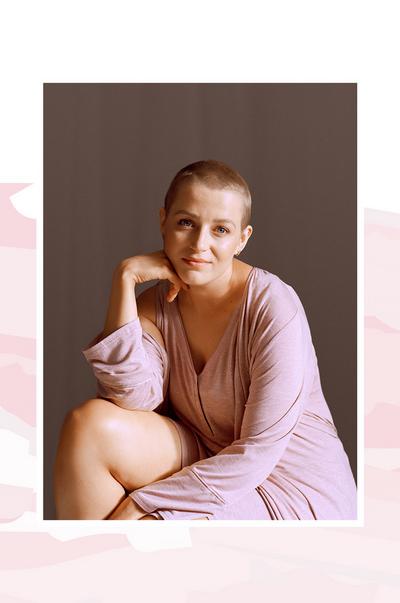 Check Yourself
It's important that you remain aware and check your breasts regularly, Use our handy illustration below to find out how.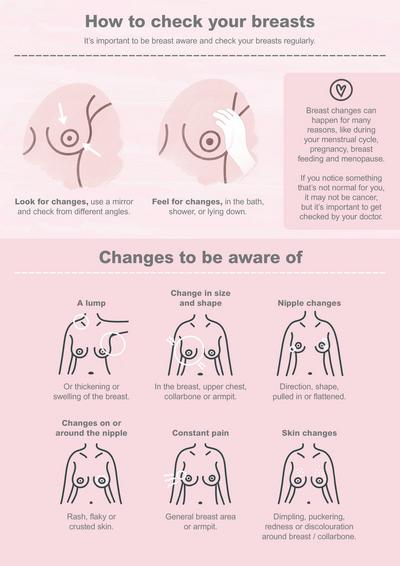 Our Support
At Primark, we're donating £250,000 to cancer charities in each of our markets around the world to support education, awareness and research. Our commitment and funding to supporting breast cancer awareness is independent of sales.
Irish Cancer Society (Ireland) - 40,000 Euro
CRUK (UK) - 50,000 GBP
InSt Gustav Rossey (France) - 15,000 Euro
Mamo (Czech Republic) - 100,000 Czech KR
AECC (Spain) - 30,000 Euro
Krebshilfe (Germany) - 20,000 Euro
RaknRoll (Poland) - 20,000 Zloty PL
Europa Donna Slovenija - Slovenian Breast Cancer Association (Slovenia) - 5,000 Euro
Liga Portuguesa Contra o Cancro (Portugal) - 15,000 Euro
Pink Ribbon NL (The Netherlands) - 20,000 Euro
Pink Ribbon (Belguim) - 15,000 Euro
Pink Ribbon Foundation (Austria) - 15,000 Euro
Pink Aid (USA) - 30,000 Dollars
AIRC Associazione Italiana Per La Ricerca Sul Cancro (Italian Cancer Research Association) Parent Company of Pink Ribbon (Italy) - 15,000 Euro