The switch from winter to spring feels more drastic this year, thanks tracksuits, as jumpers and hoodies became the must-have items of 2020. As it starts to heat up you'll want to have cooler options available to grab, now is the perfect time to familiarise yourself with some spring tones and shapes for the season ahead.
Spring Tones
Now we're not saying to bid farewell to all your black clothing, but how about incorporating lighter colours into your outfits? As a new season arrives, new colours and tones spring into our wardrobes too! Say hello to sage green, the ever-trusty mustard yellow and new season neutral.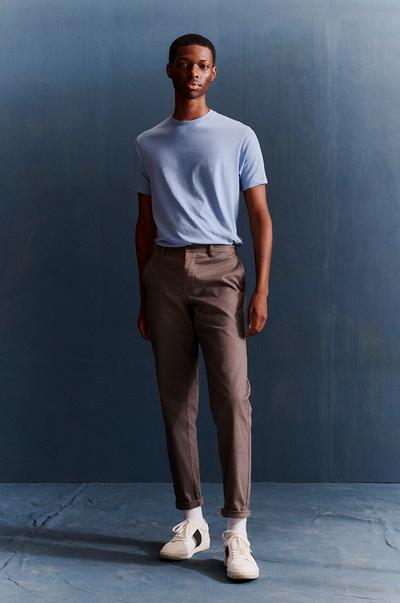 Spring Silhouettes
Cardigans, jackets, and staple denim jeans starting from £10 will be making appearances throughout spring. You can also begin to introduce light-weight tees and trousers into your life again, providing you with softer silhouettes and all-round comfortable fits.