Seasonal trends are so 2020. Right now it's all about curating wearable capsule wardrobes that can see you commuting comfortably through all weathers.
Think leisure meets workwear, with savvy layers, fluid footwear and flexible accessories that make classically spring or summer pieces work all year.
Speedy Silhouettes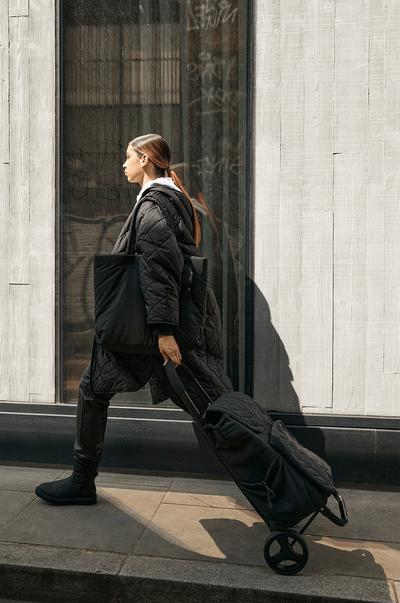 Our classic black trousers and heather grey hoodie, styled with our duvet coat, quilted tote and slimline retro trainers is the perfect base ensemble for achieving that effortless cool-girl-on-the-go aesthetic. Don't forget the ultimate accessory for shopping or errand running: our quilted trolley bag.
Timeless Accessories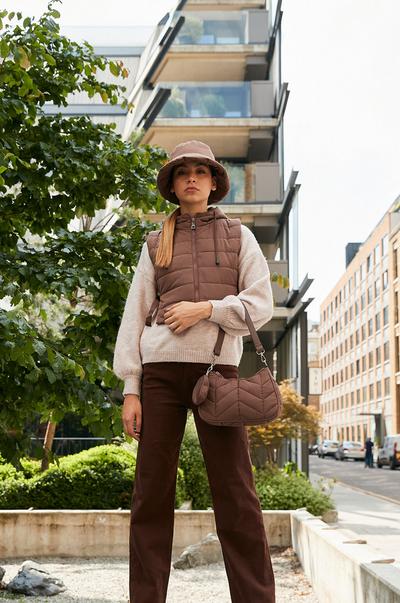 Moving on from traditional styling, our padded bib can be worn over a midi dress and chunky boots for those in-between days or under a lightweight coat with jeans when the temperatures start to drop.
Urban Hues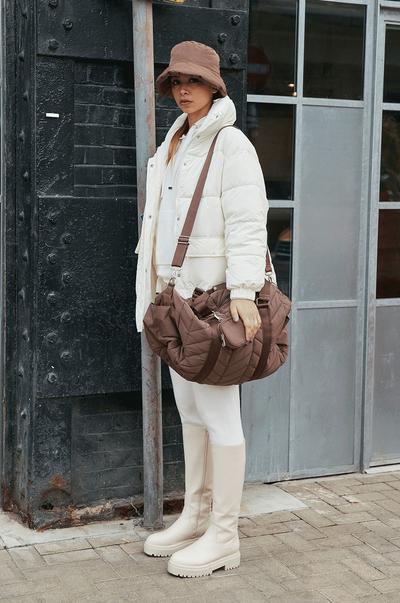 Experiment with colour drenching shades of grey or earthy tones, teaming warm browns with neutral nudes. Or go all-black, as seen on the runways. Our range of quilted accessories come in two core colourways so you can choose to co-ordinate or mix and match.
Quilted Bags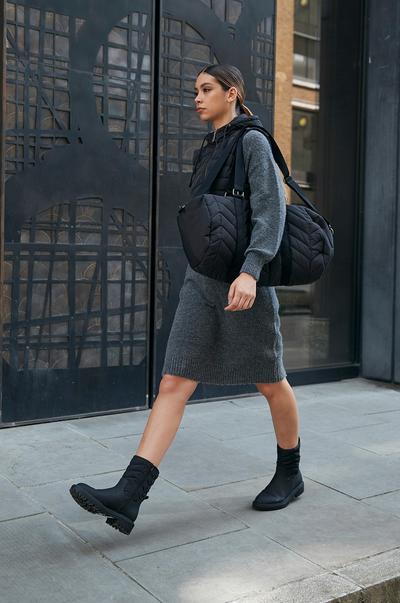 Finish your choice of outfit with a quilted weekender or crossbody bag (plus matching coin purse — practical detailing is key), and pack a supersized scarf and matching mittens to ensure you're prepped for any eventuality.
Luxe Travel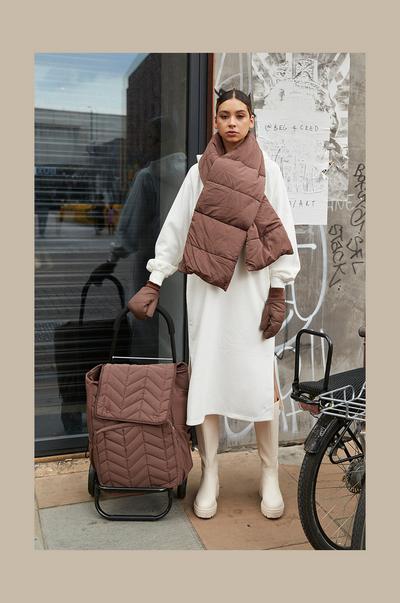 Approved by fashion's upper echelons a few year's back, the humble shopping trolley has had a luxe reinvention too. Our nylon version is the perfect accompaniment to your new way of dressing.
Think functional, but make it fashion.