Women
The Lowdown: Illustrator Helena Covell
Seen our new Christmas windows in-store and online? Wondering who's the talent behind the gorgeously festive illustrations? Allows us to introduce Helena Covell. Scroll on to find out how she got started in the industry, how an opportunity to work with Primark came about, and her top tips for illustrators of the future.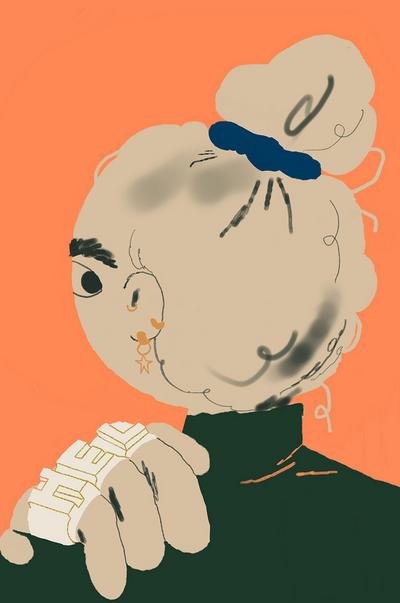 If Helena Covell isn't a name you're already familiar with, you soon will be. This freelance illustrator from Yorkshire has a penchant for creating bright and playful characters within her work and is just on the cusp of becoming a household name, 'I do a lot of work with character design', she explains, 'and that seems to underpin all the work that I do now. I think it started when I was younger, I was just obsessed with video games and the bright, exciting characters in them.'
Having already secured a Christmas campaign with a high street giant at the tender age of 26 is no mean feat, and so we were keen to find out how Helena got started in this industry.
'I started illustration as a career straight after university, but I've been drawing on everything since the age of three. Every illustrator will tell you they've been doing it their whole life or it's in their DNA, and I guess that's true, but I didn't really know what illustration was until I did my foundation course in Leeds Arts University, or that it could become a career. All I knew was that I wanted to draw and create. It wasn't until after university that I started really taking it seriously.'
With the art world renowned for being fiercely competitive, Helena explains that it certainly hasn't been easy getting to where she is today and it took a her a couple of false starts before she started seeing some progress.
'After uni I tried some other jobs, I tried to be a waitress and I was awful at it, in fact I actually got fired from that job, but I always had illustration in the background. The first big illustration job I applied for was to illustrate a children's book. I was working in a stationery shop in Edinburgh at the time and applied for the role with the publisher called No Brow. I didn't hear back until months later I just couldn't believe it! They wanted to work with me! I was really taken aback. After that first job I couldn't think about doing anything thing else other than illustrating because that's what I really wanted to do.'
'I was trying to juggle illustrating on the side, while continuing to work in retail and it was then that I decided to move home so I could give my illustration everything. After the book came out things got a bit slow - I think I got a bit complacent. I thought, I've done a book now and this is great, and I thought this was the beginning of a successful career.'
By the start of the following year Helena still didn't have any other work coming in and was so upset that she thought about giving it all up! 'I needed to either give it up, go back to university, or really give it everything, and that's when I decided to try again, and I'm really glad that I did.'
And we're really glad she did too otherwise we wouldn't have her gorgeous illustrations as part of our Christmas campaign this year. Her playful and quirky designs have injected a sense of fun into our window images, and their gold colour truly spells out Christmas. But how do you get a gig like that with one of the high street's biggest fashion retailers? We were keen to find out more.
'My job with Primark came from someone in their office buying one of my prints at a local art exhibition. I always put my business card in the back of each print and luckily for me someone saw my card on a desk in the office and looked me up. Primark had been looking for someone to create fun character design-like 'doodles' as part of their Christmas campaign and that's what I have on my business cards, so they could see it coming together. I think it was a case of being in the right place at the right time.'
So was working with a fashion retailer on Helena's wish list? 'Primark is the first retailer I've worked for, so I'm jumping right in at the deep end. When they asked if I wanted to work on their Christmas campaign I just didn't think it was real! It was so exciting because I'd never thought about having my characters in a store or a shop window before, and it was totally unexpected.'
Helena has remained determined to make her dream career a reality, so what's her advice to any other budding young illustrators on how they can get started in the industry and get themselves noticed?
'Once you've decided that illustration is what you want to go after, the first thing to do is put a portfolio together. This can be hard to do straight out of university, but what I did was create prospective briefs, where you pick your dream client and a dream brief so you can have some fun with it and you can start putting a portfolio together. Next up you need to create a website, which is easy to do these days. I just used Squarespace which allowed me to have everything together in one place for showing potential clients.'
'When you have the website up and running start looking for clients you'd like to work for, which you can do via LinkedIn or Google. Once you find the right person send out a personalised email with a link to your website, and hopefully you'll begin to hear back and then the real experience starts. I think the most important thing to do is not give up, like I almost did, you need to just keep working at it and not get complacent.'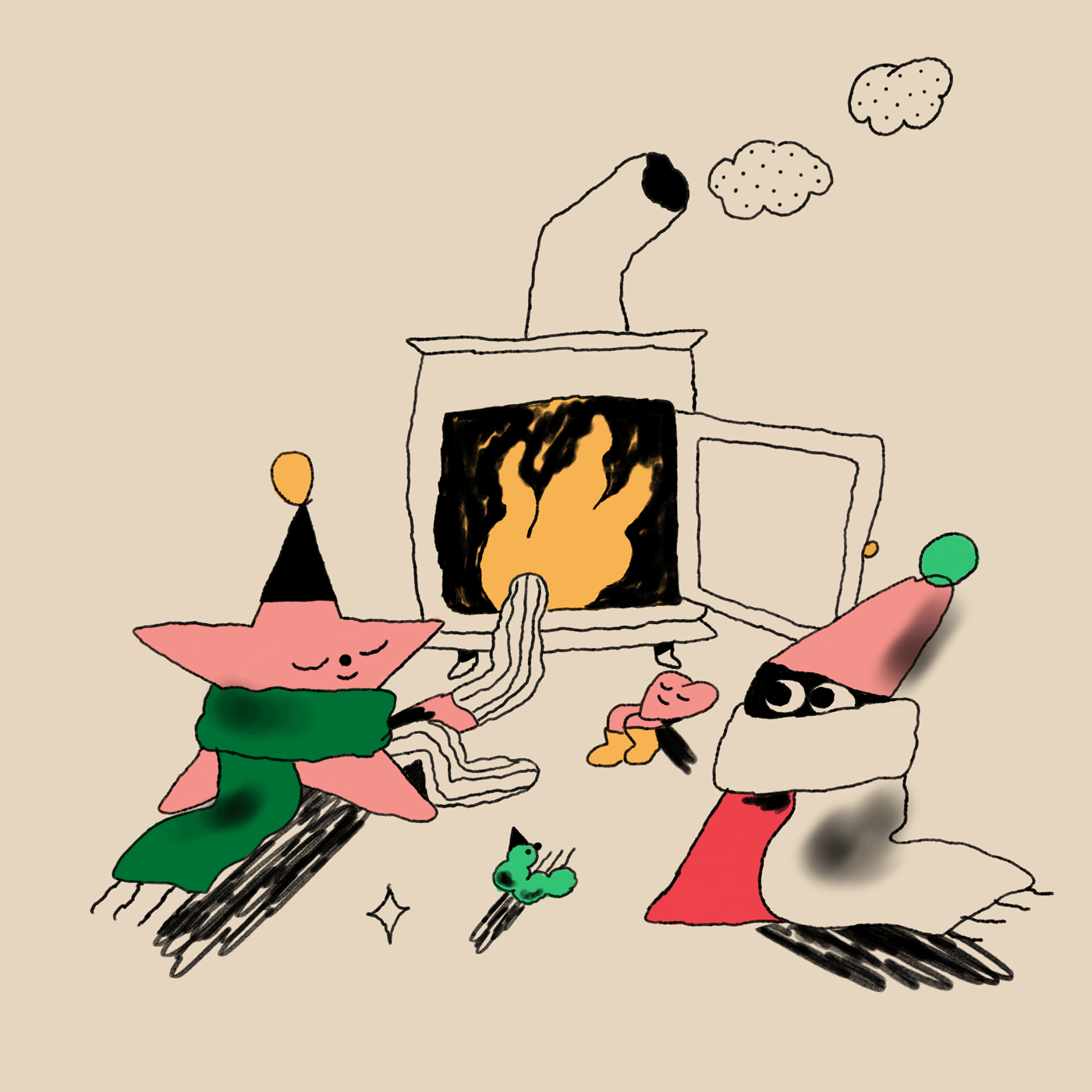 There's a lot of talk in the creative industry about having your own personal style, especially if you're an illustrator, and with so many other illustrators out there you need to get noticed. So who does Helena look to for inspiration from and why?
'There are a few that really stand out for me. Matthew The Horse who was my old tutor but I think he's going to be a life time mentor. His work is just so beautiful. Charlotte Dumortier, Molly Fairhurst and Mogu Takahashi – all of them. Every time they put out new work it just blows my mind because they have really fluid lines and their work is really spontaneous, its playful and I find that really inspiring. The spontaneity in their work is what I'm trying to create within mine.'
Instagram has allowed so many more artist be seen and found by others, how important has social media been in Helena's career so far? 'I don't have to carry around a portfolio with me because I can just show people my Instagram for them the see my work. I find Instagram a really nice place to display my work, and I'm lucky enough to get a lot of nice feedback there too. I've even had clients find me through social media too. You can show off more of your personality on things like Instagram stories because you show your inspiration as well as your work.'
To add a point of difference to some of our online content imagery, we also asked Helena to illustrate our cast of models from the Christmas shoot and so assumed this must be her usual party trick with friends and family? 'This was the one bit of the project that I got nervous about because I don't really draw people, and when I do they're so stylised that you can't tell it's a person. I didn't want my usual style to get lost so I didn't make them too realistic. It's not something I usually do but I think I'm going to start because I had so much fun doing them and drawing my own head shot too.'
It sounds like Helena has been bitten by the fashion bug as we ask her what would be a dream commission for the future? 'I've really enjoyed working in fashion, I've got a real interest in it and a lot of the time I draw my characters in clothes that I'd like to wear, or in brands I can't afford - I'm dreaming them up. So I would like to work more with fashion brands. Going back to what I was saying about gaming, I've always wanted to do a video game and fingers crossed it might be happening. I'm working on something in the next year. Watch this space.'
So what does 2020 have in store for Helena? 'Well, I'm also working on my next book,' she says with a smile. 'This is more of a children's graphic novel for slightly older kids, like 10 to 12 year olds, and hopefully adults like it too! That should be finished mid-way through next year so 2020 is going to be a big year for me with exciting things ahead…and working with some more big brands too. Hopefully my days as a waitress are over…'