Women
Winnie The Pooh Pyjamas
Winnie The Pooh is loved by parents and kids alike, as some of our fave influencers prove below. Scroll on to see how they wear our new collection!
Sleepover Ready PJs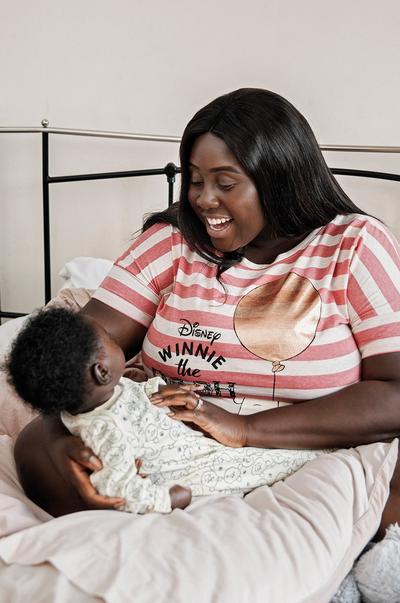 Frankie and her mini me are dressed to impress in their new Winnie The Pooh nightwear. Baby Exavier is ready for a good night's sleep in the yellow baby grow featuring silhouettes of a smiling Pooh. While Frankie's already jumped into bed sporting our pink striped nightdress – it's that comfy!
Head To Toe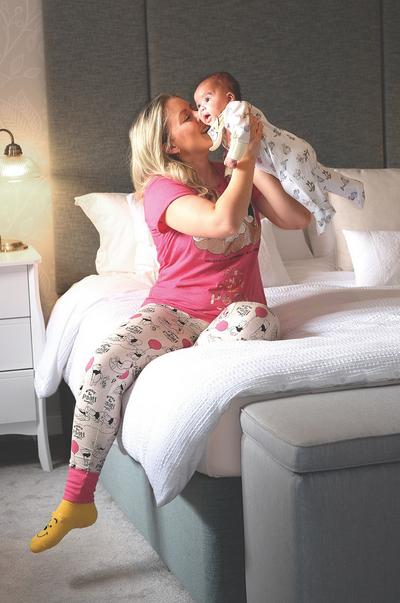 Can we all take a moment to appreciate Lauren's socks! There's nothing more adorable than these Winnie The Pooh socks complete with yellow ears. That is except her gorgeous baby Oshie who is dressed in a soft white and yellow onesie. These two twinning girls look ready for an evening of cuddles and few episodes of Winnie The Pooh.
It's In The Details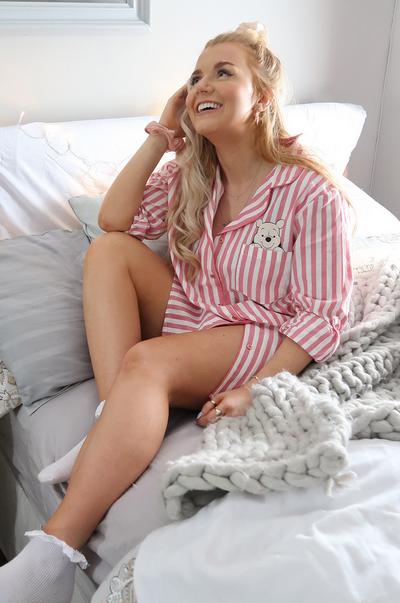 Lorna Jane is a lover of all things Primark and Disney, so this was the perfect collection for her! Her vertical pinstripe nightshirt is ideal for those who prefer a loose clothing when heading to bed. One of our favourite details is the sweet lil'Pooh popping out of the front pocket, he looks ready for a trip to The Hundred Acre Woods!