The key to a great wardrobe? A collection of versatile jeans for every style situation. Primark is your one-stop shop for everything denim. Use our fit guide to find the perfect pair before you come into the store.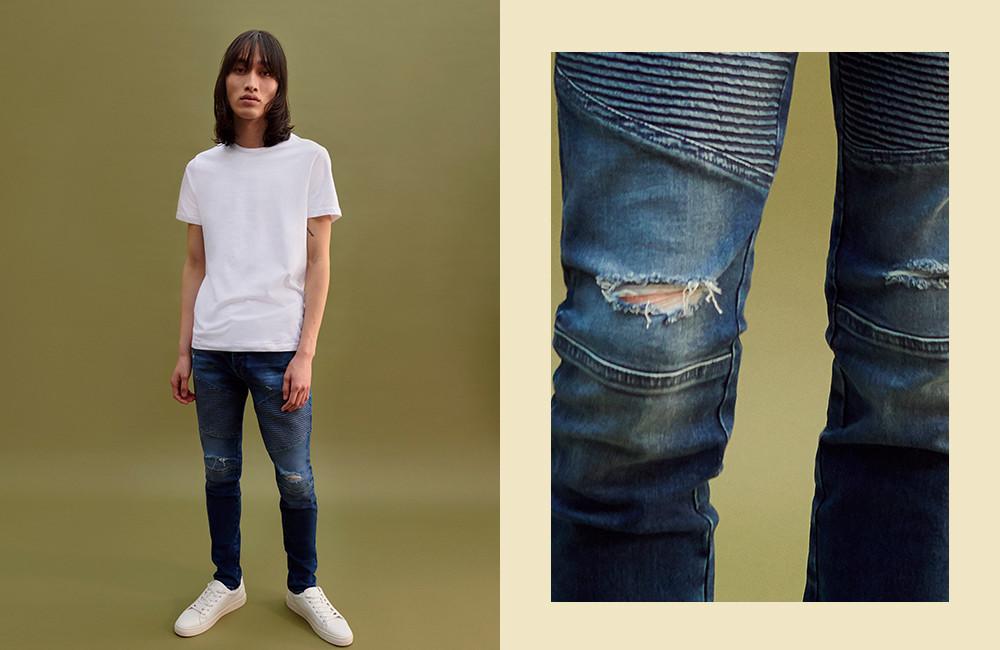 $29
The motorcycle-inspired jeans with ridges and light rips at the knee: they've been THE edgy, trendy pair heading up denim style the past few years. Get in on the trend with our dark blue version.
$29
Our multi-pocket cuffed jeans have the functionality of classic cargos with the look and feel of denim, finished with cuffed ankles and oversized pockets.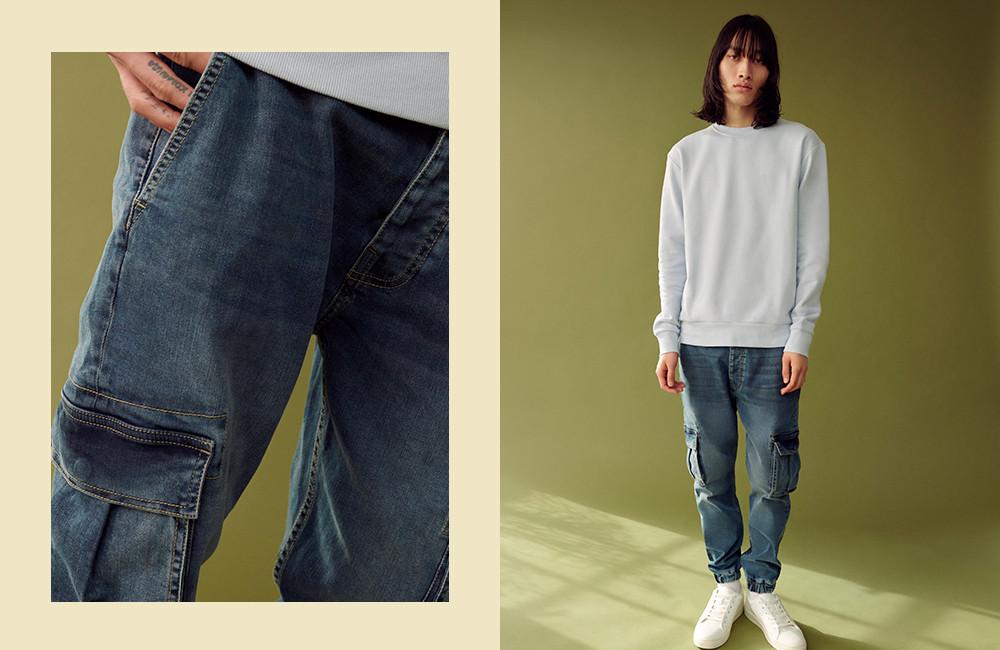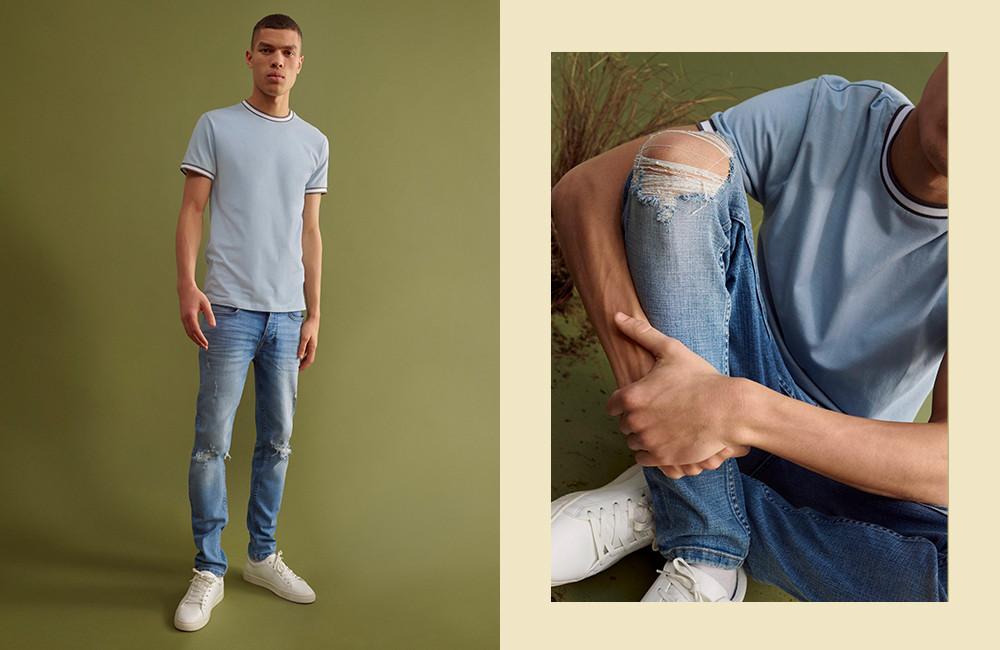 $26
Distressed jeans fans: this open-ripped, sustainable-cotton style is for you. With a slight stretch and a low rise, they're perfect on casual days.
$29
Made with organic cotton, these black jeans sport classic biker details with fabric behind the rips for an alternative look and extra warmth.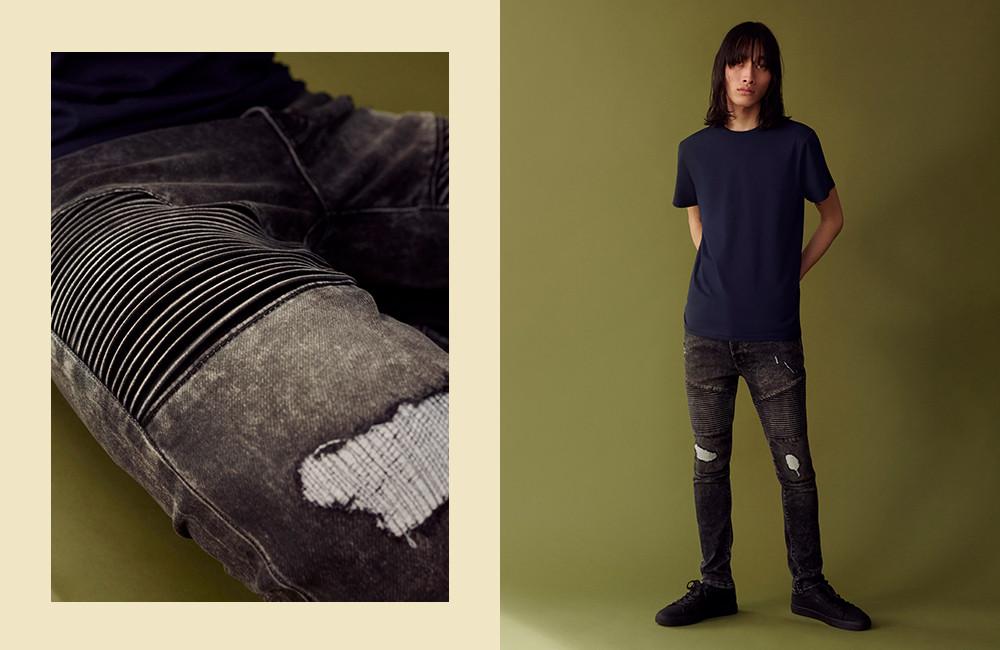 The Super Skinny Ripped Jeans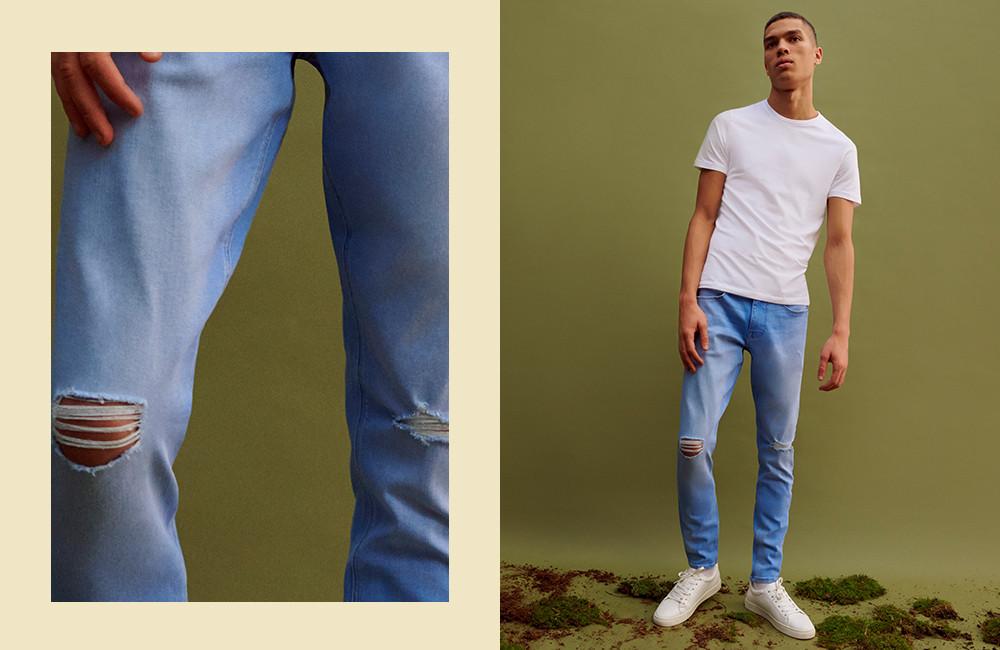 $23
The light blue ripped sustainable cotton skinny jeans are a summer fave and give you added stretch. The ripped trend isn't going anywhere, so go for it.
$23
Our low stretch jeans made with sustainable cotton are a wardrobe essential. Try our black pair, perfect for effortlessly sleek dressy-casj style.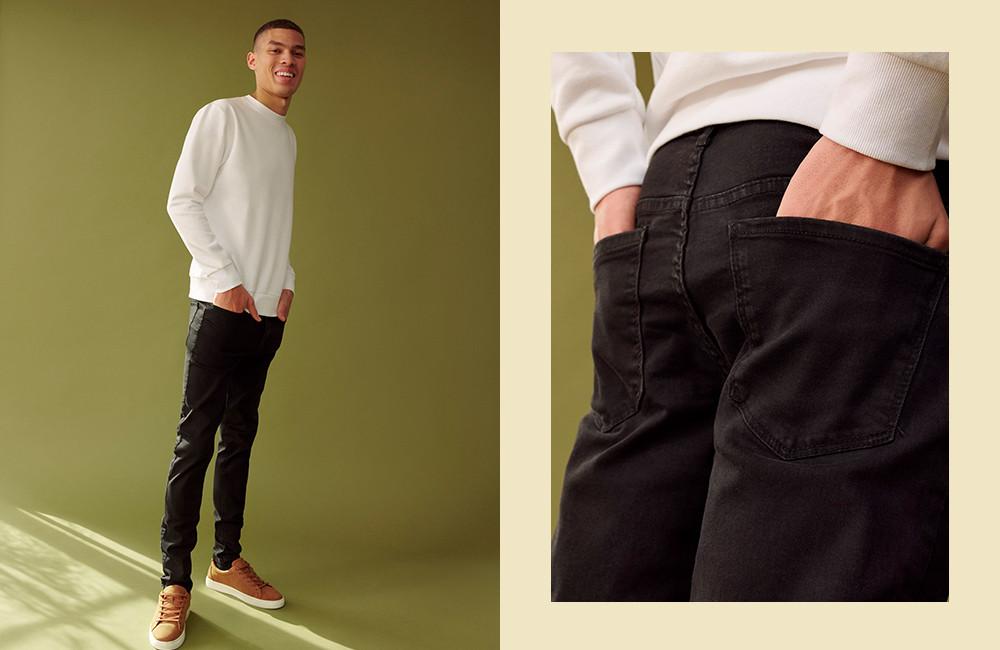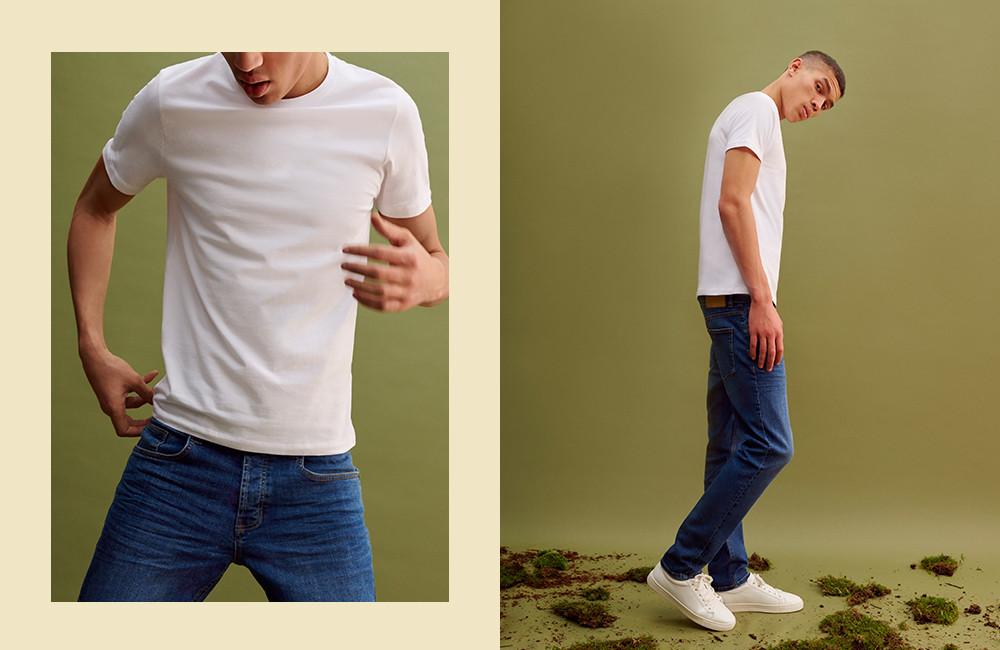 $16
Sustainable cotton jeans at this price? Yep. Because sustainability should be accessible to all. Try our mid rise stretch jeans if you're a fan of straighter styles.
$16
The straight leg is a failsafe cut that'll be your go-to for work, weekend drinks and everything in between. Pick up these sustainable cotton pairs for endless styling options.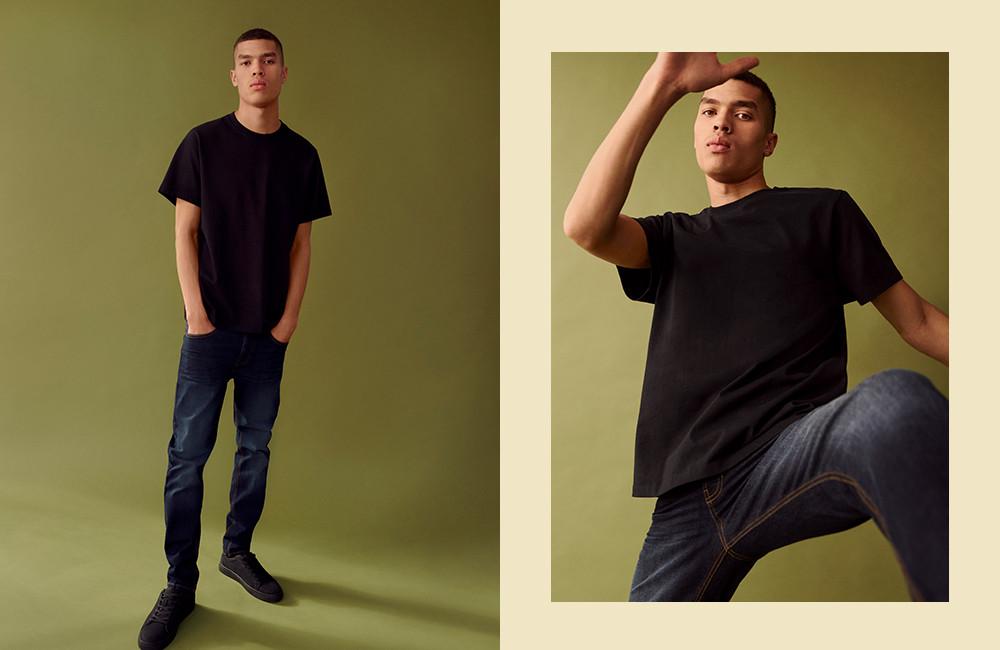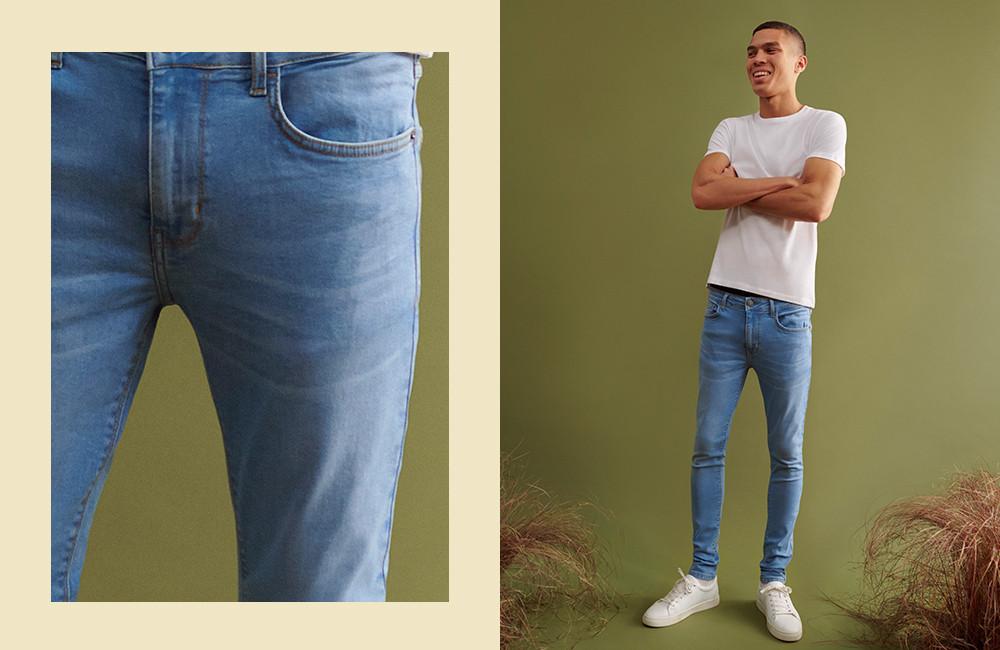 $16
Made with sustainable cotton, these low rise jeans give you the perfect extra stretch for a body-hugging but flexible fit.
$25
Treat yourself to our versatile must-have slim faded jeans. They'll become your go-to perfect pair when you need to dress up or down fast from day to night. Plus, they're made from sustainable cotton. Win.